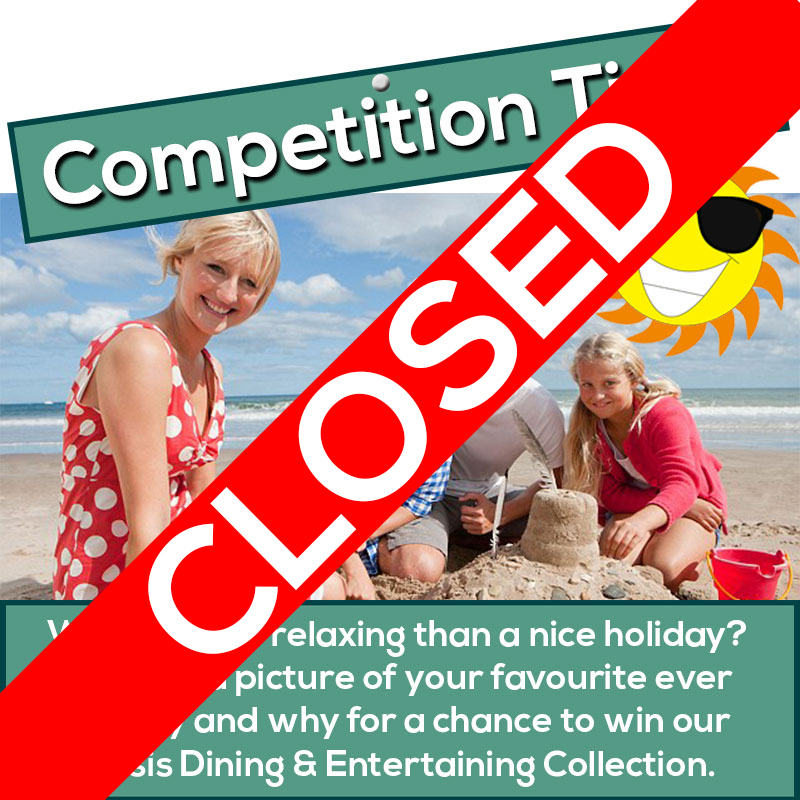 Our Best Holiday Ever competition was very popular, attracting over 80 very convincing entries! However, only one entrant can win our grand prize of the Oasis Dining & Entertaining Collection, but first we've selected a round of runners-up, who each win a voucher for £10 off any order from Gardens & Homes Direct!
Here are our runners-up: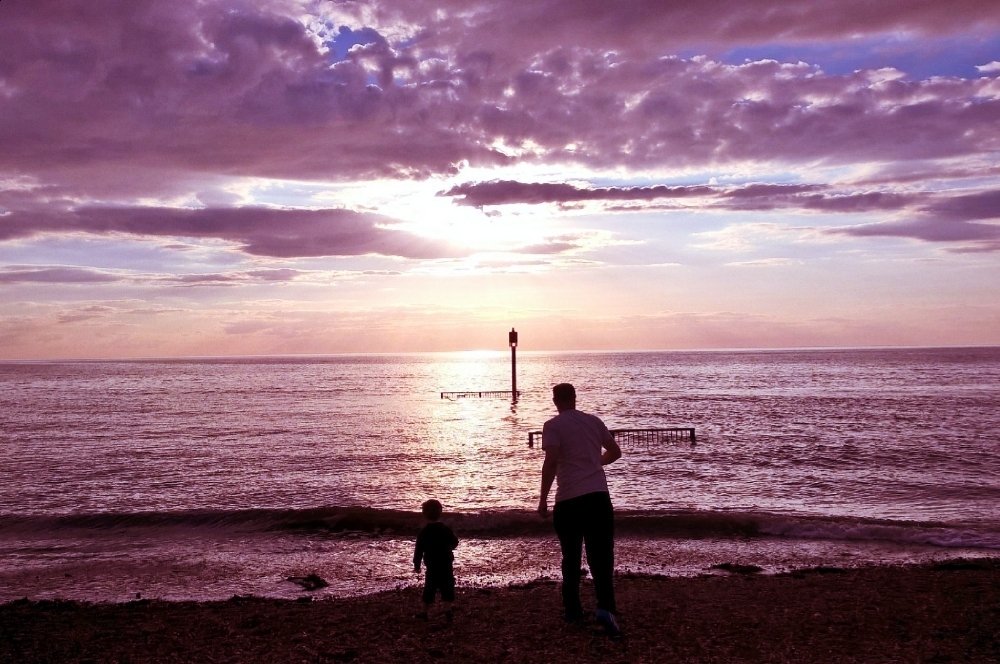 "We love our little fun filled caravan holidays to Heacham in Norfolk. We have such a super time everytime. It's a place that holds so many dear memories for us as a family. The best fish & chips, lovely outdoor pool, amusements but best of all.. the sandy beach & glistening sunsets are beautiful xx"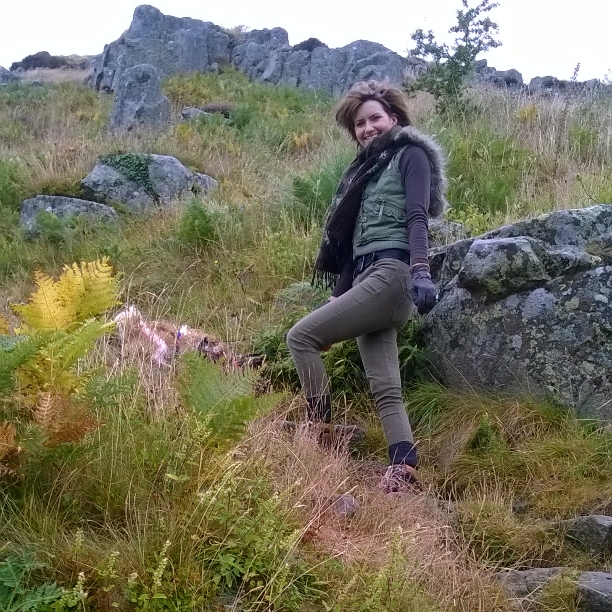 "My favourite holiday did not involve sunny beaches, or man-made architecture – just amazing miles upon miles of spectacular views and skies.
We walked Hadrians Wall from end to end, as a family and friends group, and raised money along the way.
But, the biggest benefit I got from the experience,was freedom.
It was liberating to only have the barest, minimal of possessions that I needed.
The trail was awash with people from all over the world who had come to experience the walk, too.
We stayed at hostels mostly, so the evenings were spent eating BBQ and drinking beers.
And, as the night drew darker, the skies grew brighter -the kind of skies one never experiences in towns because of light pollution.
I am not hanging up my hiking boots, yet, because the famous Spanish Trail is next xx"
"I really loved my visit to Norway this winter. So so beautiful and cheaper to fly there return than a day out to London. Will definately be going back."
Thanks to our runners-up for sharing their beautiful photos and lovely stories!
Now, it's time for our Grand Prize winner, who will be taking home the lovely Oasis Dining & Entertaining Collection! Congratulations to…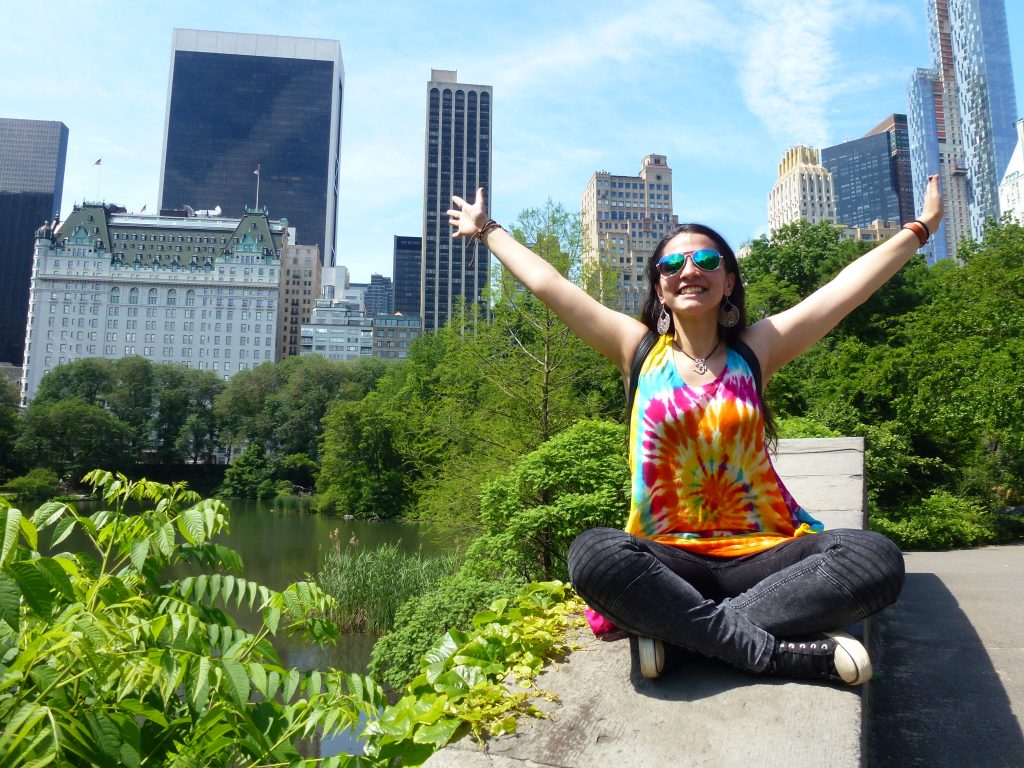 "My favourite holiday ever was a trip to New York with my daughter (that's her in the photo in Central Park). Even though it was a girl only holiday we didn't go shopping but were proper tourists and went to see all the sights. We took a helicopter ride over the city which was amazing and not just because it was our first time in a helicopter but we could see so much of the city. Central park was brilliant, so green, lots of people relaxing, playing baseball, and walking or jogging, we even got chatting to some locals. We walked a lot and I'm so glad I took comfy shoes. The weather was amazing, sunny, dry and warm every day. We ate out in local little cafes and restaurants, even ended up in a sports bar cheering on the basketball team with the locals. It was just so fun packed, and the best holiday. I was so glad I took another week of work after we returned as i really needed it."
Thanks again to all of our competition entrants, who we hope will be back to enter our next competition! For all the latest updates from Gardens & Homes Direct, including special offers, be sure to follow us on Facebook, Twitter, Pinterest, Instagram and Google+, and sign up for e-mail updates using the box at the top of this page. See you next time!