What makes your mother a super mum?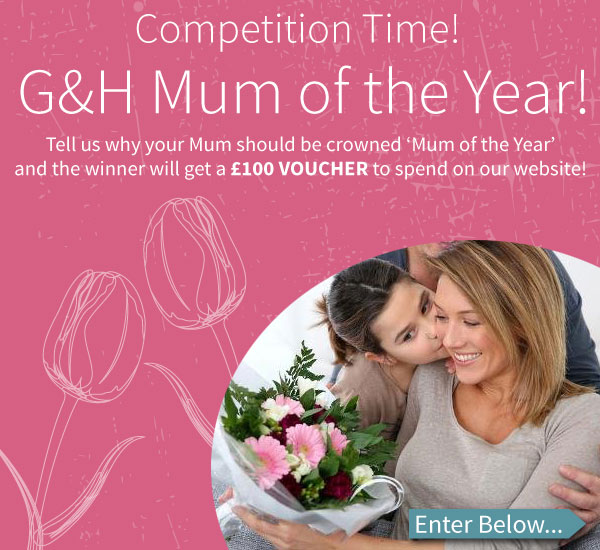 We're a couple of weeks away from a very, very special day of the year; a day where we show our appreciation for a very important person in all our lives. Mother's Day is fast approaching, and to celebrate, we're running another lovely competition for you all to take part in – one lucky winner will win a great prize for their lovely, super mother!
The rules are super simple; we want you to tell us what makes your mother the best mother in the world, and why she deserves our competition prize. We'll be acccepting comments on our blog post, and we love pictures, so drop us a comment and you could be in with a chance of winning a prize just for her! We'll be reading them all, and the one we like the best will be taking home our grand prize: a £100 single-use gift voucher for Gardens & Homes Direct, or Christmas Trees & Lights, especially for their oh-so-lovely, fantastic mama! So show your love, and tell us what makes your mum so special, and you might just make her Mother's Day extra fabulous this year.
Our competition closes midnight on Sunday the 6th of March, and we'll decide on a winner the following day. We'll be e-mailing the voucher, so you can give it to her straight away – don't forget the flowers, and we'll cover the rest!
Don't forget, we've got a splendid range of Mother's Day gifts on Gardens & Homes Direct, featuring our delightful new range of Cheerful Candles, picnic hampers, kitchen and home decorations, and vases.
Good luck to all of our competition entrants, we're looking forward to reading your comments and seeing your photos, and we'll see you soon!
Gardens and Homes Direct reserves the right to remove any answers deemed inappropriate or offensive. Entrants must reside within the UK.