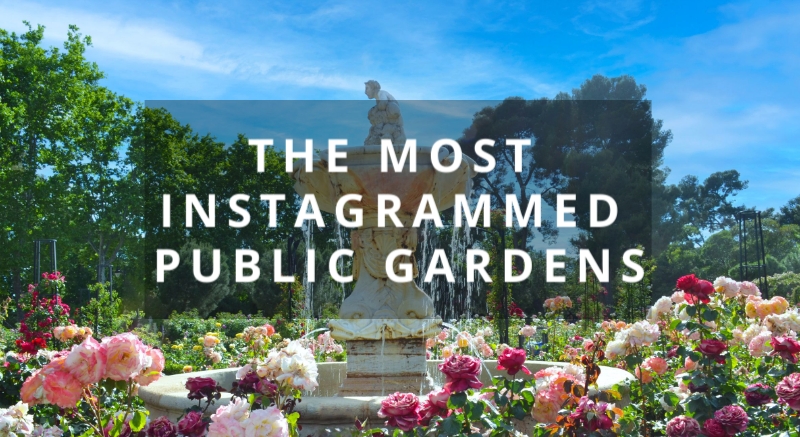 The UK truly is a beautiful country, and never is this better shown than in our public gardens. Adorned with flowers, walkways, and architecture that we don't often get to see, the UK's public gardens are a cut above the rest. And, if you're looking for a family-friendly day out full of fantastic views, educational spots and relaxing walks, a public garden may be just what you need. If this is the case, we've compiled a list of the top 10 public gardens around the UK you'll want to check out.
The most talked about garden in the UK on Instagram is Kew Gardens, a remarkable property just outside of London. With 648,00 posts, this is one of the countries favourite places to take in nature and unwind. But, as these results show, the rest of the UK is not far behind. Edinburgh's Royal Botanic Garden comes in second with 150,000 posts – quite a drop, but enough to show that this beautiful scientific centre satisfies our desire for relaxation as well as education. Following closely is Chatsworth, a stunning estate in the idyllic Derbyshire Dales with a sizeable 105–acres of garden to enjoy.
| | | |
| --- | --- | --- |
| Garden Name | # | Number of Posts |
| Kew Gardens | #kewgardens | 648,000 |
| Royal Botanic Garden Edinburgh | #royalbotanicgarden | 150,000 |
| Chatsworth House & Garden | #chatsworthhouse | 123,000 |
| Hever Castle & Gardens | #hevercastle | 78,200 |
| Belvoir Castle | #belvoircastle | 22,700 |
| Mottisfont | #mottisfont | 21,300 |
| Bodnant Gardens | #bodnantgardens | 21,100 |
| Mount Stewart | #mountstewart | 20,000 |
| Great Dixter | #greatdixter | 18,200 |
| Wakehurst | #wakehurst | 17,300 |
Although our Instagram posts show how much we love our public gardens, our Google searches show which ones people are looking at visiting more often. Of course, Kew Gardens still holds the top spot, with a massive 189,00 searches over the last few months. Surprisingly, Hever Castle has taken the second spot this time, with 75,000 people looking up this historic estate in Kent. Then, with 35,000 searches, Conwy's Bodnant Gardens secures its spot in third, no doubt it's incredible views of the River Conwy and unique landscapes securing it in the publics curiosity. Surprisingly, Edinburgh's Royal Botanic Garden and the Chatsworth estate, the second and third most popular properties on Instagram, are bringing up the rear this time. Nevertheless, it's clear that the UK public's interest never wanes in beautiful public gardens.
| | |
| --- | --- |
| Garden Name | Number of Searches |
| Kew Gardens | 189,000 |
| Hever Castle & Gardens | 75,000 |
| Bodnant Gardens | 35,000 |
| Belvoir Castle | 31,000 |
| Mottisfont | 15,000 |
| Wakehurst | 13,000 |
| Mount Stewart | 9,200 |
| Great Dixter | 8,100 |
| Chatsworth House & Garden | 4,400 |
| Royal Botanic Garden Edinburgh | 1,300 |
The Most Instagrammed Public Gardens Compared
We've compared the top ten most Instagrammed public gardens depending on their facilities and accessibility. Using this information, we've given them an overall score out of ten. Here's how we ranked the gardens, and how well they scored.
1. Kew Gardens
#kewgardens | 648,000 posts
Admission Prices
Adult: £11 – £21.45
Child: £4.00 – £5.50
Children under 4: Free
Of course, one of the most popular UK gardens is the ever beautiful Kew Gardens on the outskirts of London. Enjoy a walk around the elegant 17th century Queen's Garden, take a trip up the Great Pagoda for outstanding views, and don't forget to check out the iconic Temperature House to see some incredible rare plants. With so much to keep everyone occupied, it's no wonder Kew Gardens is the most popular UK garden on the internet!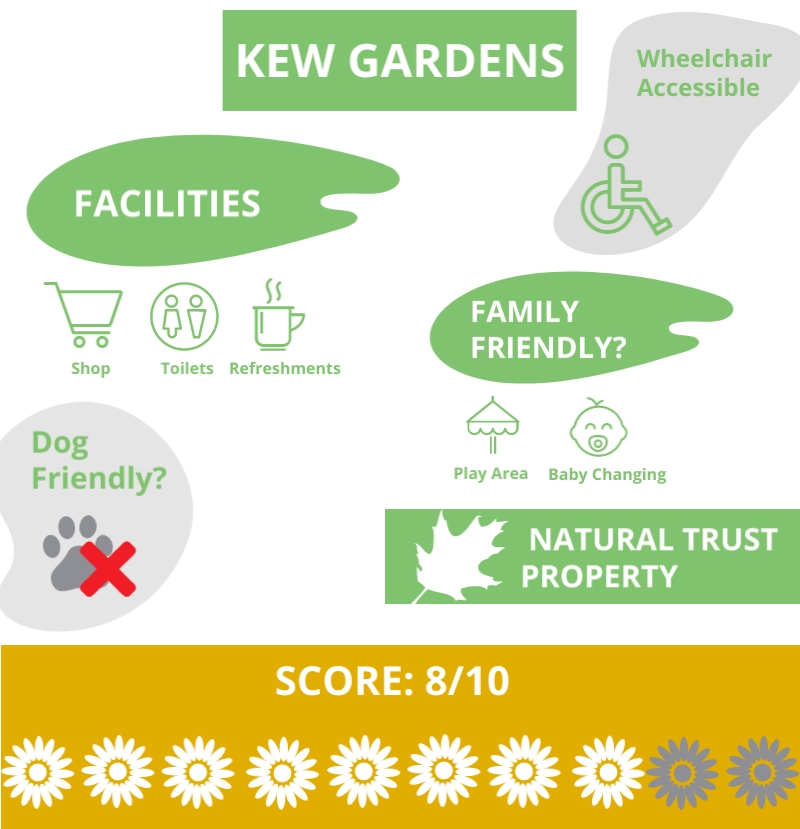 Find out more here.
2. Royal Botanic Garden Edinburgh
#royalbotanicgarden | 150,000 posts
Admission Prices
With a focus on conserving and studying plants, Edinburgh's Royal Botanic Garden is an educational day out as well as an idyllic walk. Located in Inverleith, about a mile from Scotland's capital, Edinburgh's botanic garden boasts an enviable view of the city's skyline, a history of the plantings going back over 350 years, and over 70 acres of incredible garden to keep the whole family occupied.
The rock garden and Chinese hillside are a must see for a varied collection of plants and design features, and the vital living collection of rare plants can be found in the garden's incredible Glasshouses.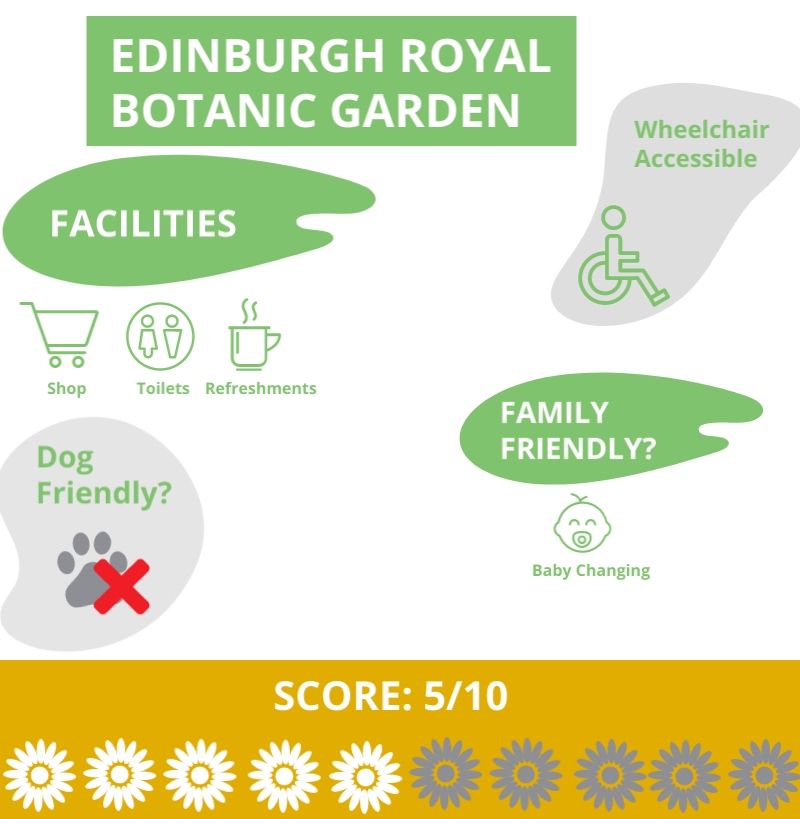 Find out more here.
3. Chatsworth House & Garden
#chatsworthouse| 123,000 posts
Admission Prices
Adult: £15
Child: £8.50
Family: £38
High up in the Derbyshire Dales, the Chatsworth Estate has a garden rich with history and stunning views. With almost 500 years of cultivation behind it, the Duke and Duchess have maintained many of the garden's earlier features, including the 1st Duke's Greenhouse and Canal Pond. There are sculptures dotted around the incredible property, as well as plenty of waterworks, a beautiful rock garden, and even a maze. Plus, the estate also has a play area on site to keep the little ones busy.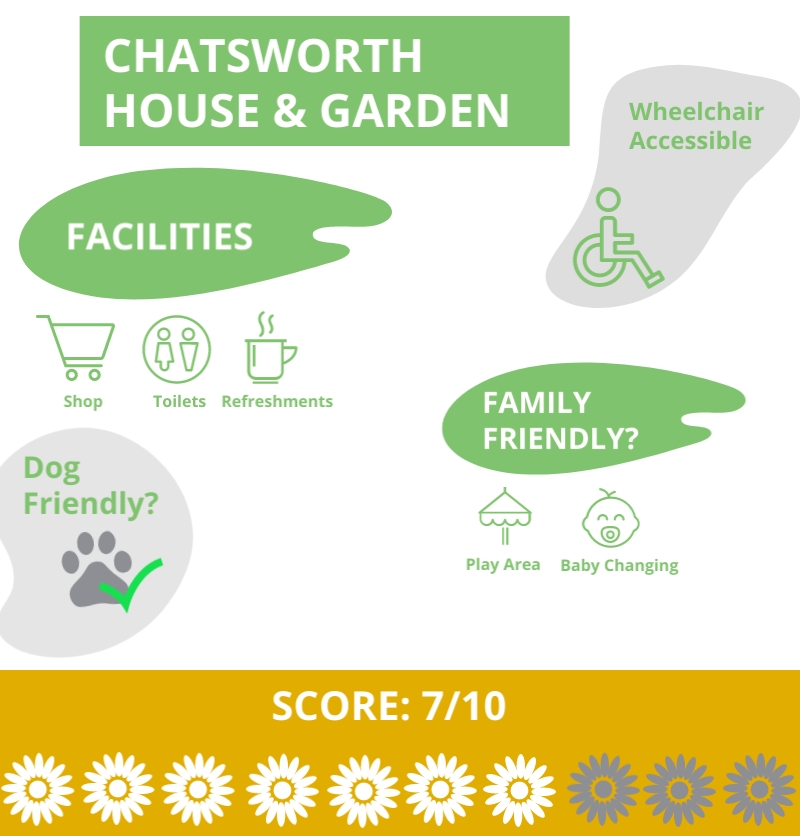 Find out more here.
4. Hever Castle & Gardens
#hevercastle| 78,200 posts
Admission Prices
Adult: £16.35 – £18
Child: £10.25 – £11.30
Concession: £14.75 – £16.25
As the childhood home of Anne Boleyn, Hever Castle & Gardens near the village of Hever, Kent has culture around every corner. And, with several gardens to explore, you'll be spoilt for choice! Venture around the Italian Garden, for the marvellous Pompeiian Wall and traditional statues, then discover the gargantuan topiary chess set surrounded by over 4,000 fragrant roses bushes in the English Rose Garden. And no day out to Hever would be completed without following one of the many picturesque walks around the estate.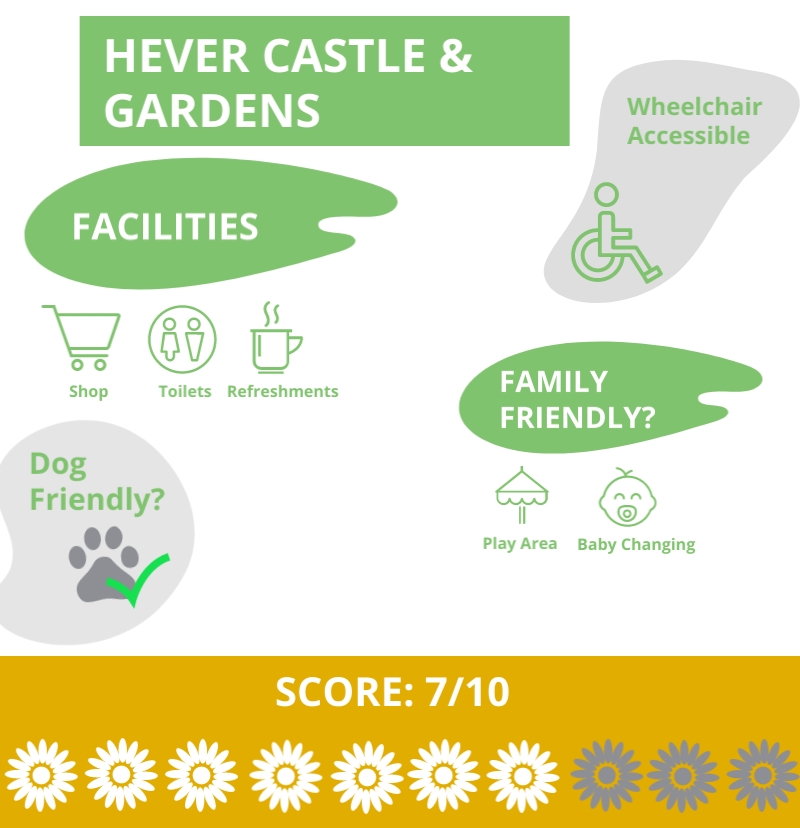 Find out more here.
5. Belvoir Castle
#belvoircastle| 22,700 posts
Admission Prices
Many of Belvoir Castle's Duchesses have left their mark on the estate's incredible gardens, and the horticulture we see today was designed by Edwardian Garden designer Harold Peto. The beautiful rose garden is cleverly shaped like a boat, lorded over by the striking statue, 'Winter', and the statue garden is home to more seasonal inspired sculptures. For exotic plants, 'Japanese Woodland' is home to alluring foreign cuttings, and the Hermit's Garden gives you a taste of what life was like for fashionable Georgian aristocracy.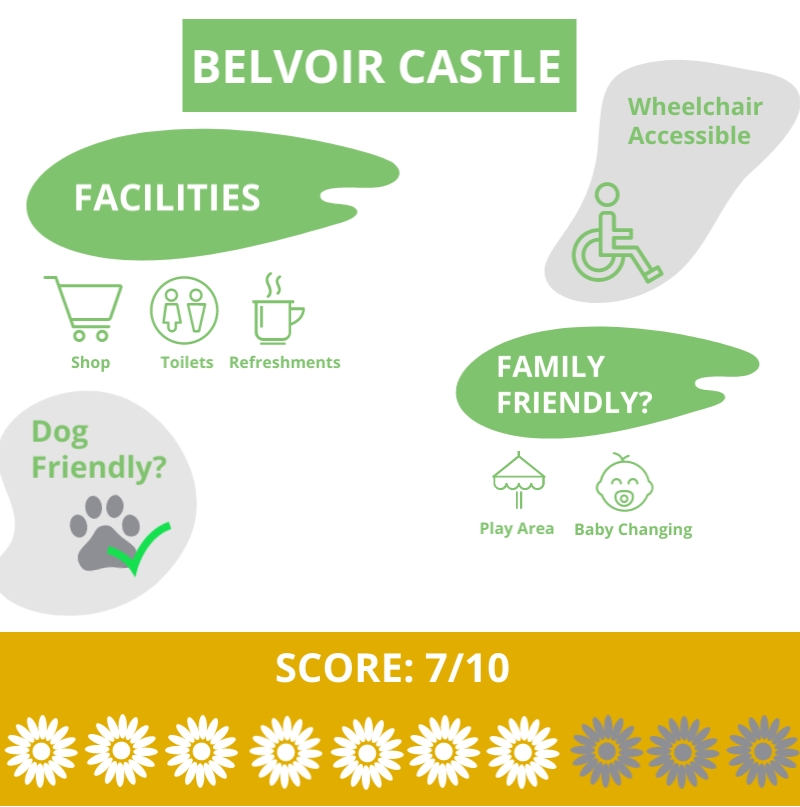 Find out more here.
6. Mottisfont
#mottisfont| 21,300 posts
Admission Prices
Medieval at heart, this picturesque estate boats an extensive assortment of old-fashioned roses that bloom each June, a world-famous collection. The village of Mottisfont, where the estate can be found, is named after the abundant spring which can be found in the gardens, surrounded by fine specimen trees that date back to the early 20th century. No matter what time of year you visit Mottsifont, there will be bursts of colour waiting for you, whether you visit the winter gardens, the carpet of spring bulbs, or the infamous walled garden. With two 'wild' play areas and free daily tours around the gardens available, Mottisfont is certain to provide a fun day out for all the family.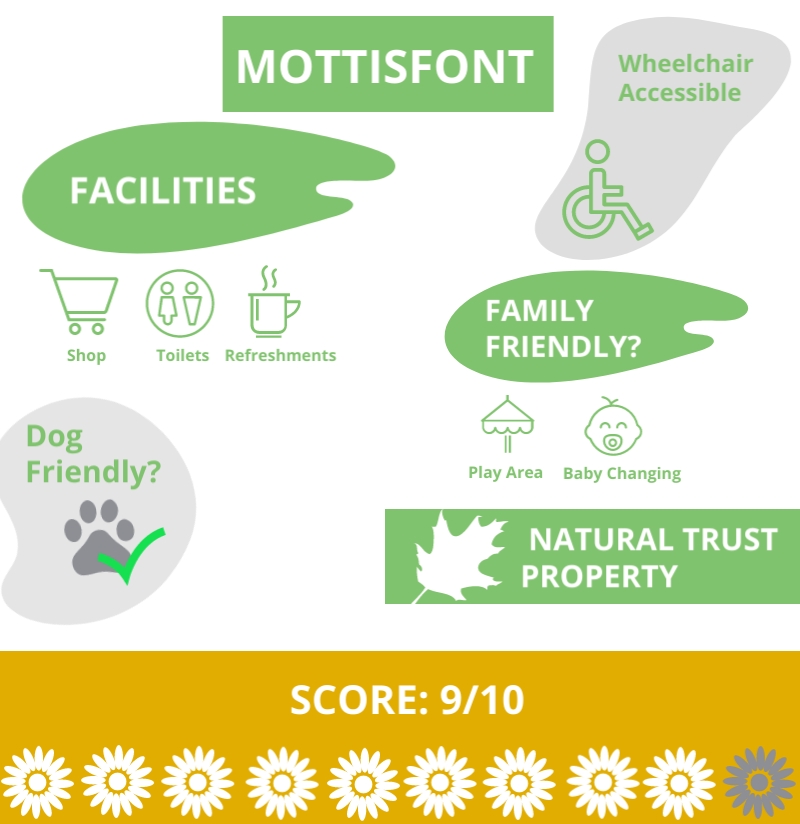 Find out more here.
7. Bodnant Garden
# bodnantgardens | 21,100 posts
Admission Prices
Adult: £14.00 – £15.40
Child: £7.00 – £7.70
These Grade I listed gardens in Conwy are home to Champion Trees and Natural Collections, a mix of exotic plantings and some of Britain's finest flowers for a delight to all the senses. Bodnant Garden boasts a varied floral collection including the Blue Poppy of the Himalayas and the Fire Bush of the Andes that contribute to the garden's year round colour. The gardens are alive with a range of spring bulbs, summer roses, beautiful autumn leaves, and hardy winter plants, all set against the stunning backdrop of Snowdonia, for interest no matter the time of year.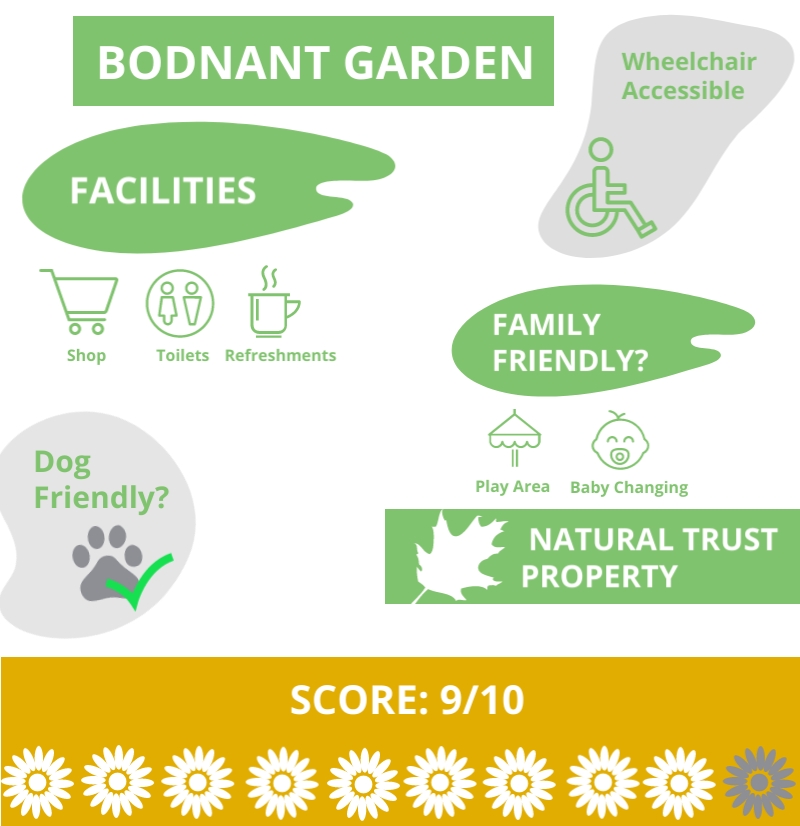 Find out more here.
8. Mount Stewart
#mountstewart| 20,000 posts
Admission Prices
Adult: £11 – £12.10
Child: £5.50 – £6.10
Family: £27.50 – £30.30
Universally recognised for its extraordinary collection of plants and the originality of its design features, Mount Stewart has a vast assemblage of flowers, trees, statuary, and intriguing history. The Shamrock Garden expresses a former owners fascination with Irish mythology, whereas the intriguing Dodo Terrace shows another's intrigue with mythological figures throughout history. But the Mairi Garden and Spanish Garden bring the estate's vast collection of plants to the forefront, with stunning blue and white flowers and a wall of cypresses.
Find out more here.
9. Great Dixter
#greatdixter| 18,200 posts
Admission Prices
The gardens of Great Dixter prides itself on a rich mix of colour plantings in its many mixed borders, though it's unique topiary gardens and moat meadows enhance the visit. There are so many different areas to the gardens at Great Dixter, with a vast array of plantings and history to guide you around the estate. However, the aptly named Exotic Garden is a must see, with incredible flowers creating colour in what once was a cattle yard, and the Barn Garden will give you a fantastic view no matter where in the area you stand.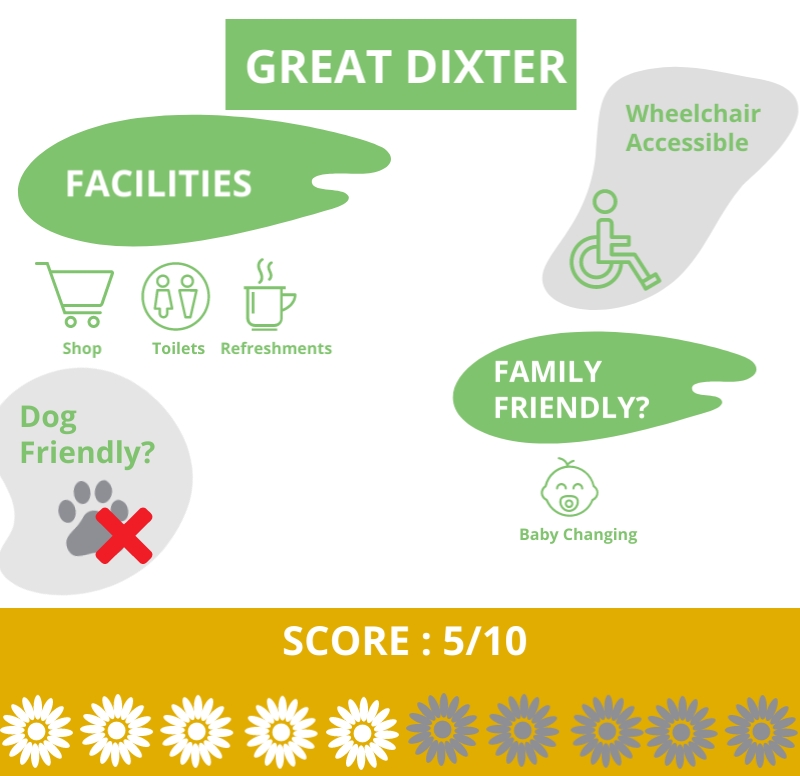 Find out more here.
10. Wakehurst
#wakehurst| 17,300 posts
Admission Prices
Adult: £14.95
17 – 25: £7.50
Children under 16: Free
Boasting vast woodlands and meadows, the Wakehurst estate contains 500 acres of gardens for you to explore. Inspiration for areas of this garden is varied, with a woodland landscape reminiscent of the grounds of the Himalayan mountains and woodlands inspired by lands from Australasia to Southern America. But the classic mansion gardens will give you the traditional UK garden atmosphere, with winding walkways around five intimate landscapes.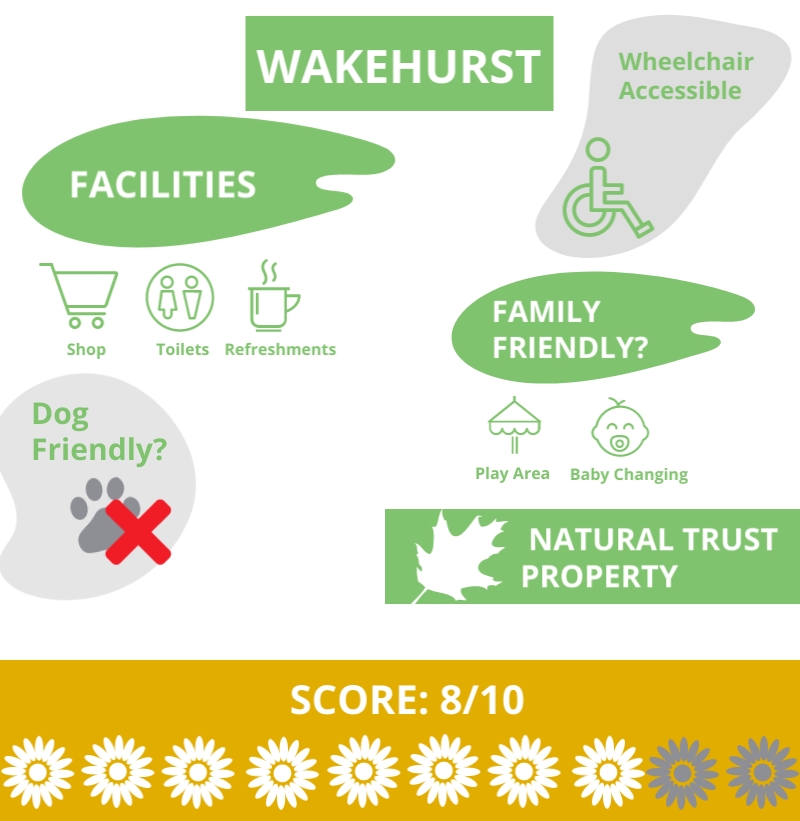 Find out more here.
Ryan Jenkins is a professional gardener and has been working in the gardening industry for over 25 years. This has allowed Ryan to accumulate a vast wealth of gardening knowledge which he shares on the Sefton Meadows blog.