High-quality wooden garden furniture is a long-term investment. Hardwearing, reliable, and comfortable, wooden furniture is a favourite in gardens across Britain. However, as with any outdoor furniture, you'll need to keep wooden pieces clean to make your investment last. Although it might seem like an intimidating task, there are a few ways to approach the job that will make it a simpler task than you might think. Here's how to clean wooden garden furniture, so it shines like new in no time at all.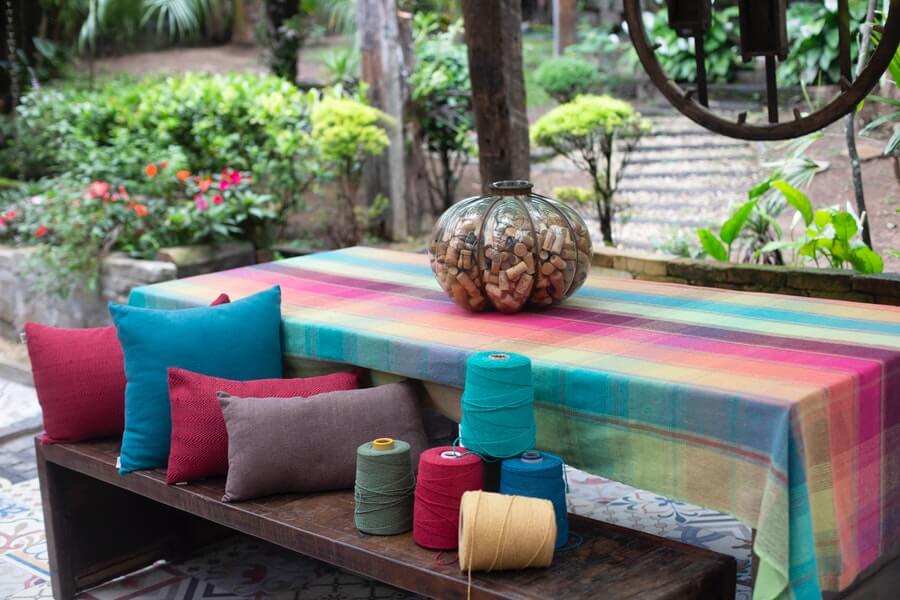 You Will Need:
A stiff brush
Medium-grit sandpaper or an orbital sander
Hosepipe
Warm soapy water or
Chemical cleaning products
Sponge
Never use a pressure washer when cleaning wooden garden furniture, particularly teak pieces. A hard-hitting jet of water can impair the structure and joints of the wood, destroying the cellulose fibres and irreversibly damaging your furniture[i]. Although a pressure washer can be okay when used on a gentle setting, it's not worth risking your furniture to save a bit of time.
How To Clean Wooden Garden Furniture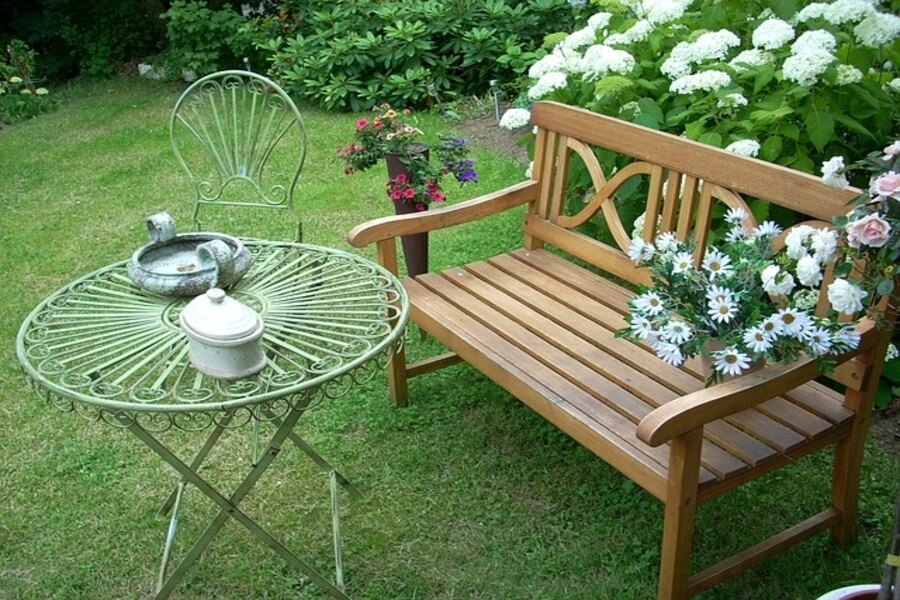 Cleaning wooden garden furniture is a big job, but with a bit of time, you can extend the life of your favourite table and chairs for many more gatherings to come. For the best results, you should thoroughly clean your wooden garden furniture 2 – 4 times a year[ii] – no one wants to sit on a grubby patio chair!
This is your step by step guide on how to clean wooden garden furniture to make it look shiny and new.
Wear Protective Gear
Yes, you're only cleaning garden furniture. But if you're using chemical products to clean your furniture, the proper protective gear may be necessary. For example, if the chemical products you use contain bleach or similar harmful substances, wear rubber gloves and safety goggles to protect yourself.
Prepare The Wood
Before you start cleaning, you'll have to clear your wooden furniture of any mould and ensure the surface is smooth enough for a successful clean. To prepare wooden furniture for cleaning, you should:
Use your stiff brush to rid the furniture of lichen and mould. A stiff brush may mark the furniture, but, if this happens, try using one with softer bristles
Gently sand down the furniture with medium-grit sandpaper until it is smooth
Use a hosepipe to rinse the furniture and remove any leftover dust and mould. Do NOT use a pressure washer!
Clean The Furniture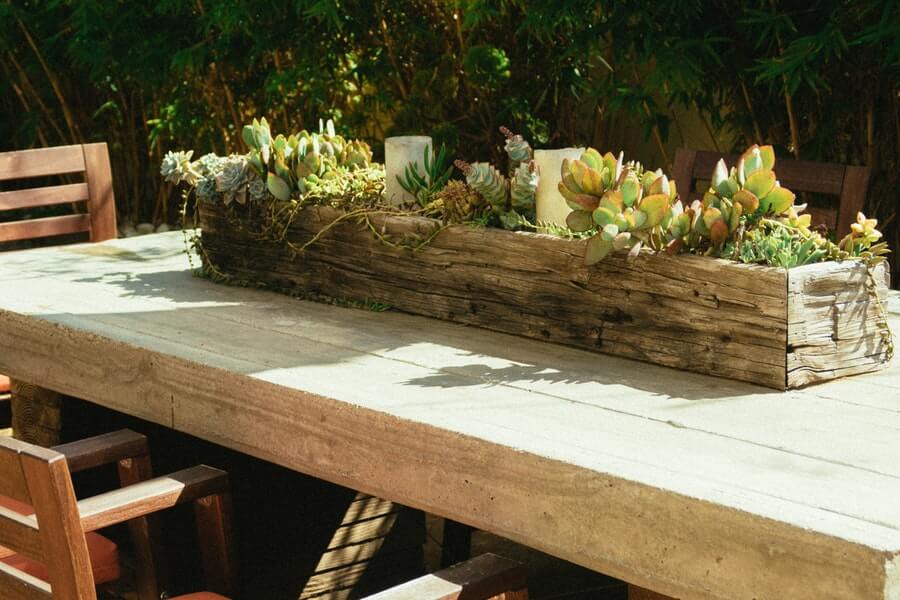 There are a few ways to clean your wooden garden furniture. However, before you start, make sure you're working in an area away from wildlife and plants. Some of the substances you may use are toxic and could harm the ecosystem.
The different things you can use to clean your wooden garden furniture are:
Soap and Water – A mild mix of warm water and detergent, washing up liquid or dish soap is a perfect for cleaning wooden garden furniture.
Shop Bought Cleaning Products – Some shop-bought cleaning products may do more for your wooden garden furniture. For example, teak furniture may benefit from cleaning with a specific teak cleaner since it can help restore the wood's original colour. However, if you use a shop-bought product, make sure you test it on an inconspicuous area of the furniture first.
D.I.Y Chemical-Free Cleaner – You can make your own chemical-free cleaner to rival even the highest quality shop-bought products! Simply mix white vinegar and bicarbonate of soda with warm water for your own DIY outdoor wood furniture cleaner[iii].
Here's how to clean wooden garden furniture:
Use a sponge to apply your chosen product or solution to the wood gently.
Leave the substance on the wood for 5 – 10 minutes.
Apply the cleaner to the furniture once more.
Use a soft-bristled brush to scrub briskly and remove any dirt.
Rinse off with a garden hose, then leave to dry.
Sand Away Any Stains
You can easily deal with stains and stubborn dirt once the rest of the wood is clean and dry. Use your medium-grit sandpaper to sand away any stubborn blemishes gently. Make sure you sand in the direction of the grain, then brush away any lingering dust once the stains have gone.
Beyond Cleaning Wooden Garden Furniture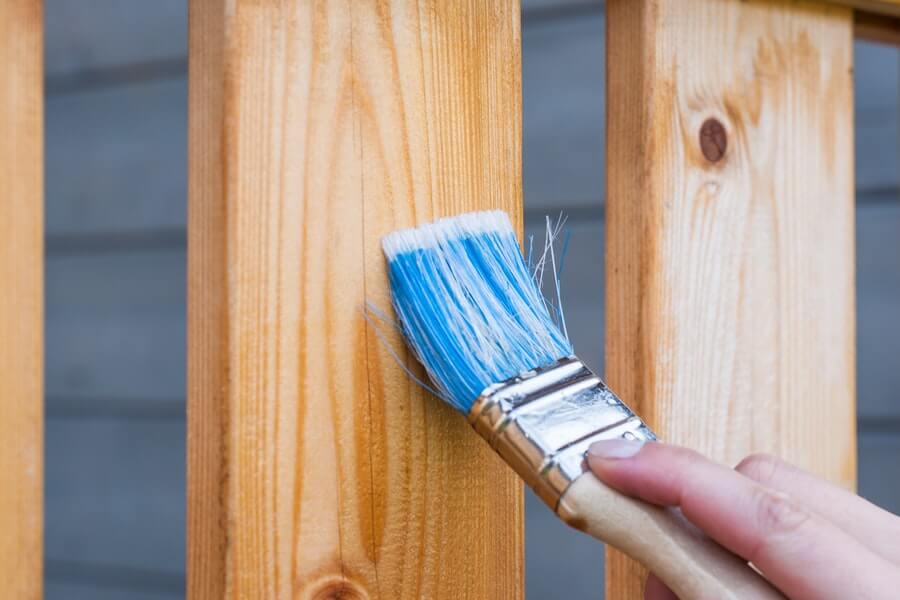 Knowing how to clean wooden garden furniture is only a step towards protecting your favourite pieces. To further maintain your wooden furniture, we'd recommend applying a protective treatment, like varnish, that will waterproof the wood and protect it from scratches and marks. On top of this, you should put your outdoor furniture in safe garden storage over the winter to save it from the elements.
Wooden garden furniture is a fantastic addition to any garden, but cleaning it to make it last longer doesn't have to be a big chore! Do you have any advice on cleaning wooden garden furniture? Let us know!
Sources
[i] https://www.idealhome.co.uk/news/experts-garden-furniture-never-clean-pressure-washer-271815
[ii] https://www.bhg.com/home-improvement/porch/outdoor-rooms/how-to-clean-outdoor-furniture/
[iii] https://homeguides.sfgate.com/how-to-clean-outdoor-wood-furniture-13404181.html
Ryan Jenkins is a professional gardener and has been working in the gardening industry for over 25 years. This has allowed Ryan to accumulate a vast wealth of gardening knowledge which he shares on the Sefton Meadows blog.