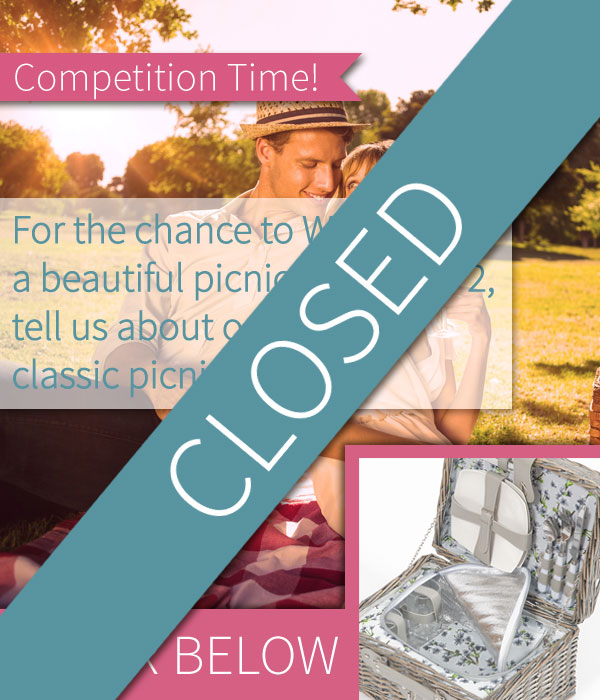 We would like to thank everyone that participated in our latest competition. As always, we went through all your entries to find our favourite and there were definitely a few crackers! Eventually, we decided to award Kristy Brown's story for her classic balls-up!
In the very first few months of going out with my new boyfriend he said he wanted to go out to see a bit of the world where I live – so we packed up a picnic and heading into the Dales. We were sat having a lovely day, the sun was out, the breeze was cool and we were just nattering over our lunch. Until he asked me that fateful question and my mouth didn't keep up with my brain. 'How did you find this place?'…..'Oh, my ex brought me here for a dirty weekend'. Needless to say – the picnic was over sooner than I thought……but I'm still with the same bloke after all these years!
We have to say, Kristy, we're impressed you've still got him after that disaster! He's a keeper. We hope you two enjoy your brand new picnic basket. . .  Might be best to find a new location this time!
Next time it could be you that is selected as the winner of one of our fantastic competitions. So, make sure you create an account with us to be amongst the first to hear about the next one.