Traditions define our generations. And at no point of the year do we see more traditions than at Christmas. Funny family Christmas traditions may differ between family groups, but each one of them is special. For example, a Christmas tradition for some people may involve receiving matching pyjamas. In contrast, for others, it may entail attending midnight mass followed by a nighttime drive to view light displays or Christmas decorations. Or maybe you want to start a whole new tradition. Something fun, fresh and interesting. Well, you're in the right place! Take a peek at these funny family Christmas traditions you could try out this year.
Ugly Jumper Photo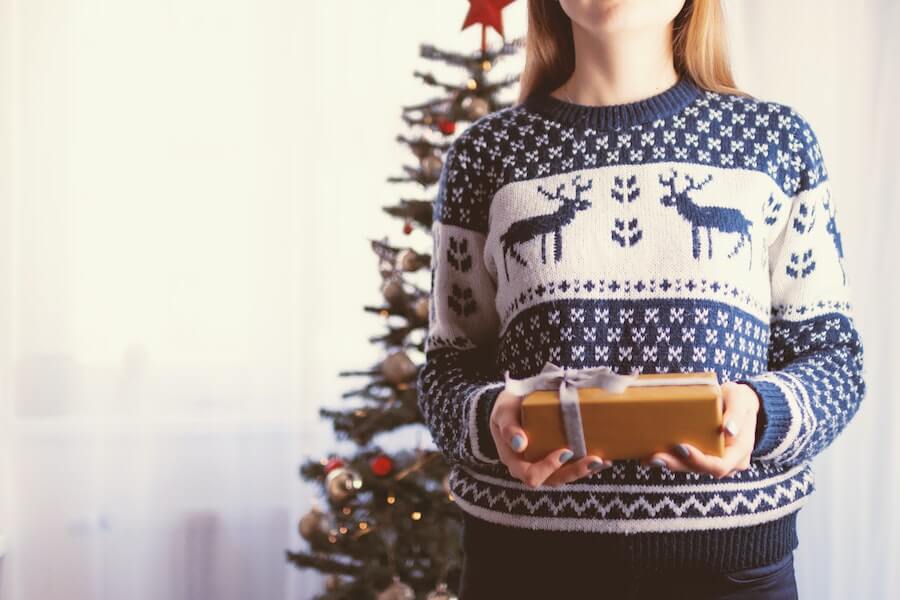 One of the most popular funny family Christmas traditions is pulling out the ugliest Christmas jumper you can find! The celebration of ugly Christmas jumpers, where people dress up in tacky sweaters and take pictures, was inspired by the traditional act of distributing Christmas jumpers.
Of course, you know exactly what I'm talking about. It's a woollen jumper made of iffy fabric with at least one Christmas-themed image. You get extra brownie points if your jumper has pom-poms or jingle bells. Wearing Christmas jumpers is a way to break the mould, and by dressing differently, you are actively spreading a funny sentiment that brings smiles all around.
By making this a yearly tradition, you create quirky memories that the whole family can enjoy looking back on and laughing about and sharingng on social media with close ones. Wearing these ugly Christmas jumpers can also create healthy competition between family members to see who can wear the most hideous one!
Start A White Elephant Gift Exchange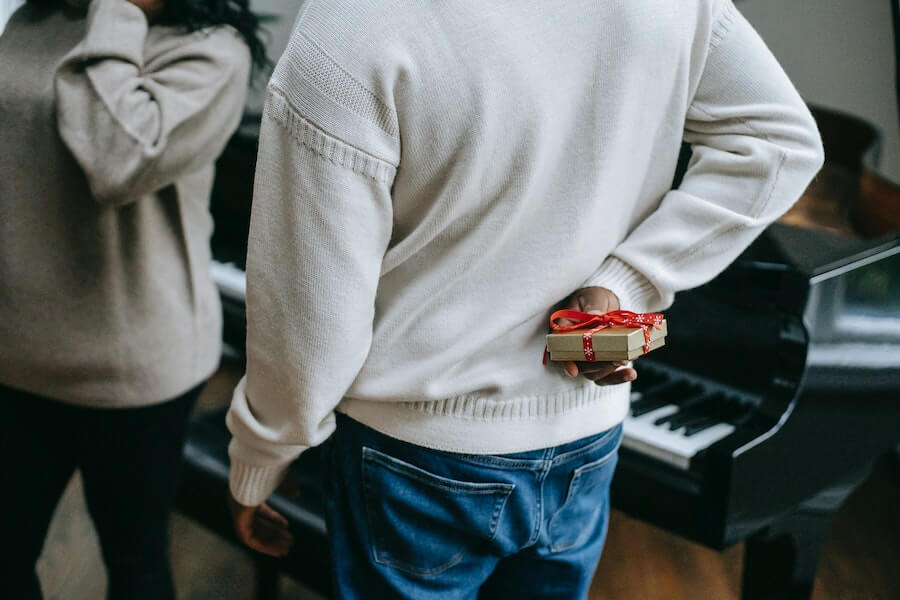 For a fun family Christmas tradition that will help drum up the same Christmas excitement we all had as children, a white elephant gift exchange may be just for you. For this fun game, each guest at the Christmas party brings one wrapped gift for the white elephant giving and receiving.
After everyone has gathered, have them individually draw a number. The person holding "one" gets to pick which gift to open. The holder of "two" has two options: They can select a brand-new, wrapped gift or take the unwrapped gift from the person holding "one." If they steal the gift away from the first person, they get to open a different gift.
The recipient of the number "three" may select between a freshly wrapped gift or any previously unwrapped gift. When each player has received a gift, the game ends. This tradition can make anyone laugh due to the uncertainty of who gets what gift. Since the gifts are anonymous, givers could also buy the most hilarious presents to ensure you entertain all your friends or family.
Gift Hunt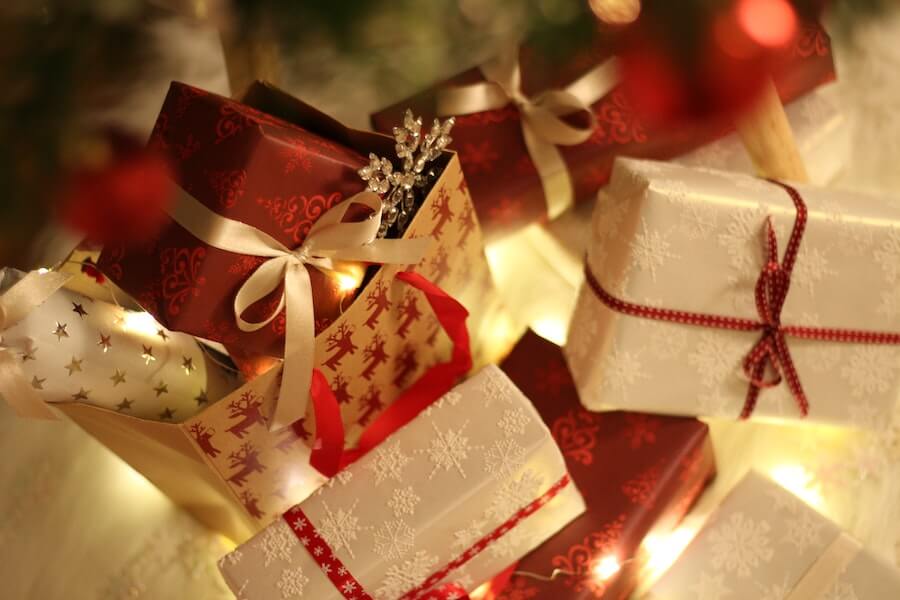 Treasure hunts are fun no matter your age, so why not make your Christmas morning even more exciting with one of our favourite funny family Christmas traditions?
People frequently reserve one special gift at the end of Christmas morning to send everyone on a gift hunt. This works particularly well for gifts like bicycles or guitars that are difficult to disguise with tissue paper:
Bring out clues to help your family and friends find the gift after everyone's opened the others.
Gather your loved ones together for one last Christmas gift hunt. Once they have solved a first puzzle or hint, the next sign directs them to another area where you've hidden a second puzzle or clue.
The winner finds the gift at the final destination after a series of clues!
Whoever finds it first wins. Finders' keepers!
Have Some Fun with Elf on a Shelf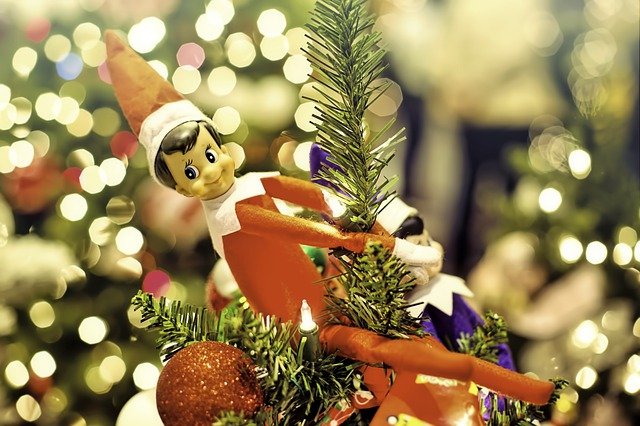 Santa dispatches a special spy to your home from the North Pole as part of the Christmas custom known as "Elf on the Shelf" to nudge children toward good behaviour.
The Elf on the Shelf began its life as a small tradition among a family in America. After all the children had flown the nest, Carol Aebersold published a book documenting the adventures of Santa's sidekick, this little elf, watching over children during the build-up to Christmas[i]. And this little tradition has become massive!
Now, Santa's small sidekick keeps an eye on thousands of kids throughout the day and travels back to the North Pole every night to remark on their good or bad behaviour. For the kids to locate him the following morning, the elves fly back and conceal themselves in a new location.
Elves generally prefer to sneak in secret places about the house and occasionally like to cause trouble the night before. This peculiar custom is ultimately up to your family to interpret.
Hide An Ornament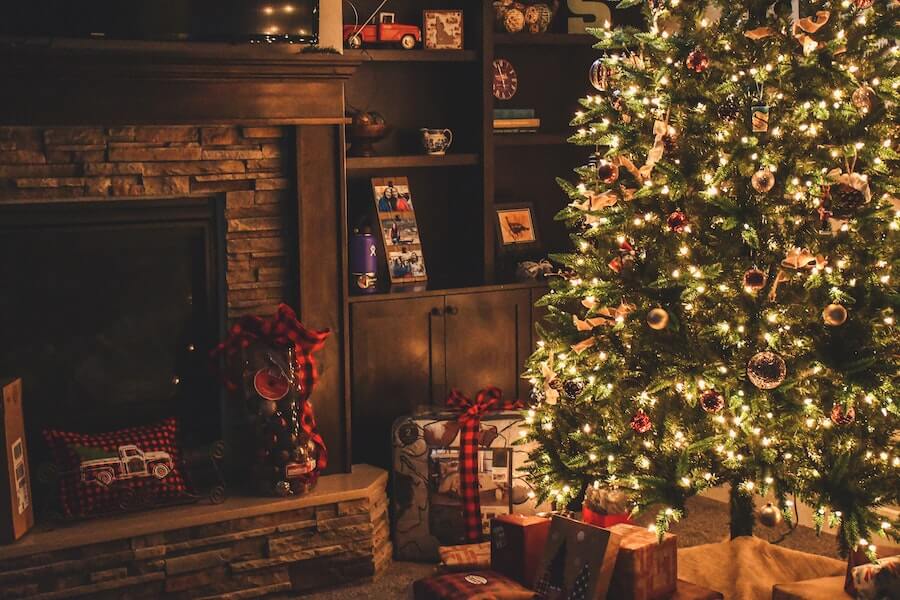 A particularly odd family Christmas tradition is hiding an ornament among the decorations on your tree. According to traditions, this decoration is usually a decorative pickle!
The first person to discover the pickle on the tree on Christmas morning would earn an additional gift from Santa Claus or propser from good luck all year round.Although the origins of the hidden pickle are uncertain, many believe that the Christmas pickle custom originated in Folklore Germany and handed down through the centuries.
However, some people think that the pickle was named after a veteran who was spared from famine on Christmas Eve by munching on a pickle during the American Civil War. You can, however, do whatever themed decorations you like! It's a fun little game of hide and seek!
Become Santa's Elves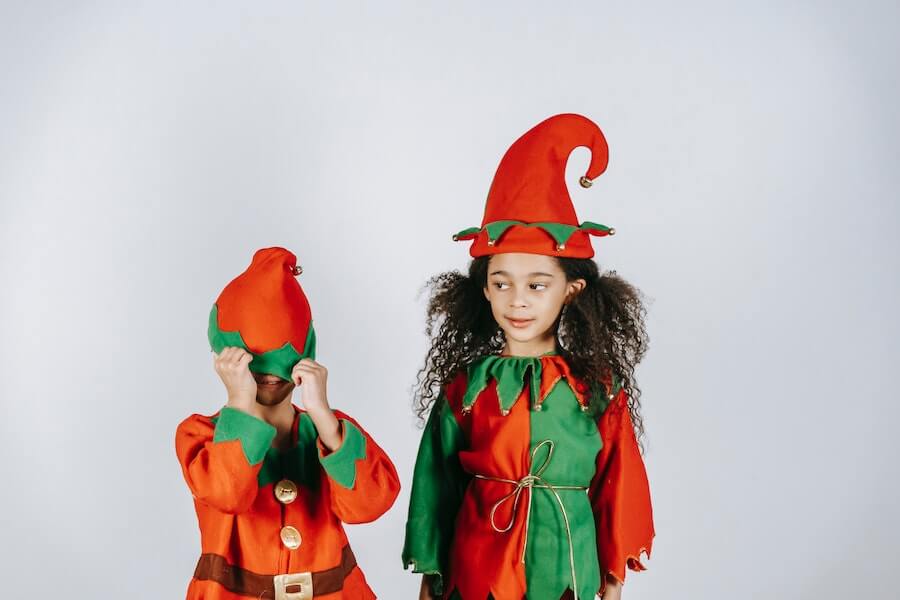 Do you remember watching the film "Elf"? You should, for sure! So why not make Buddy proud by amusing people with a variety of shenanigans?
Elves really know how to put on a performance, whether it's posing for a picture with Santa, using an escalator as if it were the first time, or putting cologne into your mouth!
Dressing up as elves to go Christmas shopping could be one of the best funny family Christmas traditions you can start this year, so why not try it with family and friends? Not only will you put a smile on each other's faces, but on the faces of those lucky enough to spot you too!
Write Riddles on Gifts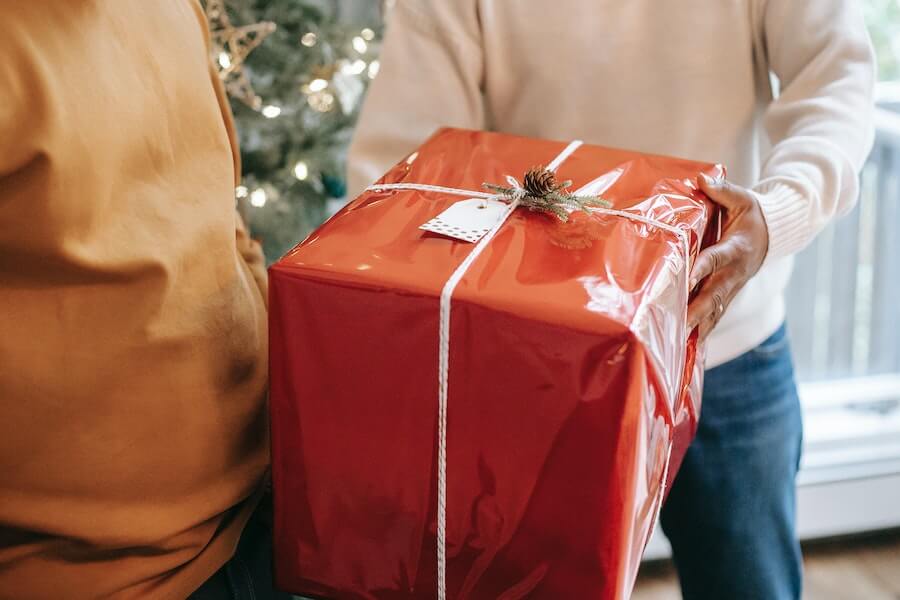 Are you bored of having the annual Christmas present exchange be a name on some wrapping paper? You want to give the yearly terms of receiving at your family gathering or business Christmas party some fresh, imaginative spirit. How can you accomplish this while simultaneously making it more unforgettable, enjoyable, and impactful?
Why not create a list of riddles with a minimum of one riddle for each person participating in the giving and receiving? Then, the first person to correctly solve a riddle can take a present from the centre and unwrap it.
Wrap Up Your Kids' Doors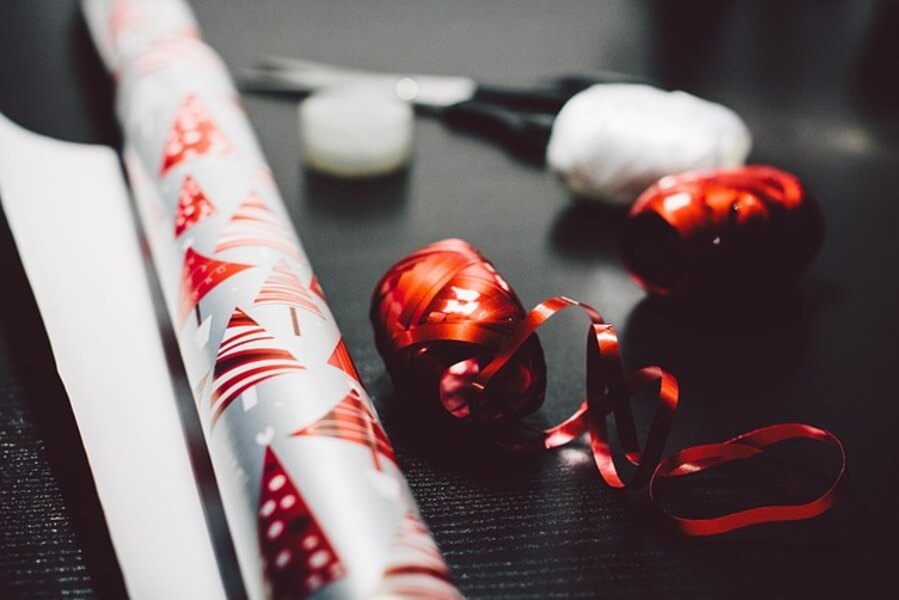 In addition to leaving the kids' toys on Christmas Eve, Santa has also decorated the doorway this year! Yes, the doorway has been wrapped like a present from Santa! A barrier of wrapping paper now encircles the Christmas tree and the gifts. Children must tear the wrapping paper in the morning by walking through it to get to the presents!
Making this one of your funny family Christmas traditions will ensure Christmas morning is an even more playful event for your kids. But it's also the perfect way to keep unruly children from sneaking down to open all their presents early on Christmas morning!
Read More: How To Make A Christmas Tree Look Fuller
Start A Regifting Tradition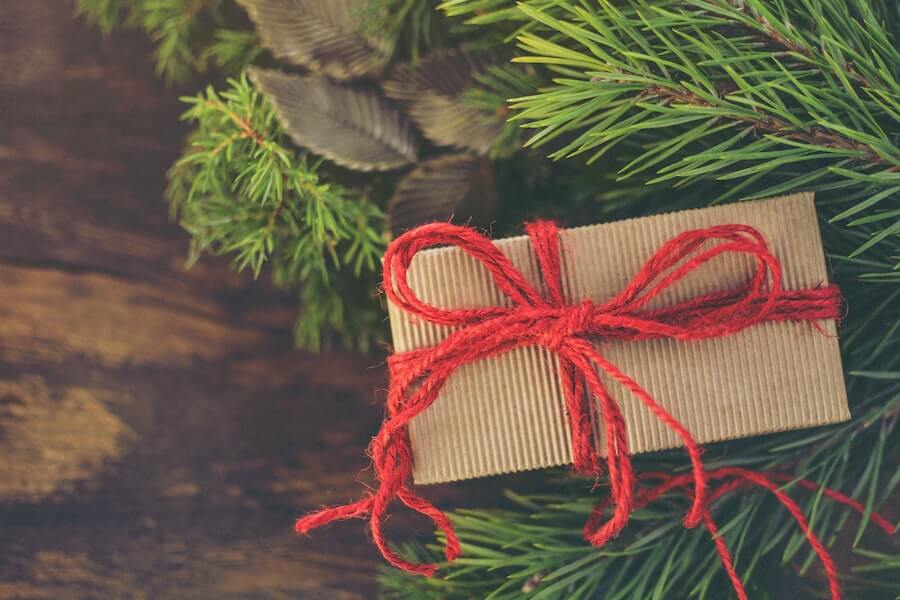 Sincerity can work wonders when giving presents during the holidays. But occasionally, stupidity triumphs. The gag gift has become a steadfast Christmas custom in many families and tight-knit groups of long-term acquaintances.
Each year, the owner of the last joke present must choose someone to regift it to on Christmas Day. This gives light-hearted laughter when the receiver has his hopes up for the next new tech but receives the joke gift from last year instead.
Give Decoy Gifts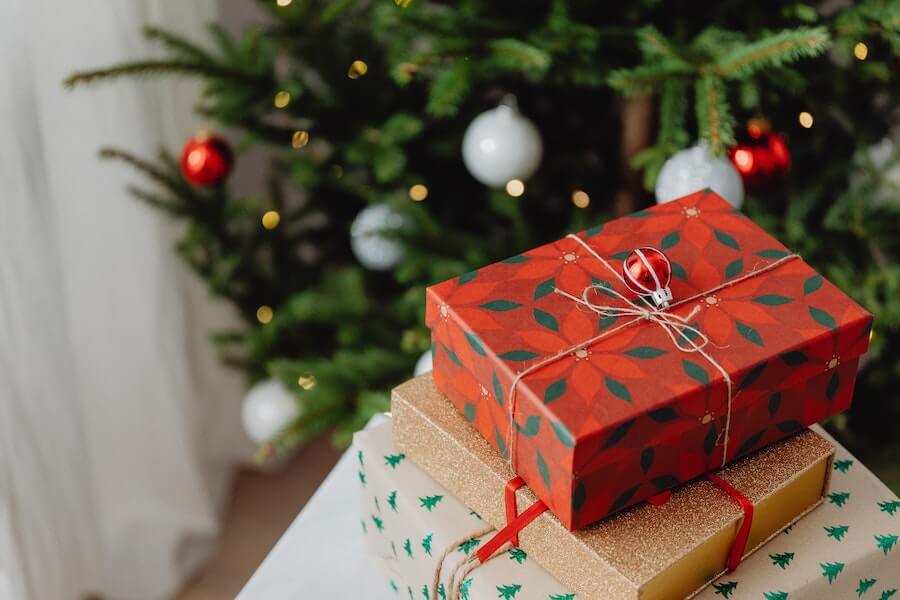 This is one of those funny family Christmas traditions you can spring on them! Decoy wrapping. Primed and ready to appear to be an utterly awesome gift that you have wrapped innocently, but its interior is everything but! In decoy wrapping, you wrap up an item that somebody already owns.
Then, layer it up with gift wrapping upon gift wrapping to add an extra laugh to this event! Maybe you're letting the receiver know that they already have everything they could possibly want, or treat your decoy gift as a simple light-hearted Christmas prank!
Starting Your Own Funny Family Christmas Traditions
Traditions, whether recent or ancient, appear to hold a special place in our hearts. There is a reason why we continue to incorporate Christmas customs into our lives for such a long time after they become a vital part of how we commemorate. Plainly stated, we continue our Christmas customs because they enrich our festivities and strengthen our bonds with our loved ones. So, why not start your own funny family Christmas traditions for you and your family to remember for years to come?
What are some of your funny family Christmas traditions? Share your favourite festive moments in the comments!
Sources
[i] https://www.cnbc.com/2020/12/18/how-the-elf-on-the-shelf-tradition-started-.html
Ryan Jenkins is a professional gardener and has been working in the gardening industry for over 25 years. This has allowed Ryan to accumulate a vast wealth of gardening knowledge which he shares on the Sefton Meadows blog.