Putting lights on your Christmas tree is not always an easy task; it is just one in a massive list of necessities to plan out when creating your perfect Christmas. In this article, we will take you through the best route to get picturesque result on how to put lights on a Christmas tree.
Ways of hanging your lights
Growing up, you will have seen and been told what the best way on how to put lights on a Christmas tree, and each to their own, it is a matter of finding which method is best for you. Below, you will find a list of ways on how to put lights on a Christmas tree, and you can choose for yourself which one will be the most effective for that Christmassy glow.
How to Put Lights on a Christmas Tree Vertically:
This method has become a recent trend for a few Christmases because it is the most effective way to make your lights as bright and visible as possible. This approach also makes the lights easier to take down after the festive period. Here's how:
Plug in all your light strands to check that they work.
Begin by threading your Christmas lights at either the top or bottom of the tree and lay out the lights straight.
Every time you reach the other end of the tree, have the lights facing the other way to make an "S" shaped pattern around the tree. (For extra effect, add shiny decorations in the middle of the tree to help the light to reflect off them). Be careful that this does not cause the lights to get tangled.
How to Put Lights on a Christmas Tree Horizontally:
This is the most conventional method for decorating lights on your Christmas tree. However, for those unfamiliar with this technique, here are a few simple steps to show you how it is done.
Start by plugging in all the lights you are using to check that they work. This will also work in your favour instead of placing the lights around the tree first and then noticing that one or two have gone out.
Depending on your preference (top or bottom), thread the lights around the tree and under the branches.
You can be more creative with this technique and have the lights either hanging off the branches or embedded within the middle of the tree. Whichever way you fancy, it will provide an effective result.
How to Put Lights on a Christmas Tree: From Top to bottom:
This method is more straightforward when dismantling your tree rather than setting it up. Doing it this way depends on whether you prefer more of a challenge when setting up your Christmas lights.
How to Put Lights on a Christmas Tree: From Bottom to top:
As this way is more conventional, it will prevent extension cords and other wires from running around the tree and making a mess. To avoid making a mess, always make sure to stay up to date with Christmas safety tips too.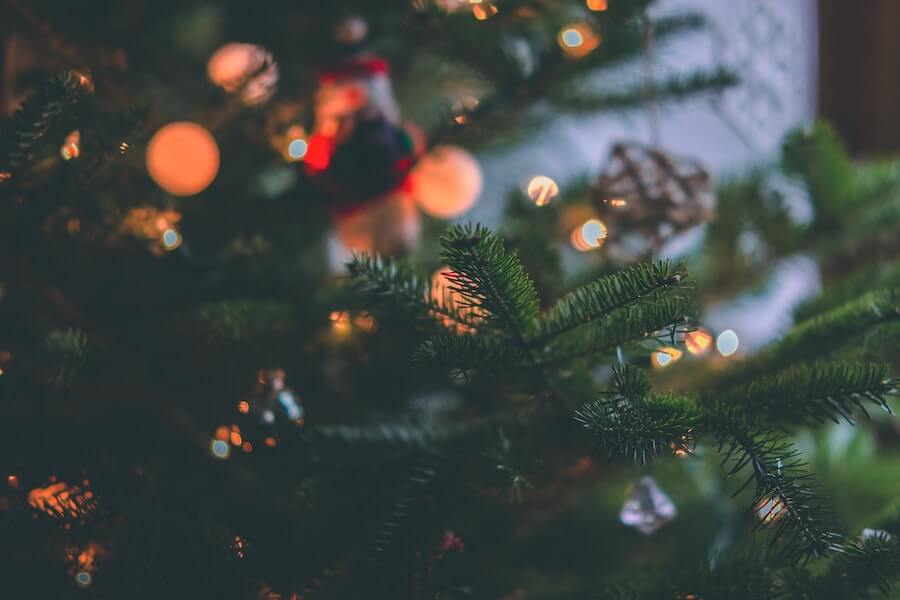 How to put lights on a Christmas tree: Adding the finishing touches
You have now reached the finishing touches before turning on your lights and are currently examining your masterpiece. But before you do, have you checked the following steps? Here is our recommended method:
Work from the bottom, as this will prevent the cable extension from running all around the tree.
Wind the lights horizontally, as this will prevent outages. We recommend doing it this way as it is more convenient and easier to set up the Christmas lights, it will make less mess, and you can split up how many lights you use for each section.
Follow a pattern of making each branch lit to make it more even.
Aim for six sets of lights on the bottom, five in the middle and three at the top.
Additional Hints:
Setting up Christmas lights on your tree can always be a fiddly task, but you want to ensure no stones are unturned. Have you checked that these quick-miss errors have been corrected?
Are the lights dangling out of place? We recommend using zip ties to fasten the lights in place.
Is your tree looking a bit too bright? Don't use more than 20 sets of lights, as this will majorly affect your plug sockets.
Use green tape to hide the sight of plugs or connections to add a unique experience, as well as to tape down wires and other trip hazards.
Other tips on making your Christmas tree look fuller
The best Christmas Lights
A large variety of Christmas lights are available on the market, from red to white, blue to green. When learning how to put lights on a Christmas tree, we recommend you use green wired lights.
Green wired is the most traditional and convenient colour to use since they are more likely to blend into the tree's branches more (only if your tree is also green). You should find the best lights that will customise your personal Christmas tree most, as well as maybe add something a little different to them rather than the standard ones.
Another factor you should incorporate into your Christmas light set-up is what size lights you should go for. After all, mini lights will work better than big ones, as they will not be as bulky and take up less space on the branches, as well as being more appealing to the eye with their small stature.
Browse our wide variety of Christmas Lights
There are numerous types of Christmas lights that you could use when you know how to put lights on a Christmas tree. Here are a few examples:
15m Globe Light Chain: These are customised with 150 warm white LED lights, with a 10cm bulb distance, a 5m lead wire and eight function with memory.
200 Multi-Coloured Multi-Function Lights: This set is 9.95m, comes with 200 Multi LEDs, a 5m lead wire, a controller to the first bulb 5m, and an 8-function controller with a memory chip.
100 Multi-Coloured LED Multi-Function Lights: This set includes 100 blue LEDs, green cable with 5m lead wire, 5cm bulb spacing, and is a length of 4.95m.
200 White Multi-Function Christmas Lights with Timer: with 200 Multi white LEDs, a set length of 9.95m, 5m lead wire and an 8-function controller with memory chip and 1st 5m bulb.
100 Blue LED Multi-Function Lights: equipped with 5cm bulb spacing, a 5m lead wire with green cable, and 100 blue LEDs, adding to the set length of 4.95m.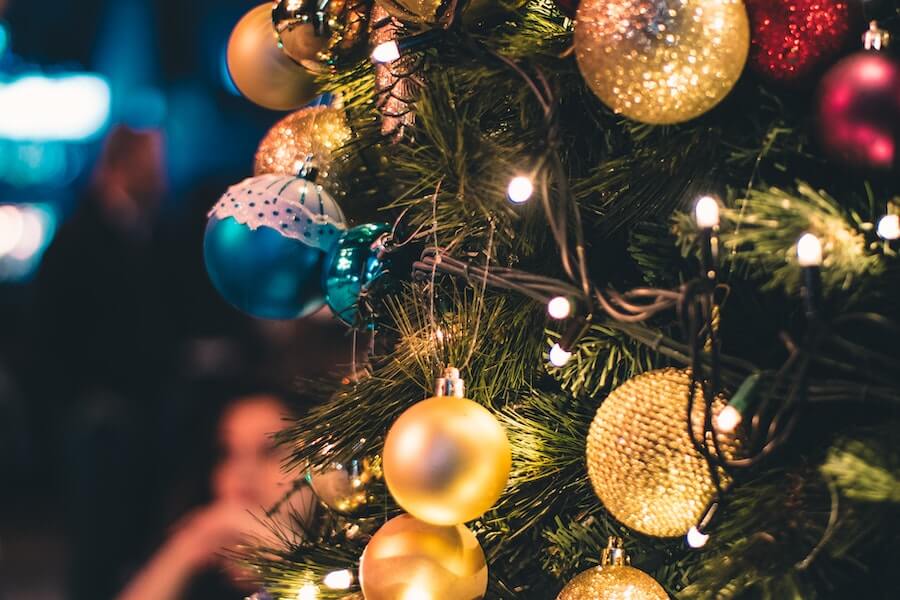 All Lit Up for Christmas
Now it is time. You have switched on the plug, and now you can bask in the light of your Christmas tree, and hopefully, everything is to your satisfaction after following the steps in this article.
Uncertain?
If you want to make the most out of your tree lighting experience, ensure all spots are covered with unnecessary wire visibility to make your tree more natural. These spots could be trailing wires around the tree or are sticking out in front of the lights. Get some tape the same colour as your lights and tree and tape the unnecessary pieces of wire down, and this should provide a better result.
Make it fun. Let your children join in but make sure they stay safe and don't get too carried away. But most importantly, add as much Christmas spirit to the tree as possible!
FAQs
Should you put lights on a Christmas tree starting from the top or bottom?
–              Experts highly recommend you install Christmas lights from the bottom to the top of the tree to prevent tangled wires.
Are you supposed to let the Christmas tree sit before decorating it?
Are you supposed to let the Christmas tree sit before decorating it?
How do you make a Christmas tree glow inside?
–              Use clear mini white lights and string them around the trunk and centre of the tree, and then multicoloured ones around the tree's exterior to assist in a cosier glow.
Sources
Ryan Jenkins is a professional gardener and has been working in the gardening industry for over 25 years. This has allowed Ryan to accumulate a vast wealth of gardening knowledge which he shares on the Sefton Meadows blog.