The ideal approach to express gratitude to your staff for their efforts is to settle on the best staff Christmas party ideas to host a party they won't forget. It's the ideal chance to acknowledge your staff's commitment over the past year. Given everything your team has gone through previously, getting back in touch at the end of the year to talk about how hectic it has been can assist you in creating a more efficient work environment the following year.
But organising a Christmas party can be more complicated than it sounds! But don't panic. We have ten staff Christmas party ideas for a get-together your employees will remember until next Christmas.
So, get your Santa hats and Christmas lights ready because it's party time!
A Murder Mystery Party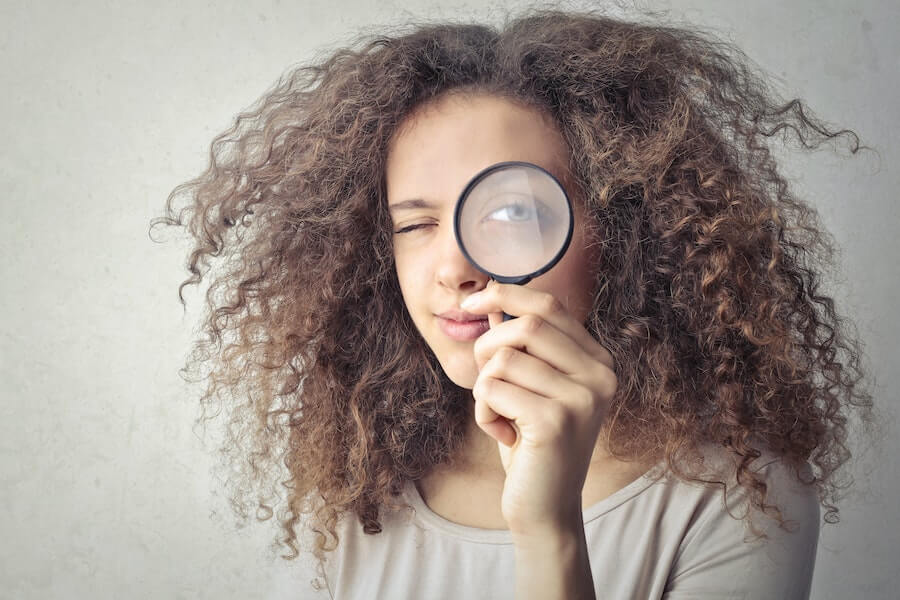 Estimated Cost: ££
Everyone was looking forward to having a pleasant evening on the eve of the holidays. That is until an unknown murderer struck! The victim was found in a bed drenched in blood, holding a note in one hand, and suffering from a fractured skull! The grooviest holiday party, set in the 1970s and 1980s, features trivia, dancing, and murder! Anyone could be a suspect in this heinous crime. So join in on the action of one of the more exciting staff Christmas party ideas! A murder mystery party can be the perfect balance of fun and festiveness to keep your staff intrigued.
Before the attendees introduce themselves as their characters, read the introductory story to them. It should include background knowledge of the homicide and fundamental facts that each person would be aware of in light of their character.
Each character should have a brief bio that includes information about their profession, personal traits, murder-related details, and ties to at least one other guest. Then, the attendees can begin their investigation thanks to links and hints.
Finally, you will read out your solution when the guests have determined who the murderer is. The characters, their personalities, and the pieces of information gathered should all be legitimately used to infer the solution.
You can create your own story and characters with the help of some fantastic examples on Google. Set your theme for the murder, and you are ready to go! A super low-cost way to have some fun!
Go Paintballing!
Estimated Cost: ££
A day of paintball drama is an unforgettable experience for anyone; it's like living out the action scenes you've otherwise only ever seen in video games or movies. The experience of storming an enemy's territory with your colleagues is quite simply one of the most exciting staff Christmas party ideas you'll ever have!
Paintball is a multiplayer sport. It's an opportunity to take a break from routine, spend time with friends, and make new ones. From preparing to play to boasting after an incredible battle, it's a game of players. 
Hold An Indoor Snowball Fight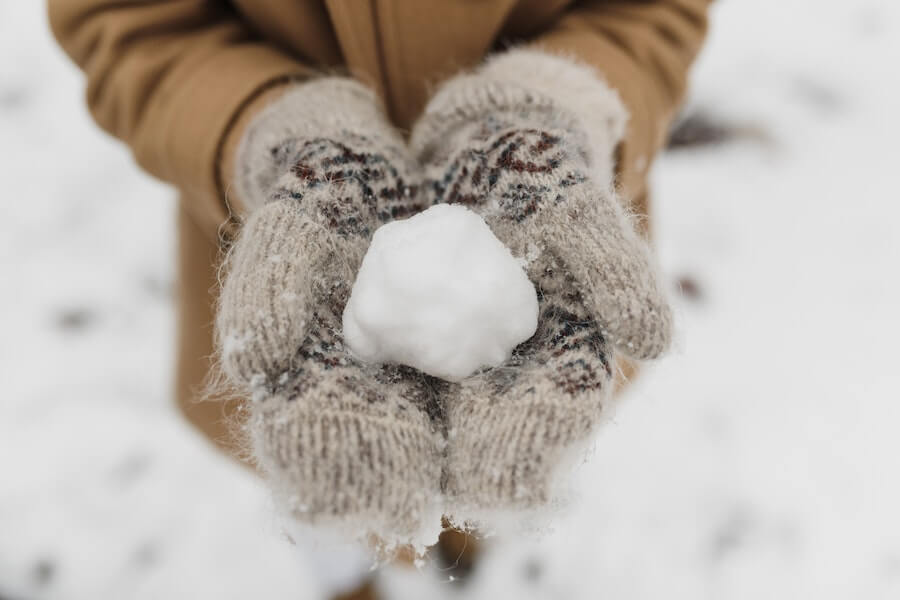 Estimated Cost: £
You could create an entertaining series of activities for your staff using fake snowballs. Make the most of this fun Christmas party idea with a few fun games:
1. Create or print a target that may be attached to a window, door, or wall. Then, staff members can toss snowballs towards a target to strike it and win prizes.
2. Have a good ol' relay race with a few kitchen utensils. Similar to an egg race but with snowballs as the object. Additionally, there won't be any mess to clean up if such snowballs drop to the ground.
3. Beer pong with snowballs. Play a game of "snow beer pong" with white ping pong balls that look like snowballs.
Tips for making fake snowballs to keep your party cost friendly:
Sock Snowballs: Simply roll up socks into balls!
Yarn Snowballs: Use fluffy white yarn to create snowballs. Cut a yarn tail that is a few inches long, and then drag the tail beneath a few tightly wound strands using a crochet hook. Continue doing this until the bottom is covered and fastened.
Buy Artificial Snowballs: You can buy fake snowballs almost anywhere! Try online or at your local supermarket for a simple solution.
Take Mixology Classes
Estimated Cost: £££
Of all the staff Christmas party ideas out there, this is one that your staff may appreciate far past Christmas! Beginner-friendly cocktail workshops will have you mixing booze and mixers like a pro by the end. A cocktail-making lesson is perfect for engaging and motivating large staff groups.
A mixology class will make your following staff gathering one to remember, whether you're commemorating a particular occasion, marking a recent professional accomplishment, or just want to express gratitude for everyone's hard work around Christmas time!
Everyone loves a tasty cocktail. Maybe you could have Christmas-themed flavours too!
Hire A Photo Booth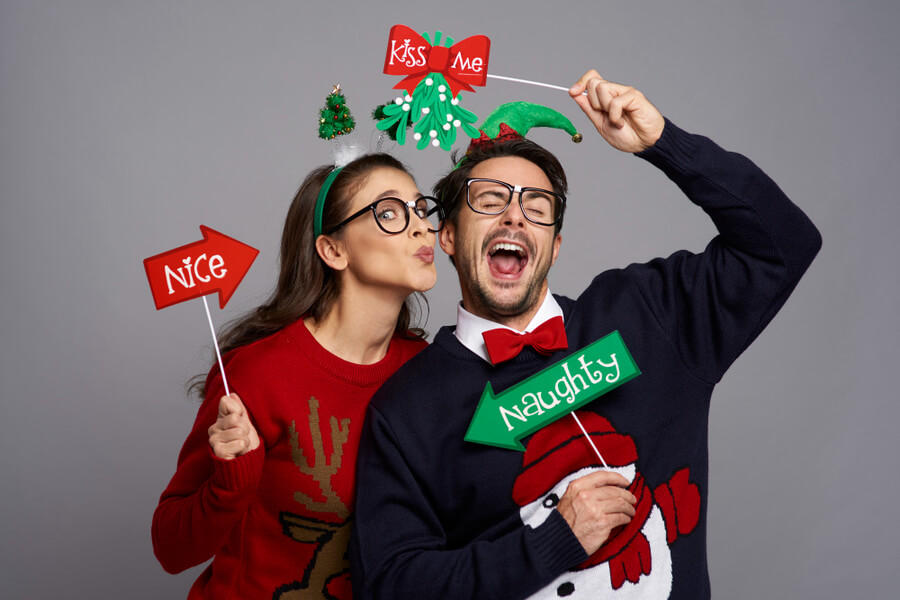 Estimated Cost: £££
Since we began taking pictures with our smartphones, we have forgotten how satisfying it is to hold a physical print in our hands. So, why not consider changing this with your staff Christmas party ideas? No matter how big or small your party is, something is always required to break the ice. Using a photo booth is a simple way to get individuals talking, interacting, and laughing together!
The era of stiff, awkwardly posed photos is over. Instead, photo booths take candid, unscripted images that capture every smile and cheerful face. A must at your staff Christmas party!
Try A Scavenger Hunt
Estimated Cost: £
A scavenger hunt is ideal for those who want to go out on the town to celebrate the holiday season. A list of tasks each guest must dare himself to complete, together with supporting documentation, will add a humorous twist to your holiday celebration. Consider asking your guests to share images of their scavenger hunt successes on a group chat! Plus, this is one of the best budget-friendly staff Christmas party ideas; there are many scavengers hunt lists available to print for free on Google.
Set Up A Casino Night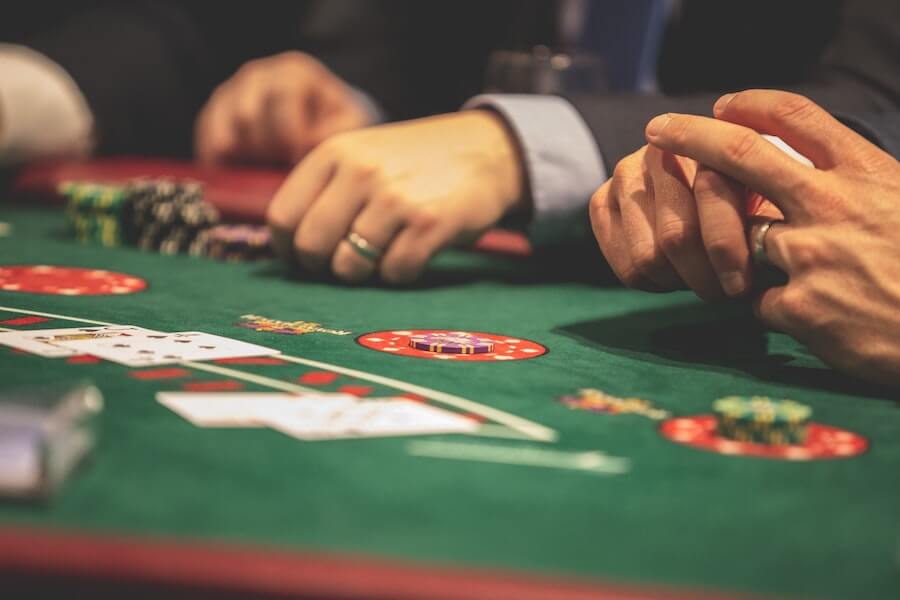 Estimated Cost: £££
Casino nights are the perfect way to break the ice and get people mixing at your staff Christmas party! Casino games are fun, exciting, and typically something everyone can enjoy. You'll need a lot of hands-on deck if your corporate casino night is going to operate smoothly. So, you'll need to enlist a few waiters, waitresses, bartenders, and dealers.
The thrill of success or taking a chance is something we never outgrow. All the best-liked casino-style games, including slot machines, roulette, and poker tables, are available during Casino Night Events. You can try your luck at putting up bets and defeating the house with your friends, which is an exciting experience that most people don't get to do in a real casino.
Try Ice Skating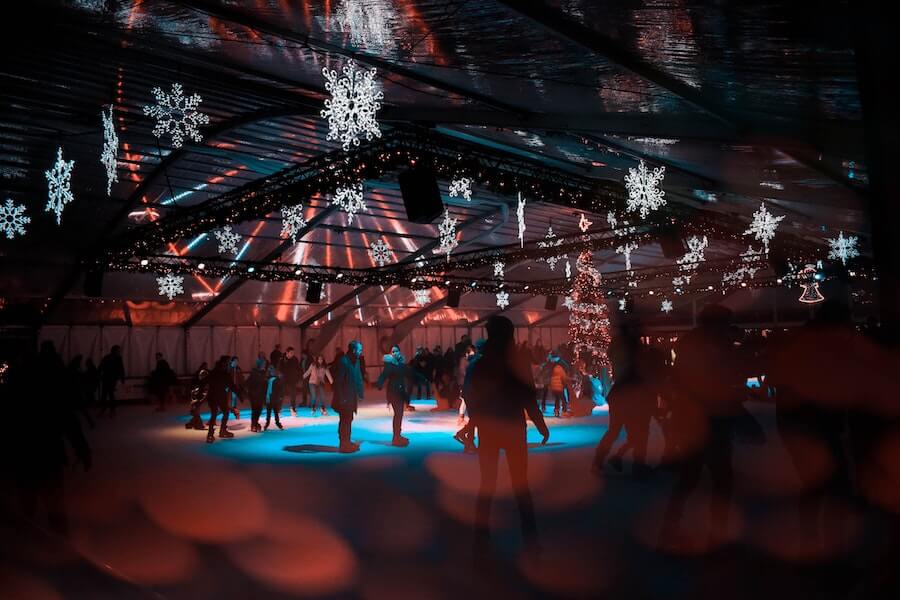 Estimated Cost: £
A fun winter activity and an excellent party event is ice skating. A cool idea that gets everyone moving that differs from the typical office Christmas party. Employees can try something new and step outside of their comfort zones by attending a Christmas party at an ice-skating rink. Your staff may be themselves and have a good time at a fun event. Due to its energy, ice skating is immediately enjoyable.
In general, paying to skate on a public rink will be cheaper but much busier than private. You may have to pay per person. So, check with your venue if they will offer you a group rate for your party. But, of course, private rinks may offer different packages.
Beat An Escape Room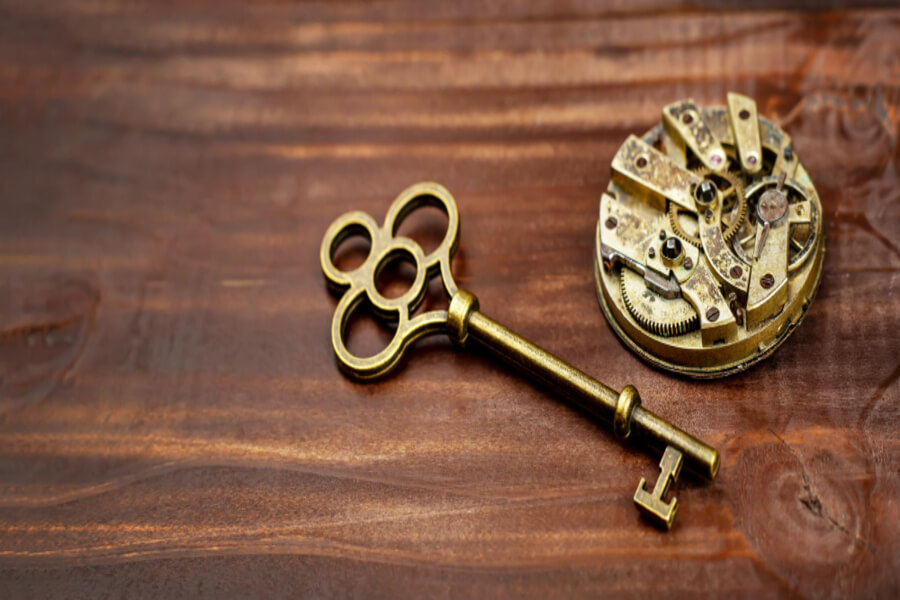 Estimated Cost: ££
Escape rooms are the perfect way to get your staff working as a team outside the office! These rooms ask participants to decipher textual passages, translate sentences from genuine or made-up languages, or look for typos and other clue-giving evidence. Word scrambles, word searches, riddles, crossword puzzles, anagrams, and other language-based hints are all common components of escape room puzzles.
There are many venues that offer escape room parties so you don't have to do any organising. Just book at your nearest venue and book according to your party size and budget!
Try Christmas Around The World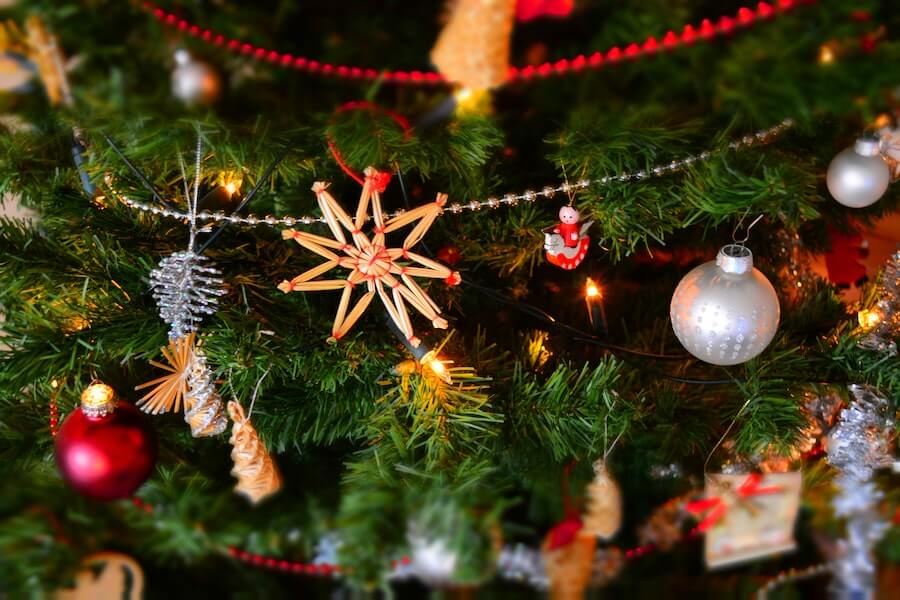 Estimated Cost: £
Why not add some culture to your staff Christmas party ideas this year? Learn about the Christmas customs and celebrations in a variety of international locations and cultures! Christmas is typically celebrated on December 25. However, because of their slightly varied Christmas customs, several nations extend their holiday celebrations from the beginning of December to the beginning of January. These celebrations also use various customs, such as different foods, songs and religious beliefs.
Celebrate and educate colleagues on these customs by throwing a multicultural Christmas party! There are so many Christmas traditions you could try! You could sing in different languages, eat foreign Christmas foods or discuss traditions such as the timings of gift opening in different countries (some places open their gift on Christmas eve instead of Christmas day!).
Find Staff Christmas Party Ideas Your Employees Won't Want To Miss!
Having some staff Christmas party ideas prepared for your Christmas party is most certainly beneficial. Themes are a fantastic way to give your party some structure and additional excitement. You may create amazing memories that will last a lifetime by picking a memorable Christmas party theme. The hard effort your team and colleagues put in over the last year is acknowledged when you say "thank you," and what better way to say "thank you" than by treating them to a fantastic night of fun?
Have you got any unique staff Christmas party ideas of your own? Inspire us in the comments!
Sources
https://www.pictureblast.co.uk/how-much-does-it-cost-to-hire-a-photo-booth-uk/
https://www.cluedupp.com/blogs/blog/how-to-host-your-own-murder-mystery-party
Ryan Jenkins is a professional gardener and has been working in the gardening industry for over 25 years. This has allowed Ryan to accumulate a vast wealth of gardening knowledge which he shares on the Sefton Meadows blog.