A home gym has many benefits for those that wish to train at home; you do not have to worry about it being busy, membership prices, music that you might not train to, or worrying about getting there before or after work. If you are interested in knowing how to build a gym in the garden, then this article will give you all the essential information about building one in your shed at affordable prices.
We will explore the following:
Ideas on how to build a gym in the garden.
Now you may be thinking, can a garden shed be a gym? Sure. Why not build a gym in the garden, in the conservatory or as part of your living room? Because a shed offers a wide amount of space and an appropriate environment whereupon you will have fewer distractions, and it can be your own space to work out.
No matter whether you just want to do cardio, bodybuilding, or even if you are just trying out a bit of everything to see what works for you, you are bound to find something that will work for you when you decide to build a gym in the garden. By narrowing down on how you want to approach your gym experience, you will have already begun your journey towards constructing and to build a gym in the garden.
Of course, before you decide to build a gym in the garden, and even if you do not already have a shed, check that you have planning permission first. Any structures built within 2m of your property need to be less than 2.5 in height, although these rules can vary depending on the surrounding area. Be sure to rule this out with your local planning authority.
Next, you need to consider what size shed you should have to customise your home gym in. Traditional shed sizes, at 3m x 3m, can provide enough space to lift a couple of dumbbells or jump on some exercise machines.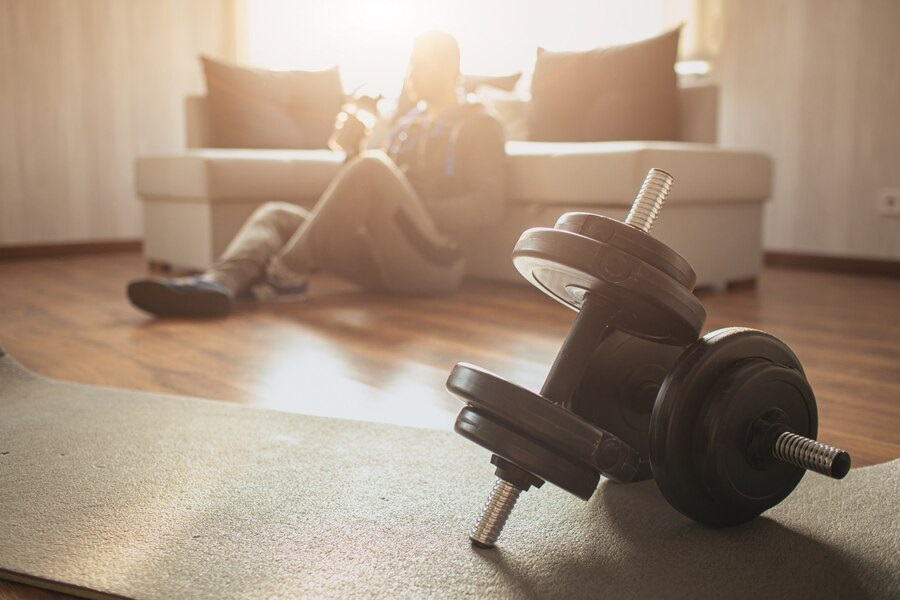 Benefits of a home gym
By this point in this article, you probably know that a gym shed is definitely a good idea to put on your bucket list for this year. Even if you already have a shed built but is doing little else than just sat in your back garden, turning it into a gym will be a very efficient and effective use of your time.
Considering how much more common it is to work from home today, having the opportunity to train from home too will save you a lot of time and money too.
Another reason that a home gym is a good idea is and wanting to build a gym in the garden is that, if you are uncomfortable about training around other people (especially since gyms can play host to a wide variety of gym goers), you may find that training in your home gym to be a lot more suitable for you.
You can wear what you want, and listen to whatever music you want, without the worry about people judging you or your form. You may even find that when you build a gym in the garden, there are more benefits than what we thought of here.
1. Secure your Garden Shed
Because a gym usually consists of heavy equipment, including treadmills, power racks, barbells, and enough space to do your exercises, you need to ensure that your shed is big and stable enough to handle heavy weights when you come to build a gym in the garden.
This is when a 4m x 4m shed is more beneficial for you, and if you are considering going down this route, we have more gym shed ideas for your home gym coming up. Alternatively, if you want to start your shed from scratch and remove your old one, we have a handy guide on how to dismantle a shed too.
2. Protect the floor
There are many ways that you can secure your home gym floorings, such as adding in artificial grass or adaptive flooring such as rubber tiles that can be found in most modern gym-free weight areas too. Adding these in will also make your home gym flooring more secure and protected, because otherwise, the shed flooring can easily become damaged from weight use over a long period of time.
Furthermore, adding sturdy beams onto the shed frames as well as having a concrete flooring, will add extra stability and foundations for your shed to be able to withstand the weight of your gym equipment.
3. Add in your personal Gym Equipment
Let's be realistic: the gym equipment you purchase will be of a different level of quality than most commercial gyms. Standard gym equipment can cost thousands, and just as much to repair, so when you build a gym in the garden, you want to be both simplistic and realistic. Finding a multi-frame is your best bet, so that you can do bench presses, squats, pull-ups, and other exercises from this frame alone.
Cross-fit equipment is quite common to find in sports shops, too, such as Fitt cubes, inflatable balls and TRX equipment for you to do body exercises on, and they are efficient gym shed ideas to have in your home gym. You could even save a bit of money by storing some of your gym equipment in our safe and secure garden storage boxes.
Even if you are new to the gym, you can add machines that you already recognise and feel comfortable using in your home gym. You will need other essentials including a clock and a mirror. Clocks will be very handy for timing yourself in-between sets if you do not have a smartwatch, and mirrors are important for monitoring your progress throughout your sessions.
Using a mirror in your home gym is also a cheeky way of showing people online a gym that they do not recognise, and seeing one that you built yourself and the progress that you make inside it will undoubtedly impress them, too.
Tip: Don't forget to provide finance for your gym equipment in case anything goes awry.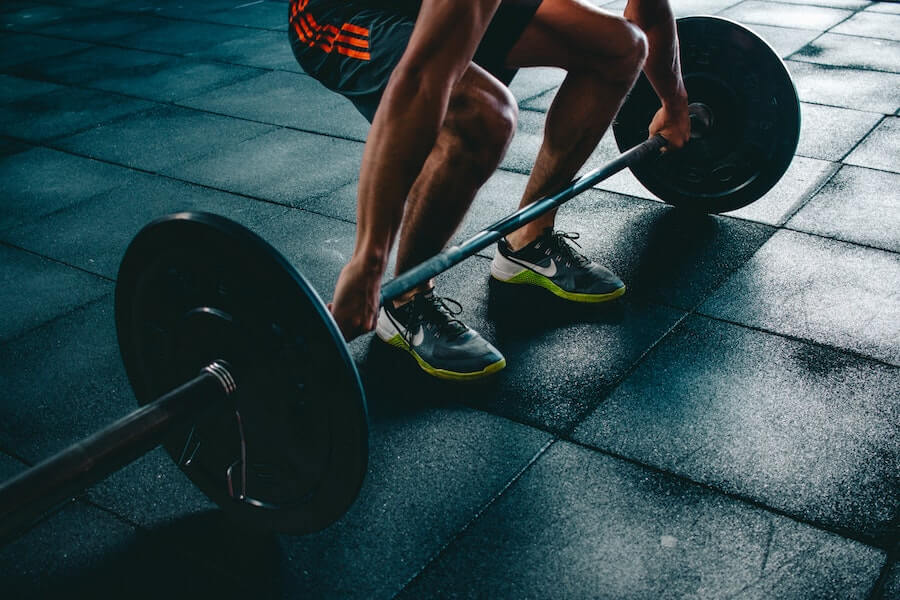 4. Monitoring Temperature in your home gym
The temperature will be extremely variable in your home gym; it will likely get very cold in the winter and warm in the summer since it is a roughly enclosed space. Make sure to keep your home gym ventilated throughout the year, as well as insulated so that when it is the winter it does not get overly damp and cause your weights to begin to rust.
Adding double glazing to your shed windows will also help to add in natural light to your gym shed, so if you are training in the daytime you can save on electricity once your home gym shed has been connected to a mains system.
Another thing to keep in mind when you come to build a gym in the garden is by connecting your home gym shed to a power source. This is essential if you want to play music or have a TV in it. Even if you wish to keep it warm or cold, you will need electricity to power the heater and extractor fans, as well as lighting, to make it a more comfortable environment to train in. Alternatively, solar panels will be a great addition for your gym shed if you want to decrease your carbon footprint and go eco-friendly.
Maintaining the quality of your home gym is essential since you would have spent a lot of time and effort into perfecting it, so ensure you learn the necessary facts about how to maintain your home gym.
5. Making your home gym secure
Making your home gym shed secure is essential. After all, you would have gone through a great deal of time and effort towards creating your gym following these home gym shed ideas.
Gym equipment can also be costly, so you should protect these features by adding in blinds or curtains to ensure people cannot see from inside, as well as adding secure locks to the doors, and bolting the unit securely to the ground. We have many more essential tips on ways to protect your shed that can make this experience a lot easier.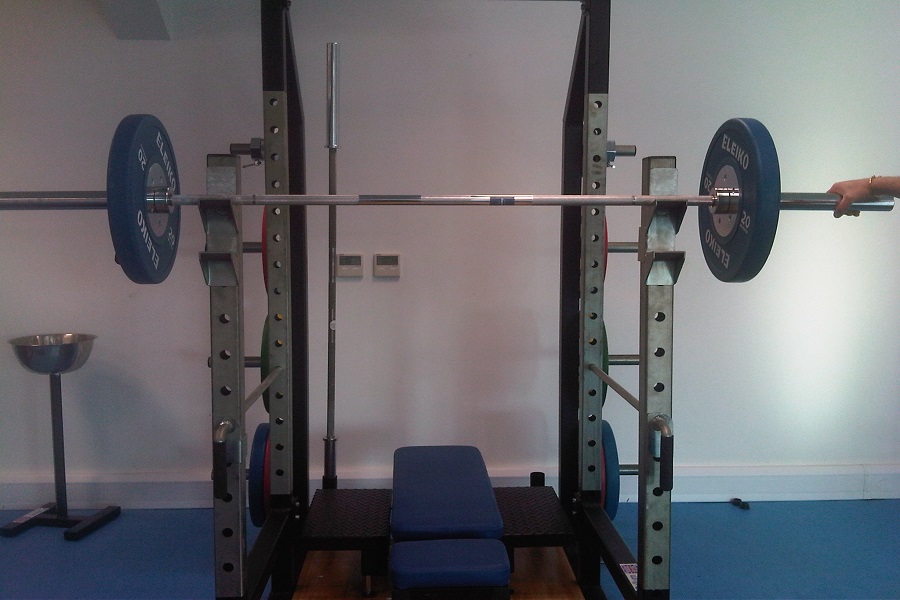 Train Comfortably in your home gym
Now that you have reached the end of this article, you should be ready to begin to build a gym in the garden, and have some idea about what angle you would like to approach it. You could focus on bodybuilding, bulking, cutting, or just a bit of regular cardio for ten minutes whilst you are on your break. To build a gym in the garden is a long process, so it is important not to rush into building it. However, once you have finalized building your home gym, it will be worth it in the long run.
FAQs
Do I need planning permission to build a gym in my garden?
As a rule, you do not necessarily need planning permission to build a gym in the garden so long as it meets the correct criteria. Always make the right precautions and check with your local planning authority to ensure that your home gym complies with their guidelines and regulations.
What kind of foundation does a garden gym need?
The type of foundation that you use for your home gym will depend on the size, surface and weight of the structure, as well as the type of gym equipment that you will add to it. Concrete bases are preferable since they can hold more weight, as well as providing extra stability and surfacing for your gym equipment.
What kind of flooring is best for a home gym?
Rubber flooring is the best option for home and garden gyms, since they will be shock-absorbent and will be safe for both your gym equipment and the ground beneath it.
---
Sources
The Planning Portal. (n.d.). Find your local planning authority. The Planning Portal. Retrieved from: https://www.planningportal.co.uk/find-your-local-planning-authority
Amazon UK. (n.d.). Rubber flooring for gym. Amazon. [Accessed 03/05/23] Retrieved from https://www.amazon.co.uk/rubber-flooring-gym/s?k=rubber+flooring+for+gym
Powerhouse Fitness. (n.d.). Finance information. Powerhouse Fitness. [Accessed 03/05/23] Retrieved from https://www.powerhouse-fitness.co.uk/finance-information
Muscle Squad. (n.d.). How to maintain your home gym. Muscle Squad. [Accessed 03/05/23] Retrieved from https://musclesquad.com/blogs/fitness-equipment/how-to-maintain-your-home-gym
Ryan Jenkins is a professional gardener and has been working in the gardening industry for over 25 years. This has allowed Ryan to accumulate a vast wealth of gardening knowledge which he shares on the Sefton Meadows blog.