We all love a drink, and sometimes nothing beats relaxing in your back garden in your designed garden pub shed on sunny evenings so that everyone can adore your masterpiece. Embrace your creativity and bring your garden pub ideas to life today. So why wait? In this article, you will find the best garden pub ideas that you can craft towards turning your garden into the next social hub!
In this article, we will be checking out the following for your garden pub ideas:
Ideas for a garden shed pub.
You may be thinking, why would you want a garden shed pub? First of all, it allows the opportunity for a wide variety of ideas that you can bring to life. Plus, you can change and customise it to any of your preferences throughout the year. One day it could be Halloween themed with pumpkin-shaped beer kegs, and the next, it could be a swirly Santa's grotto for everyone to get jolly in.
Having a garden pub even eliminates the worry of being away from home, and with how much cheaper alcohol is to buy from the shop than in the pub, you would also be saving money, too.
The garden pub ideas we are about to grant you are cheap and easy to run options that will last throughout the year.
1.
Coffee shop shed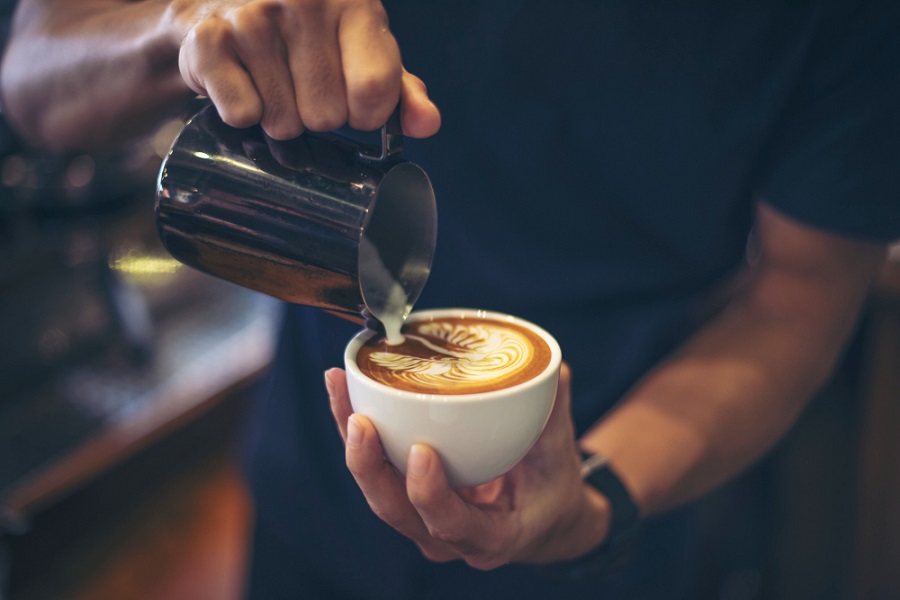 First off, your garden pub need not necessarily be entirely devoted to alcohol. By day, it could be a coffee shop shed instead. This will work wonders if you and other people you know are coffee lovers. Whatever coffee shop ideas you have in mind could easily compete against the competitors like Starbucks and Caffe Nero!
Customise the bar with your preferred coffee syrups, and it can even be a base of operations when working from home so you can be caffeine-powered throughout the day.
2.
Rustic shed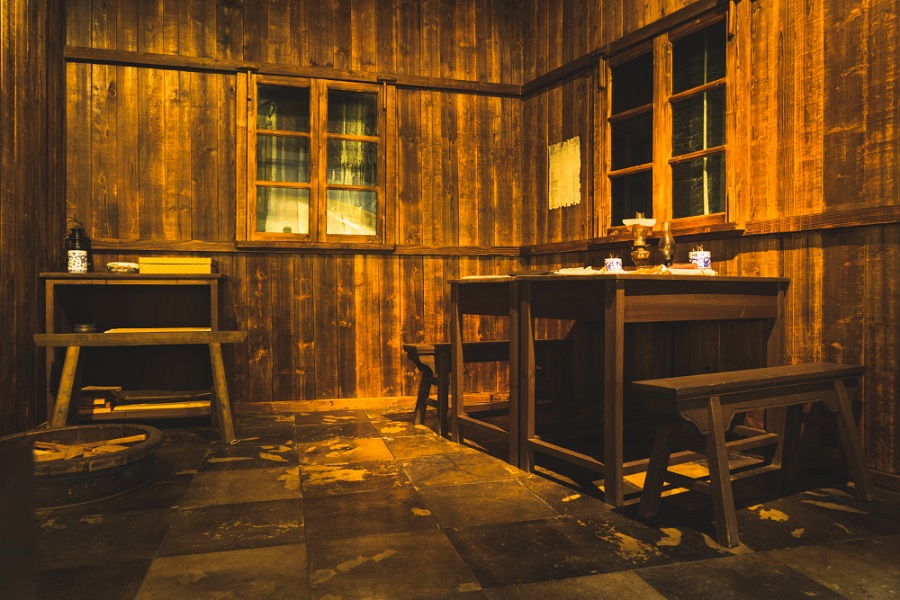 Another great garden pub idea is by going rustic. Rustic is a timeless design, and there are numerous ways that you can mix and match styles and designs with a range of materials. This idea would be particularly useful in the autumn and winter for keeping warm, and the cosy feel of wood and stone will make for the perfect rustic mood. Knowing how to insulate your pub shed will be useful here too.
Fancy going more old-fashioned? Throw in a jukebox, too, and bring a touch of the 80s to your rustic bar shed too!
Remember to accessorise your garden pub with our selection of our outdoor garden lighting that is sure to provoke plenty of interest.
3.
Gin bar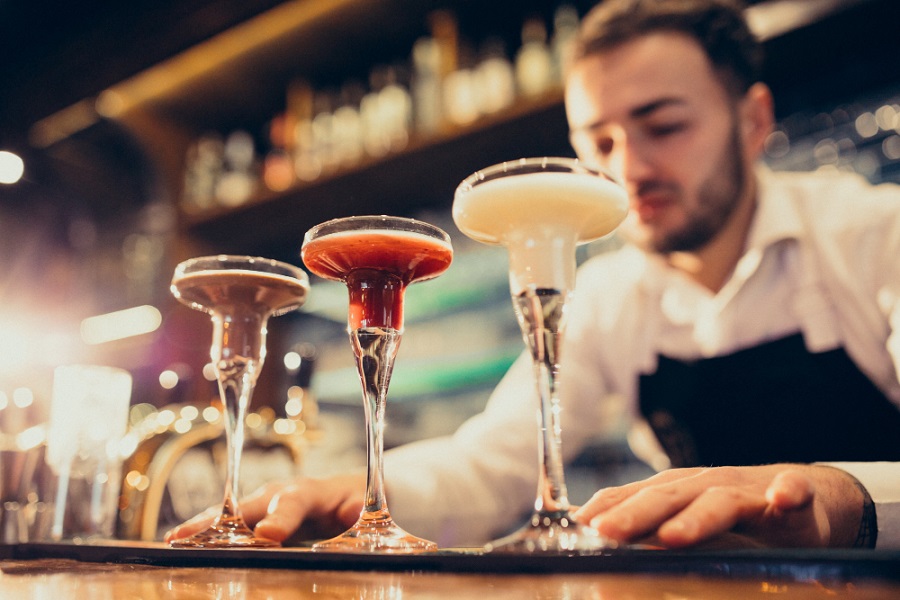 Mix your cocktails and bring together a gin bar etiquette to your garden pub. Bring confidence and classiness to your garden pub and stack together your cocktail ingredients to create your own alcoholic concoction alongside your freshly designed pub idea.
Plus, if you and your guests take photos, your garden pub will be a hoot on Instagram, and people will instantly be wondering if this is the next best cocktail bar since the Slug & Lettuce.
Don't forget to bring some colour and character to your gin bar. Add some flowers, vines, and animal prints to be more botanical. Alternatively, mix this style alongside your rustic bar so that it will be quirkier. Why not check out our fun quiz on iconic movie cocktails too for more fun with your fellow gin lovers?
4.
Sports bar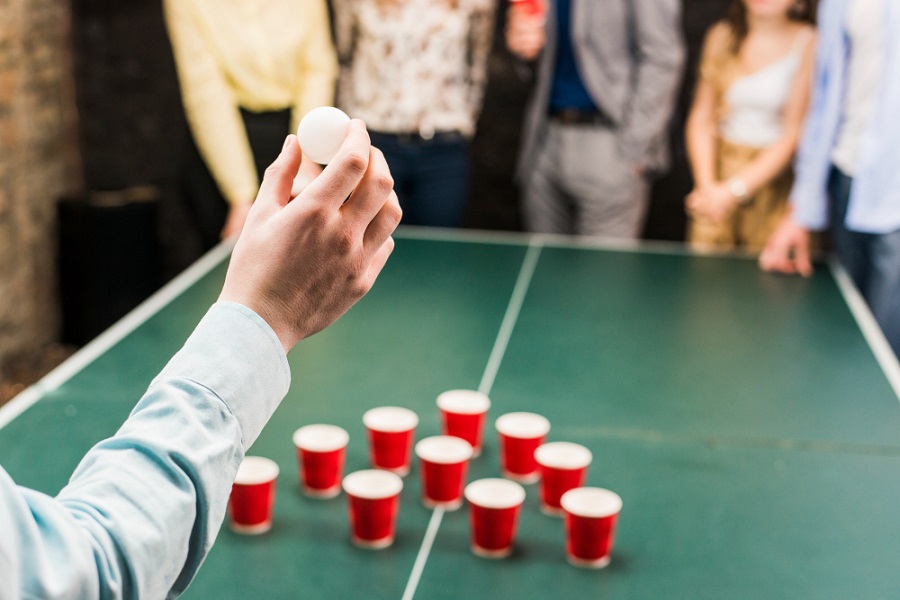 Everyone loves a sports game, whether it be football, rugby, or even a sports drinking game like beer pong! Turning your garden pub into a sports bar is a great idea if you are looking to up-the-ante and energy with the rest of your friends after your favourite team has won a game.
Of course, you will need the essentials, including a TV, sports bar snacks, plastic cups, and a pool table or table tennis to play your games on too. There will be endless fun with this garden pub idea. Therefore, you can make your sports bar more of your own by adding up merchandise you have collected over the years: hats, scarves, baseball gloves, you name it. Your sports bar is the new kid on the block.
Have you checked beforehand to see if you need planning permission for your beer garden? Find out now. What's stopping you from extending your garden pub ideas outside as well? Check out our vast range of garden table and chair sets for your guests to relax on in the summer.
5.
Party shed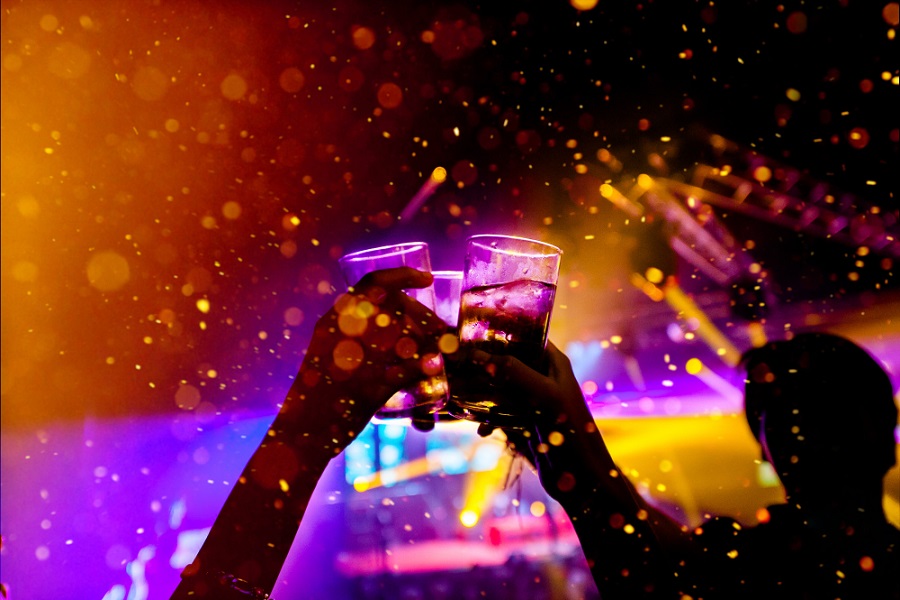 No need to go into town for a party because with a party shed, you can host it in your back garden instead. What a brilliant idea. You can be so loud and bombastic that your neighbours will not even mind because they will want to join in on the fun too!
Party until the sun comes up, and your guests will ditch the club and will return to your party bar shed every weekend.
For this, you need to be as wild as possible. You should include the following:
Disco ball
LED lights
Karaoke machine
Groovy clothing accessories e.g., cowboy hats, and floral decorations.
Furthermore, a party shed will also go great for special occasions such as birthdays and other celebrations!
6.
Tiki bar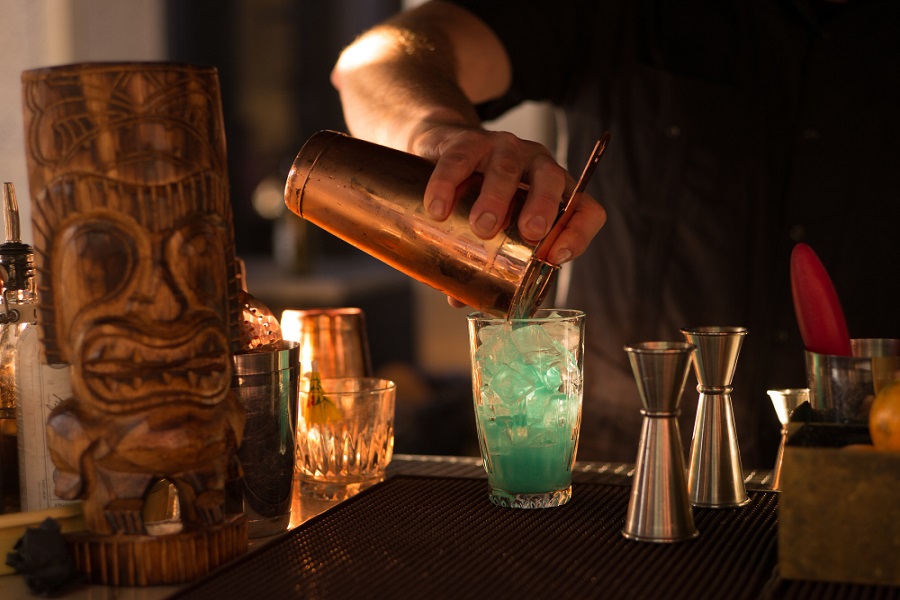 Our final garden pub idea that we bring to you is a glorious one – the tiki bar.
Bring a touch of the Caribbean to your garden pub shed and enjoy sunsets and Malibu in style. A tiki bar is brilliant to take full use of in the summer when temperatures are high, and so are the glasses that are raised <cha-ching!>
Sometimes nothing beats a bit of authentic wood alongside the funky tiki voodoo masks, maybe a fire pit, and luxury drinks that will feel like you and your guests are already in the Caribbean.
Find out ways on how to protect your shed
Additional features
Amongst all the possible options that you could choose from for your garden pub shed, there are a couple of items that should be essential, regardless of which direction you choose to go.
Jazzy signs: you want to make your garden shed pub as personalised as possible to add your own signature to it. In whichever direction you choose to go for your garden shed, having personalised signs will give it a more fitting theme, especially if you can come up with a creative name for your bar too.
Lighting: You want to be able to use your garden pub shed throughout the year, and using effective lighting will keep your guests hanging around in the evening, and it will be better than having to use candles or lanterns (although lanterns would definitely give it a Ye Olde Inn aesthetic). Adding LED lighting will make your garden pub more visually appealing on the eyes, especially when it is the winter or enjoying a glowing sunset in the summer. Furthermore, LED lighting is available in numerous shapes and colours.
TV or radio: You will also need some visual entertainment for your guests too. After all, whilst the sound of hubbub and chatter is good, having a programme or bit of music on in the background certainly won't hurt, and will help to keep your guests entertained.
Carpets: Adding carpets, rugs, or astroturf will help make your garden pub shed more colourful and cosy, and will bring more character than a standard shed floor. Choose a suitable rug or carpet that will suit your chosen pub etiquette, such as if you choose rustic, you can add a golden brown carpet or animal-style rug to make it seem like your guests have arrived in an old western film.
Check out the video below to see just how popular garden pub ideas have become and why they are so award winning!
Multiple Garden Pub Ideas Galore
You must be gobsmacked by the number of ideas in this article and may be struggling for choice over which option to pick as your garden pub. But that's okay because you can look over the information laid out before you to get a clearer idea! Regardless of your choice, you should always ensure your shed remains safe and secure during your social events.
Are you up to date with your shed DIY? Here's some need-to-know facts.
FAQs
What is the best wood for building a garden shed bar with?
Oak is your best bet for building your garden shed pub or bar with since it is strong, long-lasting and is resistant to wrapping, as well as it being an easy material to find. Oak is also used a lot for bar top finishes, and can be found in numerous colours including pale-honey, a classic dark brown tone, or golden brown, all of which will add a new mood to your garden shed pub.
What can I put in my garden pub?
You can add as many features into your garden pub as you like to help give it a distinctive edge whilst leaving your personal mark on it too. From witty bar signs, foot rests, drinks on top, games such as a dart board or stack of cards, and an ice bucket, there is plenty to choose from.
What is Britain's best pub shed of the year?
Last year's competition winner for the Shed of the Year 2022 was Kelly Haworth's "The Potting Shed."
What is a good size for a garden pub shed?
Making the pub shed at least 3m x 3m will allow for plenty of space to give your guests room to drink, play games, or watch the sport. Additionally, the bar area should be at least 24 inches wide so that there is enough space to make drinks, as well as 3 foot of space per barstool, depending on how many people you wish to sit at your garden bar.
Sources
Drew, J. (2022). Wood Shed Plans: Step-by-Step Success. Dengarden. Retrieved 24th March, 2023, from: https://dengarden.com/landscaping/wood-shed-plans-step-by-step-success
Bar Signs UK. (n.d.). How to Insulate Your Pub Shed. Bar Signs UK. [Accessed 03/05/23] Retrieved from: https://barsigns.uk/blogs/news/how-to-insulate-your-pub-shed
John Gaunt & Partners. (n.d.). Beer Gardens. John Gaunt & Partners. [Accessed 03/05/23] Retrieved from: https://www.john-gaunt.co.uk/beer-gardens#:~:text=You%20don't%20necessarily%20need,required%20to%20get%20planning%20permission.
Ryan Jenkins is a professional gardener and has been working in the gardening industry for over 25 years. This has allowed Ryan to accumulate a vast wealth of gardening knowledge which he shares on the Sefton Meadows blog.