Although British weather certainly has its ups and downs, the lockdown has taught many of us that spending time outdoors is precious – no matter the weather. Unfortunately, however, spending time outdoors is easier said than done, and most of us don't have the proper protection to do so all year round.
Last year, 3.7 million U.K. adults said they don't take precautions to protect themselves in the sun[i]
, and many of us have no desire to be outside if it isn't sunny. So to help you find some relief from the heat come summer and allow you to spend more time outdoors even when the sun is nowhere to be seen, here are our favourite garden shade ideas that will protect you come rain or shine.
Why Is Shade Important In A Garden?
Spending time outdoors is one of the most beneficial things we can do. Even sitting in your garden has been proven to reduce stress, aid relaxation, lower blood pressure and improve mental health.[ii] However, it's vital that we protect our skin no matter what we do outside. The UV rays that the sun produces can have a detrimental effect on our skin, causing blistering sunburns that may lead to melanoma, one of the most severe forms of skin cancer. Having shade in your garden will guarantee that you and your family and friends are consistently protected from the sun and all the other kinds of weather that British summers have been known to throw at us! Having garden shade also means you can take your activities outside and reap all the benefits without having to lift a finger. Whether you move your home office into the garden or invite your friends round for some dinner al fresco, adding garden shade will open you up to a world of possibilities!
The Perfect Garden Shade Ideas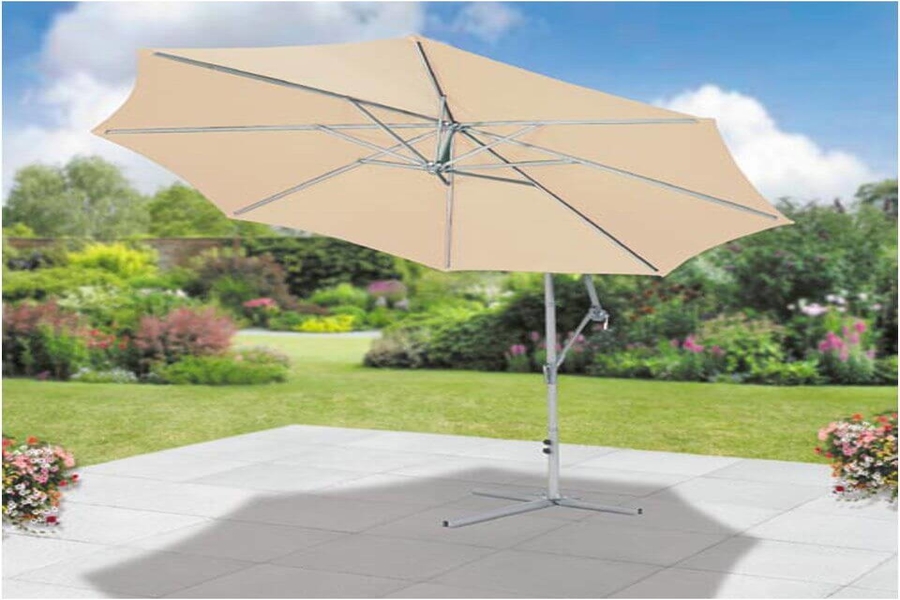 Follow The Sun With A Parasol
A parasol is a perfect solution for those of you with limited storage or garden space. Compact and lightweight, these large umbrellas will slot perfectly into the middle of outdoor tables or into a base to provide cover across a wide area. Many parasols can also be tilted, allowing full continued protection throughout the day. For example, a parasol is ideal in the centre of a table during a summer evening dinner outdoors or will fit perfectly onto a large patio where awnings or shade sails can't quite reach. For a more permanent fixture, you could try a solid parasol, which you can fix to the ground to protect it from strong winds.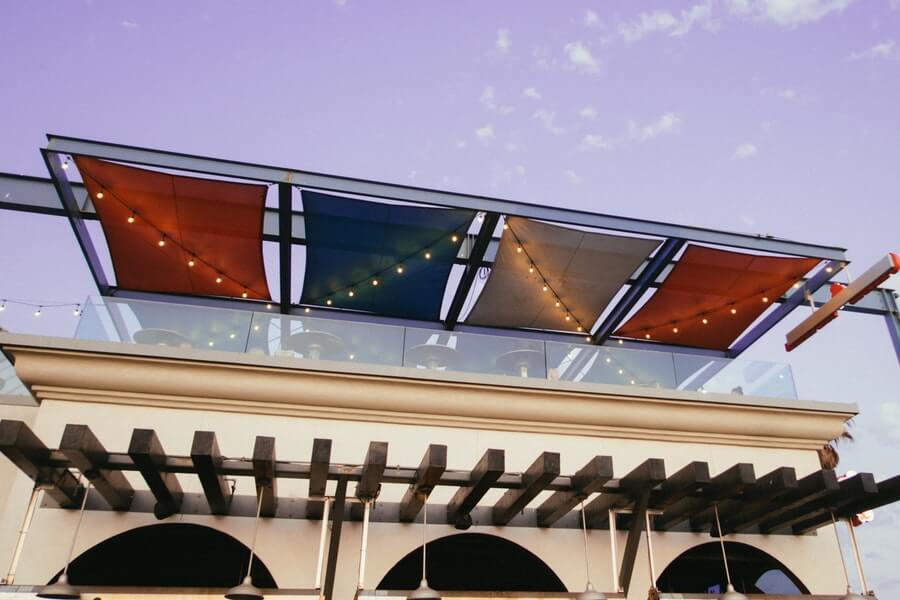 Fly Some Shade Sails
A more modern form of cover, shade sails are perfect for almost any garden. Available in bright, fun colours or cooler, more stylish hues, a shade sail can be contemporary or classy. Since they are originally from Australia, these coverings are guaranteed to keep you safe and cool in the sun; however, the breathable fabric is available in a waterproof version to keep up with the British weather. This means they will be able to protect you throughout the year, though more extreme weather, such as heavy wind or rain, may damage a shade sail, so make sure to take appropriate precautions. For full coverage and an interesting focal point in your garden, you can layer different sails in a range of colours – this can create a striking design, especially when the sun shines through them!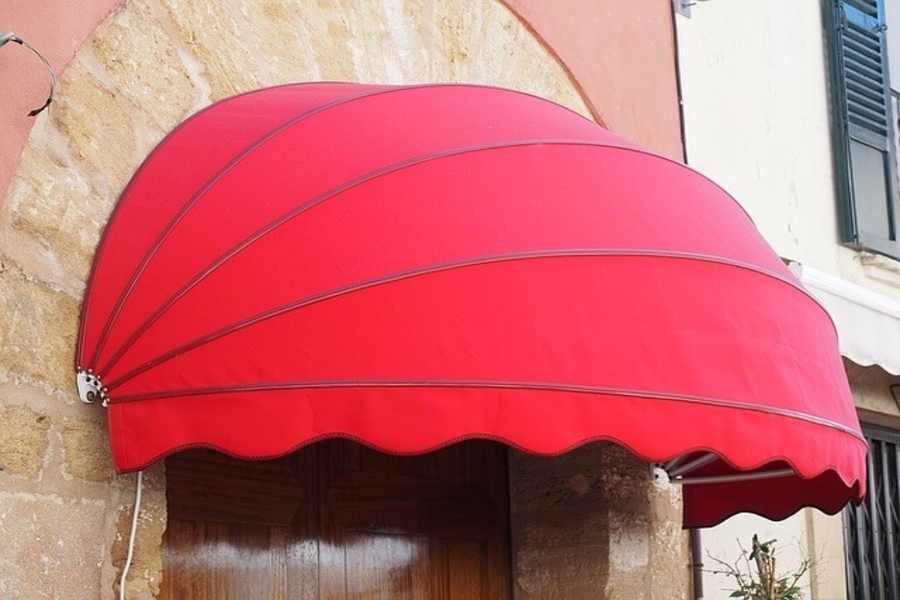 Attach An Awning
Awnings are a great shade option for those who spend most of their sunny days out on the patio since they generally require fixing to the house. You can get awnings that will cover a range of different areas in a variety of colours, allowing this garden shade to help set the atmosphere of your outdoor gathering. Usually, you have to unwind awnings when their shade is required, but this is done easily using a handle or an electric remote. Not only do awnings protect you from the sun, but they also shade the rooms of your home, keeping your furniture cool and reducing the chances of it fading in the sun.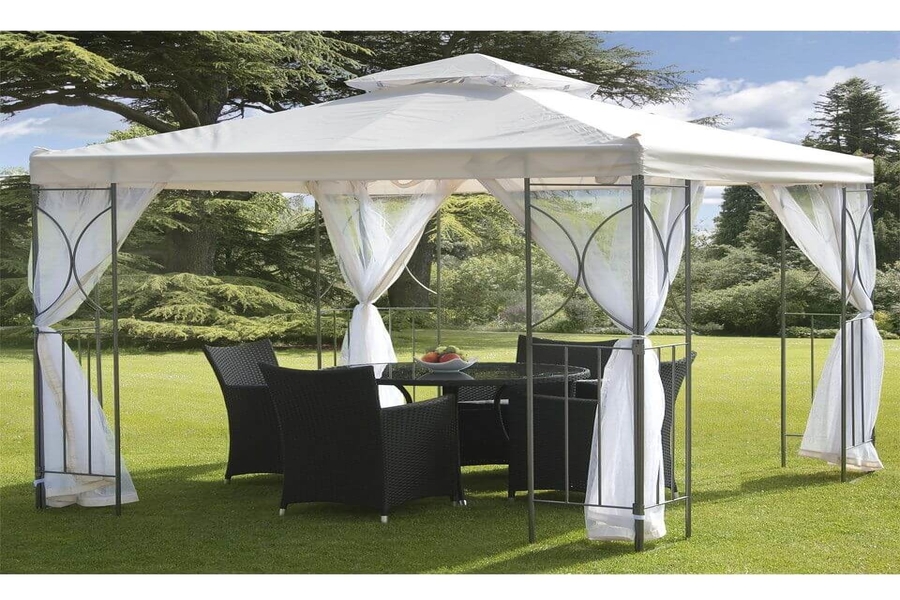 Put Up A Gazebo
Available in a range of sizes and perfect for any event, a classic gazebo will provide enough room for all your summer needs. You can keep this shade option up all summer long, allowing you to host a variety of parties, events, social affairs and meals. Most gazebos offer enough cover to fit all your garden furniture, too – whether this is a few chairs or a whole dining set. On top of this, you can also add sidewalls to a gazebo for more protection against cold winds and bad weather like one of our steel gazebos with sides.
If a full-scale gazebo isn't really your style, you could try a gazebo swing. You'll still get the full coverage of a gazebo, but on a smaller scale and with a built-in set for you and your family to enjoy some quality time together in the sun.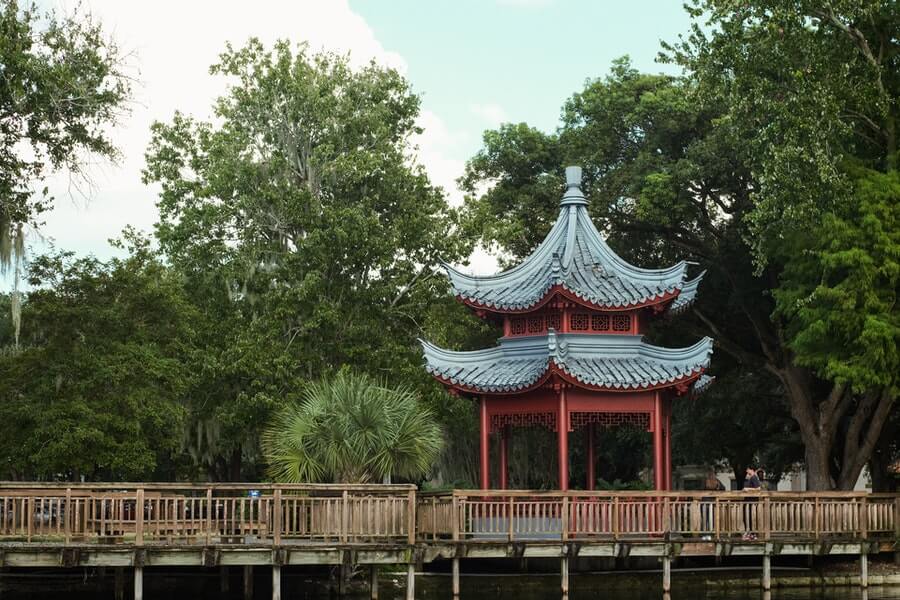 Be Inspired With A South Asian Pagoda
Although pagodas may look similar to gazebos, their history sets them apart. In many parts of Asia, including China, Japan and Korea, they built humongous pagodas in celebration of their religious leaders[iii]. In recent years, mini versions of these amazing architectural structures have popped up in many British gardens, the intricate designs and stacked structure creating a beautiful focal point. Not only are they nice to look at, but pagodas also offer a wide area of shade and, with their square footprint, make them the perfect place to gather friends and family together safely. Unlike gazebos, pagodas don't have the option to add sides, meaning that protection may not be as strong when the sun sets or rises and in colder weather.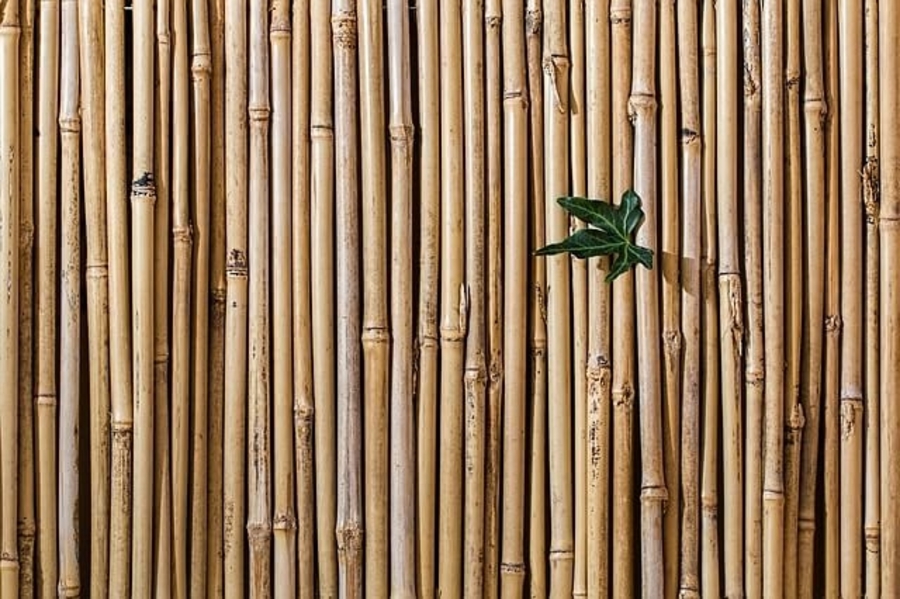 Add Some Decorative Screens
Garden screening is perfect for a small garden since it can help with compartmentalisation (which helps your garden seem bigger) and doesn't take up too much room. However, decorative screens will only provide horizontal shading, leaving you open to overhead rays. You can get a garden screening in rolls or physical screens, and they're available in a range of different patterns and colours that will suit any garden style. Decorative screens can also be attached to balconies or fences. Although their protection from the sun isn't 100%, decorative garden screenings certainly lend your outdoor space a more aesthetic touch and provide you with extra privacy.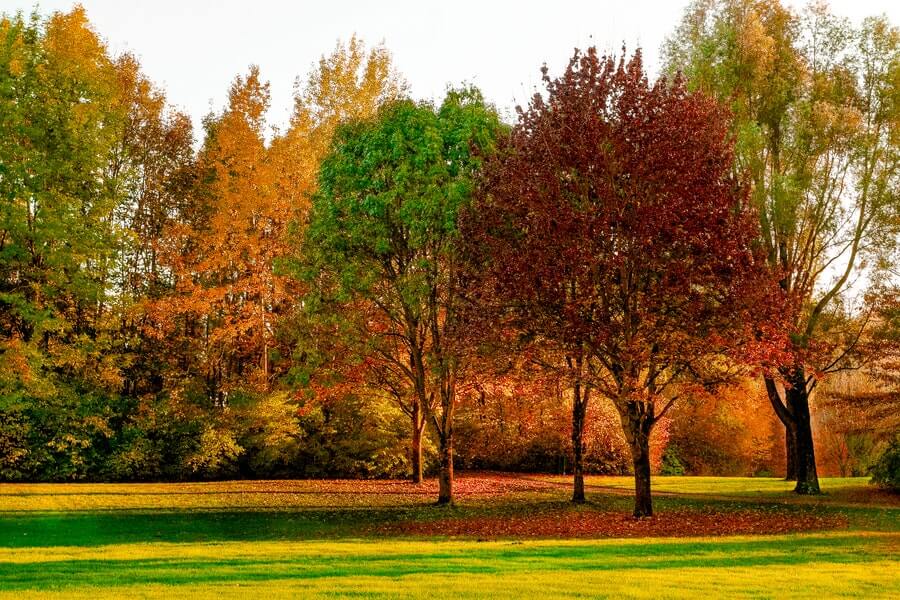 Use Nature As Your Shade
The most natural (and arguably beautiful) of our garden shade ideas, planting some trees in the most optimum spot of your garden will provide you with aesthetic cover all summer long. Also, using trees for shade will help the environment, so the more you plant, the better! Obviously, you won't be able to move your trees once planted, so make sure you sow the seeds in the best place for complete sun protection. The only downside, of course, is that you will have to wait for your trees to grow, but the result will be worth it! However, if you want to speed up the process, you can opt for some fast-growing seeds. Trees like silver birch, common beech and hazel will all grow in around four years. Finally, to complete the picturesque image and make your new shade covering the best place for all your hangouts, add a hammock between your tree trunks or place some sun loungers in their shadow for maximum protection.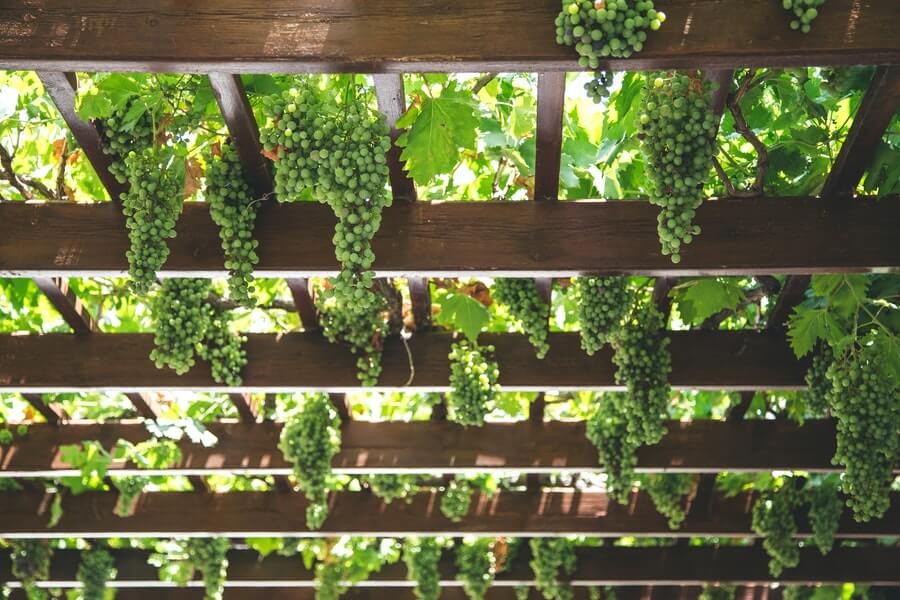 Flex Your Green Fingers With A Pergola
Ideal for a corner or small area of the garden, a pergola is similar in structure to a gazebo. There is room beneath the structure for gatherings of family and friends and are found in many gardens across Britain. Pergolas come in different sizes, ranging from just enough to cover a small hot tub to large enough to shade an entire pathway. However, pergolas do not have a fixed roof, only slats across the top. This means that they do not provide complete coverage from the sun, so people tend to use them only for a small area of their garden.
Nevertheless, many avid gardeners opt to add climbers to their pergola. Although this isn't certain to add complete shade, adding climbing plants to the structure will certainly improve the protection from the sun and add a pretty aesthetic to your garden. Some crawlers that look beautiful on a pergola include honeysuckle, clematis and wisteria.
How Do I Make Shade In My Garden?
Creating shade in the garden is surprisingly easy – there are so many garden shade ideas that will cover you and your family all year round! Whether you opt for a parasol for direct coverage all day or a gazebo that will accommodate a range of gatherings and events all year round, there's just no reason for you not to enjoy your garden, even more this year!
How do you create shade in your garden? Let us know in the comments below!
Sources
---
[i] https://news.cancerresearchuk.org/2020/07/22/uk-public-urged-to-take-care-this-summer-as-around-40-spending-more-time-in-the-sun-since-covid-19/
[ii]https://patient.info/news-and-features/why-spending-time-outdoors-can-improve-your-health
[iii] https://www.britannica.com/technology/pagoda
Ryan Jenkins is a professional gardener and has been working in the gardening industry for over 25 years. This has allowed Ryan to accumulate a vast wealth of gardening knowledge which he shares on the Sefton Meadows blog.