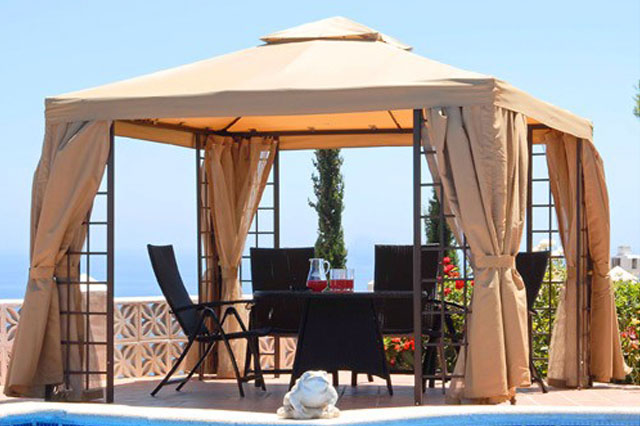 A
gazebo
in summer is a great addition to the garden. It looks beautiful, it keeps you cool on an extra hot day and it helps those of us with fair skin avoid days of applying after-sun and staying perfectly still. However, as many will know, a gazebo canopy doesn't always last as long as the gazebo. Are we expected to purchase a whole new gazebo, simply because the canopy has perished? That's just unreasonable. So, how can we solve this problem without buying a completely new gazebo? If you read the title of this post, you probably know where I'm going with this . . .
replacement canopies
are coming into existence all the time for issues just like this, and Gardens & Homes Direct have them in spades. The biggest benefit of the replacement canopies is that in a lot of cases, they are still available even if the corresponding gazebo has been discontinued. The most popular example of this is the
2.5m Steel Wall Gazebo Canopy
. After we stopped selling this gazebo, we continue to supply the canopy, preventing anyone from being stuck with a frame and no shelter.
Vital message of the day!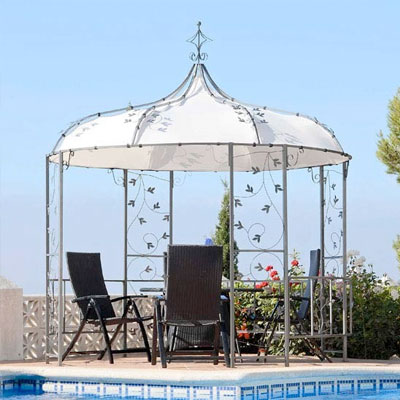 Our latest replacement canopy will be coming into stock in August 2015 and is for our late
Samarkand gazebo
. If you've recently had any problems with your Samarkand canopy, it would be too big a shame to have to replace the whole gazebo. We are the only shop that will have these canopies in stock. Don't miss out! We'd love to hear your thoughts on these replacement canopies or any you may have had in the past. Tell us your stories below! If you're in need of a canopy that we don't currently sell separately, please comment or get in touch at
0800 157 7264
and we'll see what we can do about it!