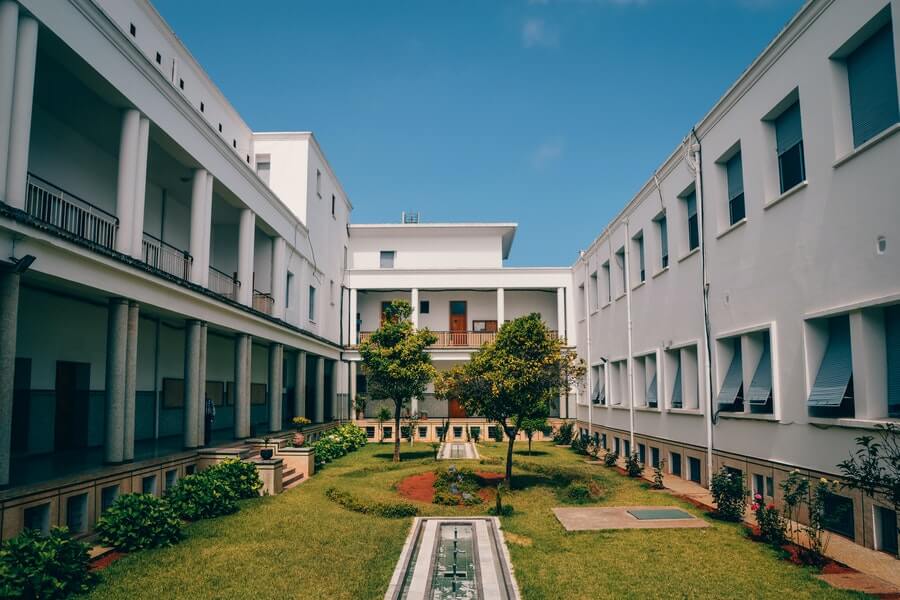 Living in the city has many benefits to our lives – after all, everything is on our doorstep. But, particularly in the aftermath of the pandemic, the lack of gardens and outdoor recreational areas has emerged at the forefront of many city dwellers' minds. Luckily, though, living in an urban area doesn't mean that you have to miss out on all the benefits gardening can provide. Starting an urban garden is easy no matter what kind of property you live in, and the act of urban gardening has been proven to benefit the environment, improve our welfare, boost food security and contribute to society's wellbeing[i]. So, here are our favourite urban garden ideas to help you get started.
What Is An Urban Garden?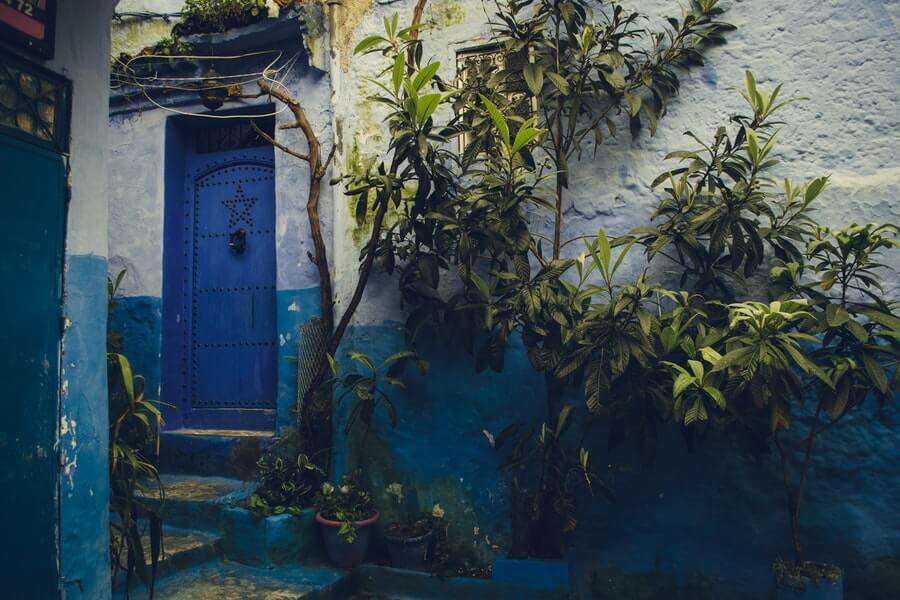 An urban garden is simply a garden set up in a small or specific environment that is dominantly urbanised, like towns and cities. A perfect example of urban gardening is an allotment, a plot of land where one or several people grow fruit, vegetables and flowers.
However, you can set up an urban garden anywhere, and the act of urban gardening means anyone, no matter the size of their home, can reap the benefits horticulture can bring. You can start your very own urban garden with whatever little room you have, including on balconies, rooftops, windowsills or in window boxes, containers and if you're lucky enough, an actual garden capacity. So, no matter the available space, let the fun of urban gardening bring some wonder into your urban home!
Urban Garden Ideas To Make You Forget You're In The City
Consider Your Layout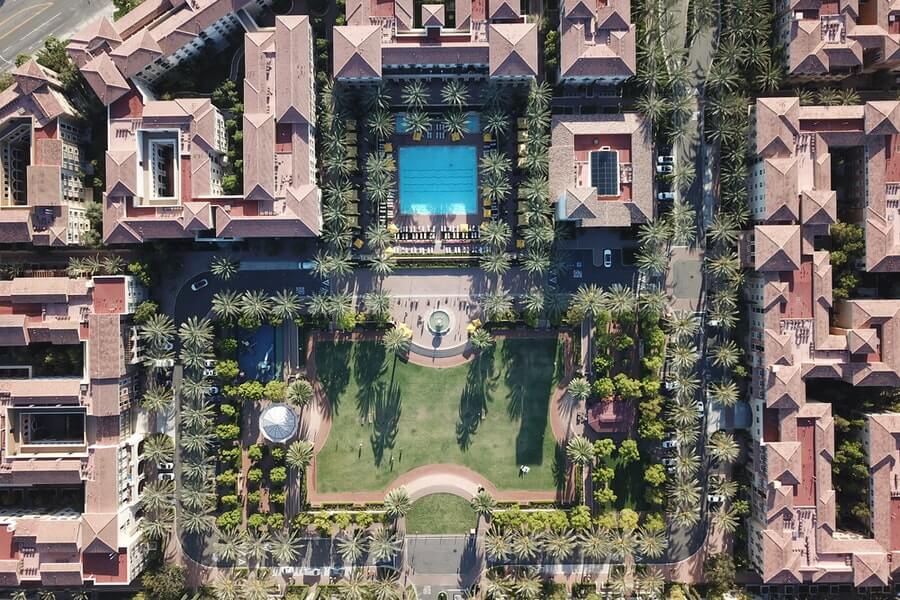 Since urban gardens are usually significantly smaller than regular gardens, considering your layout can help you maximise space and plan ahead for your plantings. Often, urban gardens are plagued with limited storage space and access, so think about how you could maximise your garden to make it efficient as well as beautiful. For example, if a lawn isn't adding anything to your garden, don't be afraid to remove it altogether. Instead, you could plant a pretty patch of wildflowers or a patio area for entertaining. So, consider how you want to use your garden and plan out your layout before making any huge commitments.
low on space? Why not look at our compact mosaic bistro sets.
Give Yourself Some Privacy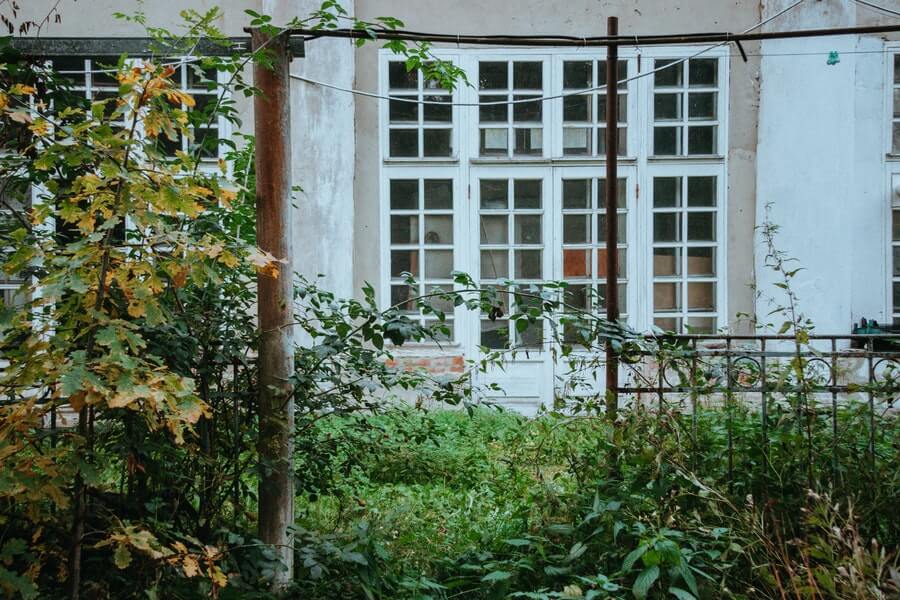 Your garden is the place you go when you need to relax, but it's hard to switch off when passers-by are gawking through the fence. And, if that's not bad enough, you're also likely open to nosy neighbours and roads bustling with noisy traffic. So, flex your green fingers and create some privacy in your garden. Planting climbers, small trees and bamboo species will provide plenty of privacy for relaxing and entertaining, plus bring nature into the urban environment and add a focal point to your garden. Also, fencing, brick walls, trellises and pergolas are valuable ways to increase privacy.
Some great urban garden plants for privacy in the garden are:
Bamboo
Skip laurel
Thuja trees
Privet
Boxwood
Holly
Hicks yew
Euonymus
Lilac
Cypress
Hydrangea
Juniper[ii] We'll talk more about some of the best plants for an urban garden later!
Take Advantage of The Shelter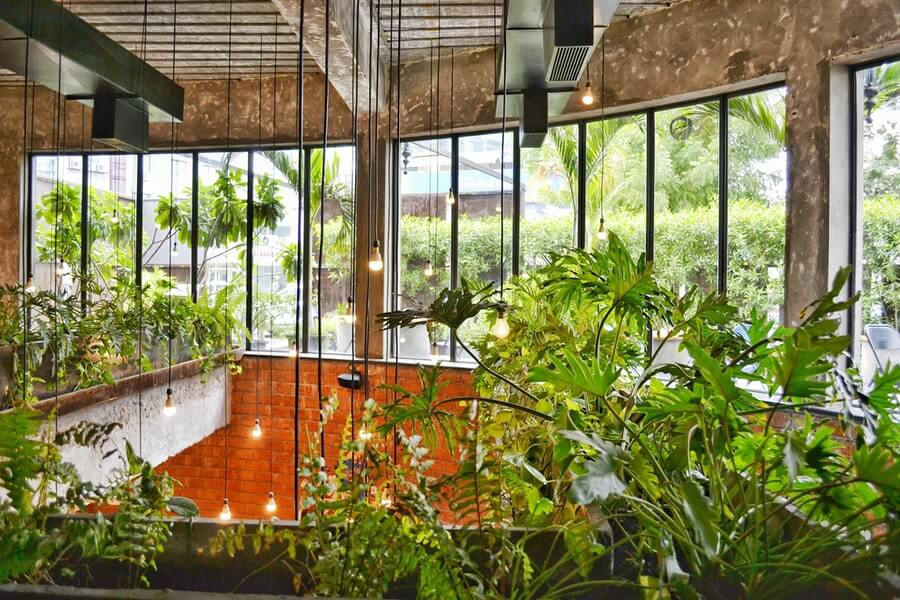 Urban gardens may be small, but their size and placement provide plenty of shelter and warmth. So take advantage of these conditions with some exotic plants that urban gardens can host even better than large countryside spaces. On top of this, remember to consider how much sun your garden will get with this shelter. Many plants can thrive in full shade, so make sure to plant a range of different textures, colours and foliage to bring your urban garden to life.
Beautiful urban garden plants that love the shade include:
Winter aconites
Bellflowers
Snowdrops
Siberian bugloss
Cranesbill geraniums
False goatsbeard[iii]
And, when your garden is in full bloom, all that warmth and shelter will make the perfect place for entertaining, rain or shine. To save much-needed space in an urban garden, add some small garden furniture sets and transport your friends and family into the countryside without crowding your carefully cultivated space.
Brighten Up Shaded Areas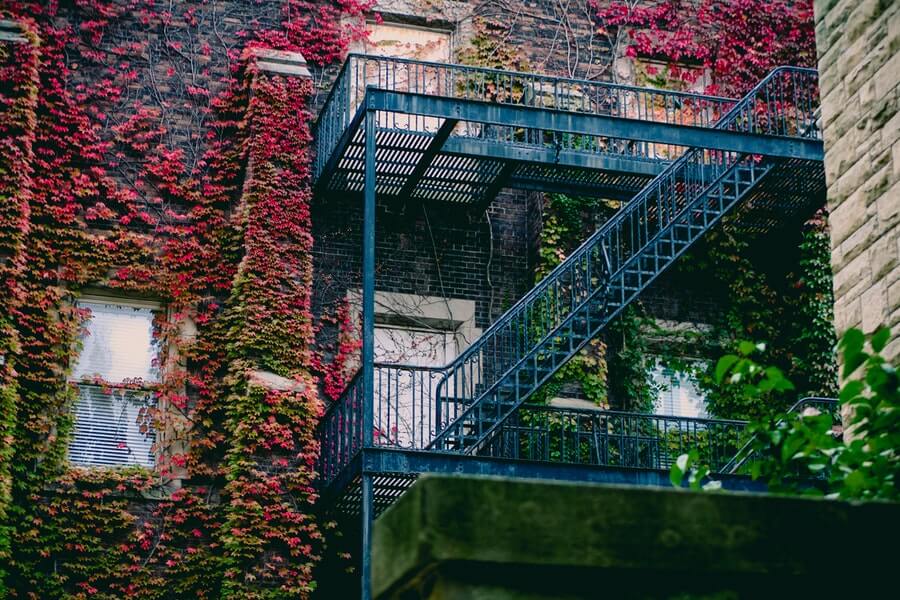 High walls and buildings can often impede on an urban garden, making it feel closed in and metropolitan. So lighten the shade by incorporating these humdrum backgrounds into your garden décor! Plant some climbing plants to add some much-needed colour to the area and grow plenty of shade-loving plants that thrive in challenging conditions. Also, you can show off your imagination and D.I.Y skills by brightening up those towering walls and shaded areas with some bright shades of paints, light-coloured paving or attractive tiles for a layer of texture.
Add Raised Flower Beds…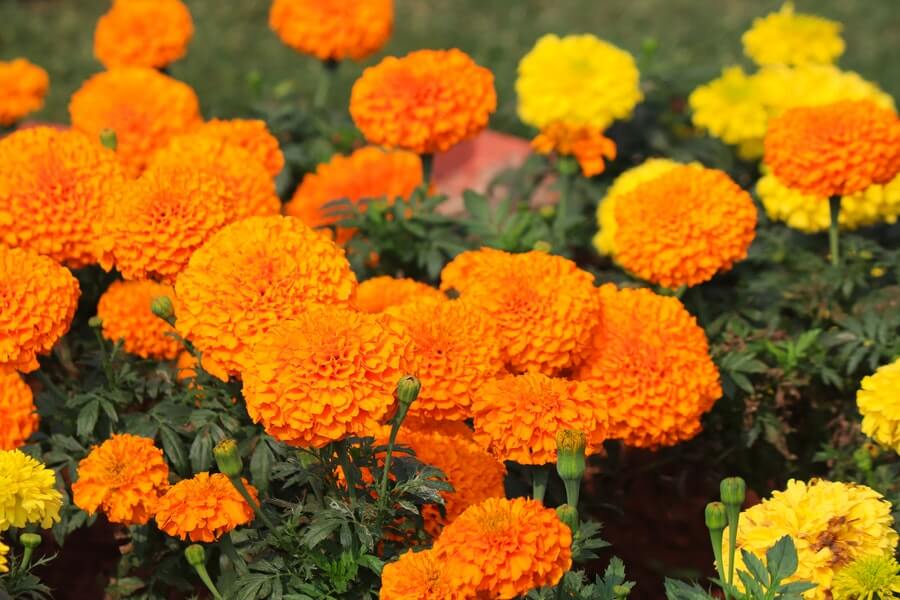 City gardens often have very little, if any, soil. However, your planting opportunities won't be scarce with the addition of raised flower beds. Raised garden beds are perfect for an urban garden because they are space-saving, add interest, give you space to plant more exciting seeds, and can add a layer of privacy to parts of your garden. So, pull up some of those ghastly paving slabs and replace them with raised beds for the opportunity to grow even more plants that are unlikely to do well in the bare soil. You can build your own raised beds from scratch if you'd like to take on a fresh new project in the garden, or there are plenty of kits that will help guide you through the process.
…Or Switch Out Flower Beds All Together!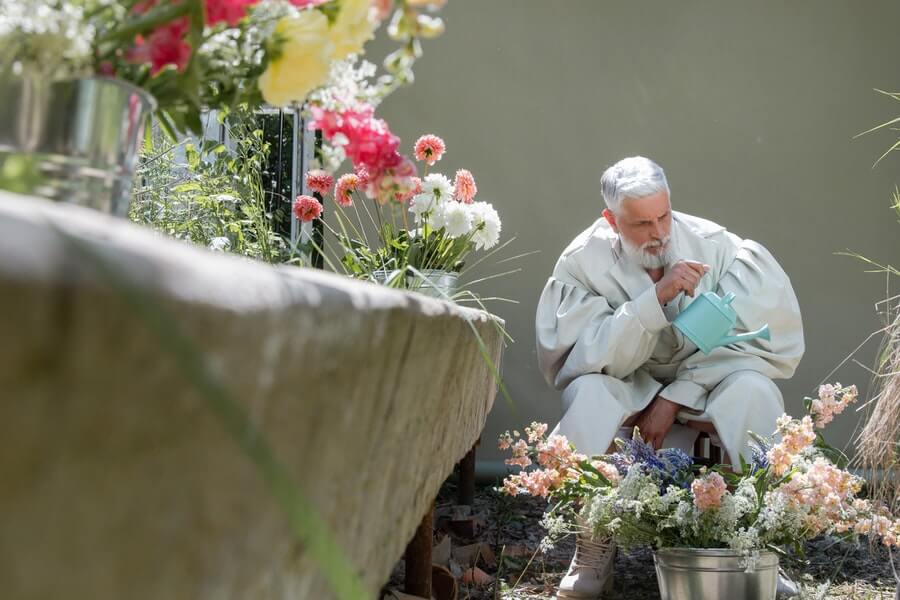 If flower beds aren't really your thing (or you just don't have enough room), an urban garden allows you to get rid of them all together! Container gardening is the perfect urban gardening alternative if you don't have a lot of space and soil, or if the ground you do have isn't suitable for plant growth. And container gardening means you can start an urban garden anywhere! Whether it's a small windowsill of your flat or the balcony of your apartment, you can create a container garden wherever you can fit one.
Gather different sized pots together, incorporating different heights, textures and designs for plenty of depth. Luckily, most plants and crops will thrive in containers so that you can grow all your favourites without even a flower bed.
Some of the best plants for a container garden include:
Euonymus
Fountain grass
Hosta
Hebe
Cornus
Agapanthus
Heuchera[iv]
Extend Your Space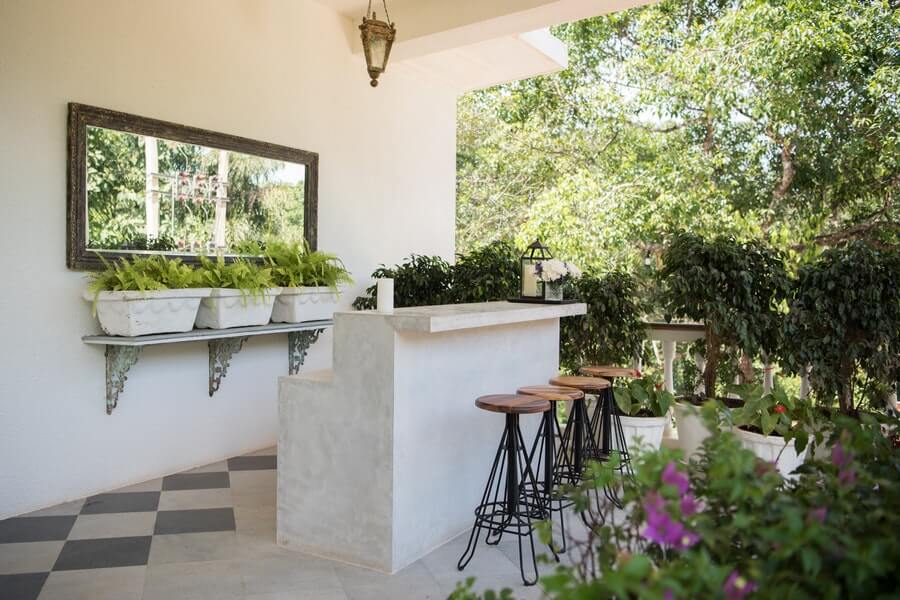 Finding ways to extend your garden and make the space look bigger can open it up, making it lighter and less limiting. And, since urban gardens tend to be smaller, extending the area can work wonders. There are plenty of ways to make your garden look bigger, but some of our favourites that look fantastic in an urban garden are:
Work On The Layout: Focus on including clean lines and symmetry in your layout to create the illusion of extra room.
Try Zoning: Garden zoning involves creating clear areas, or 'zones', in your garden for every activity that you do in there. Separating these zones with plants, screens or contrasts helps create the illusion of a bigger garden since each part is being used.
Add A Mirror: It may sound odd, but a mirror can trick the eye into believing a space is larger than it actually is. So subtly slip a mirror against a wall or fence in your garden design and surround it with foliage and climbing plants to properly incorporate it into the space.
Group Plant Pots: Even if you've managed to squeeze usable flowerbeds into your urban garden, plant pots will never not fit in. And they can go anywhere, from walls and window sills to tables and seats, so make the most of all your space by adding plenty of different plants and pots.
Consider Adding A Greenhouse: Even a small lean-to structure that makes the most of wall space will expand your gardening horizons and give you room elsewhere to add different plants or focal points.
The Best Urban Garden Plants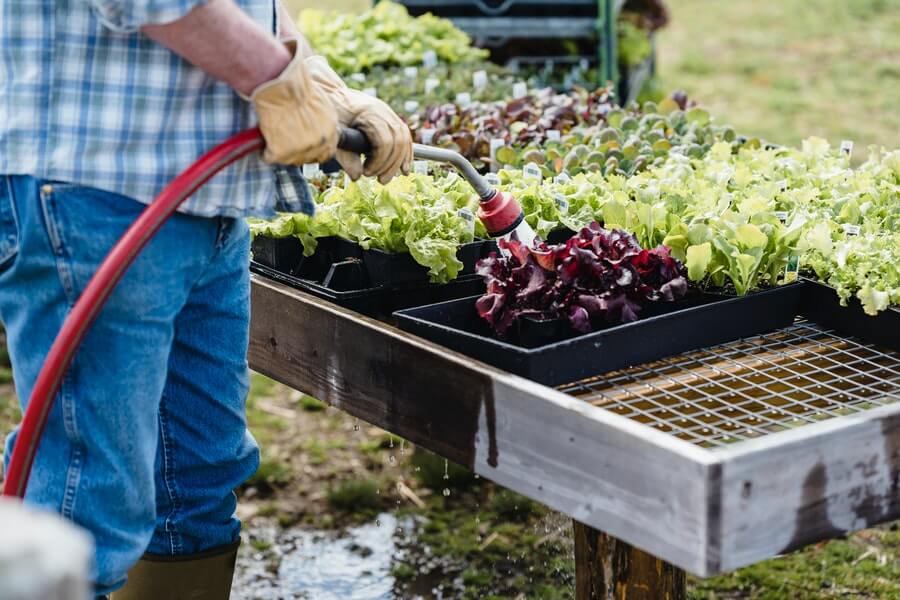 Growing plants in an urban garden may sound almost impossible, but with a bit of knowledge, dedication and the right tools, you can be the proud owner of a garden to make your whole neighbourhood jealous. Although an urban garden will have to blossom under different conditions to others, there are still plenty of fruits, vegetables and flowers that will thrive in the environment with a bit of time and care. Here are some of our favourite urban garden plants that you should try, however you choose to grow them:
Lettuce
Radishes
Beets
Rainbow chard
Zucchini
Raspberries
Compact strawberries
Cordon pear trees
Stepover apple trees
Tree ferns
Jasmine
Hydrangeas
Dahlias
Topiary
Geraniums[v]
Starting Your Own Urban Garden
Living in the city doesn't have to limit your opportunities. With an urban garden, you can grow beautiful flowers and fresh food all year round, plus have a delightful space to entertain guests no matter the season. So get started planning your layout and choosing your favourite plants today, and that urban garden will be yours in no time!
Do you run a thriving urban garden? Do you have any urban garden ideas of your own? Let us know your tips in the comments below!
[i] https://www.conserve-energy-future.com/urban-gardening-importance-ideas.php
[ii] https://www.bobvila.com/slideshow/the-15-best-plants-to-grow-for-backyard-privacy-50057
[iii] https://www.gardenersworld.com/plants/the-best-shade-loving-plants/
[iv] https://www.gardenersworld.com/plants/top-10-plants-for-containers/
[v] https://www.gardenersworld.com/plants/plants-for-urban-gardens/
Ryan Jenkins is a professional gardener and has been working in the gardening industry for over 25 years. This has allowed Ryan to accumulate a vast wealth of gardening knowledge which he shares on the Sefton Meadows blog.