Botanical gardens have a rich history in the UK and have massively grown in popularity over the past decade. Having initially been popularised by the Victorians who had a love affair with all things exotic, botanical gardens and conservatories are seeing a comeback in modern times as people are wanting to spend more time outside amongst nature.
We can see a rise in people searching for botanical gardens on Google here…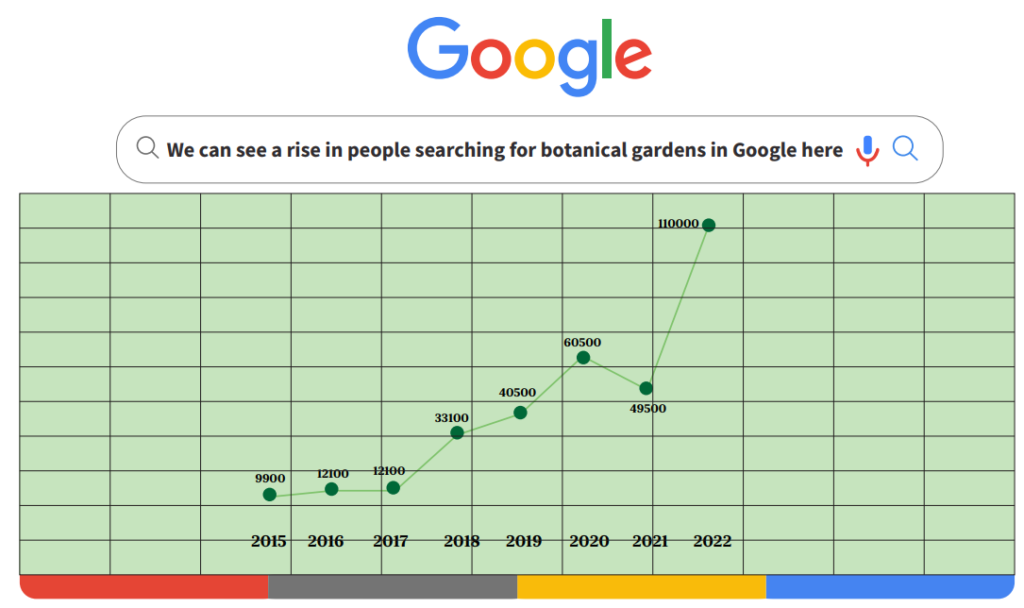 But which botanical gardens are the best to visit? We decided to find out.
The South East has the most botanical gardens
The South East of England is home to the most botanical gardens, boasting 11 in total. This is closely followed by the South West and East Midlands.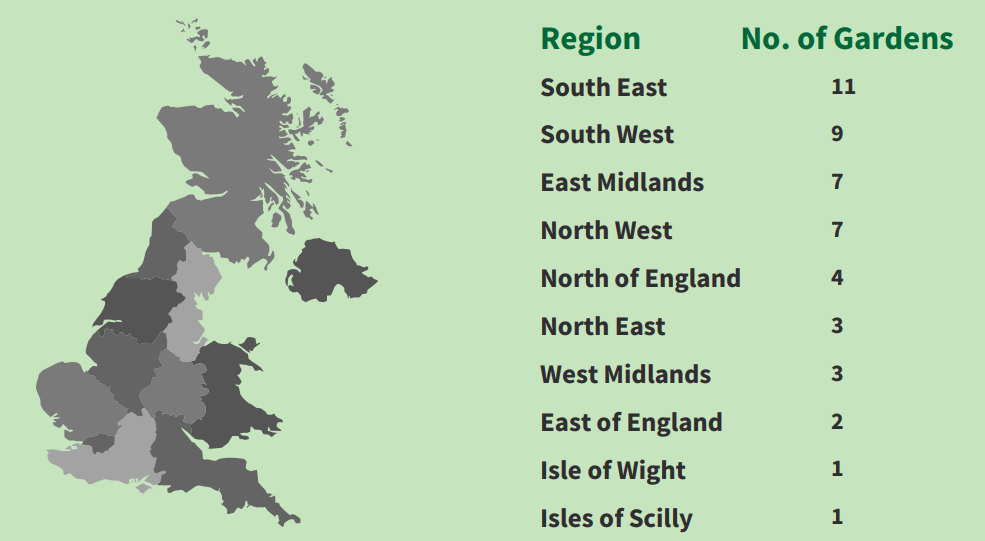 But these are the botanical gardens that everyone is visiting…
Based on search volumes, these are the top 20 most popular botanical gardens in the UK.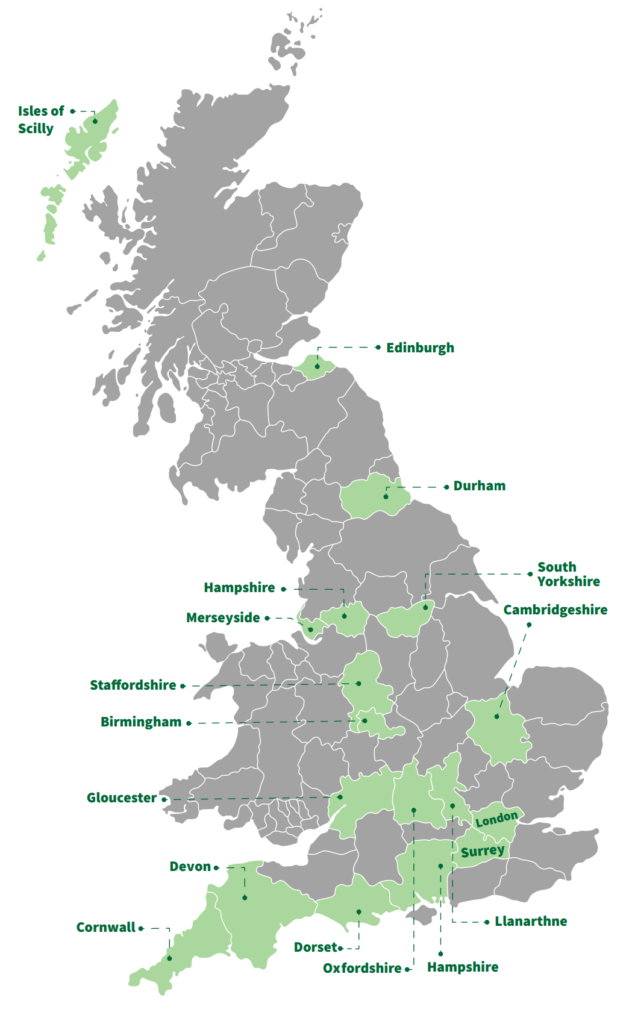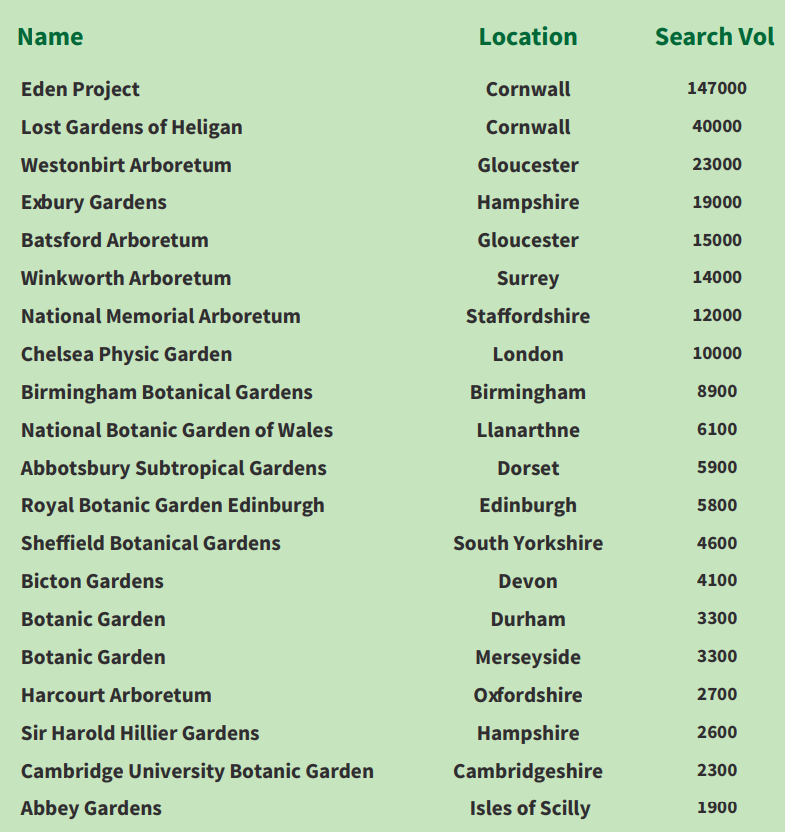 The top 5 botanical gardens
Both of the top 2 botanical gardens are located in Cornwall, a nod to the natural beauty of the location. Unsurprisingly, The Eden Project comes in 1st place.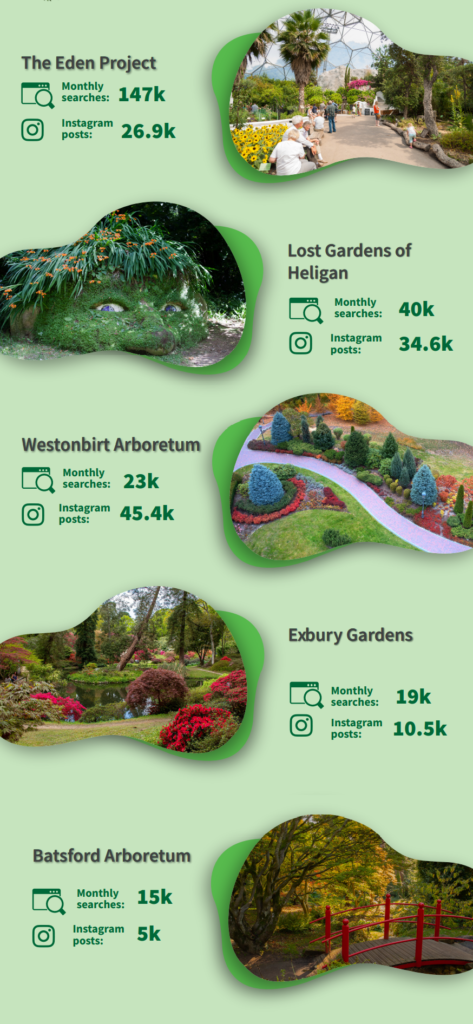 Sources
Instagram
Ahrefs
https://en.wikipedia.org/wiki/List_of_botanical_gardens_in_the_United_Kingdom
Method
A list of the UK's botanical gardens was sourced from Wikipedia. The search volumes for each botanical garden were extracted from Ahrefs and ranked based on these results.
Ryan Jenkins is a professional gardener and has been working in the gardening industry for over 25 years. This has allowed Ryan to accumulate a vast wealth of gardening knowledge which he shares on the Sefton Meadows blog.