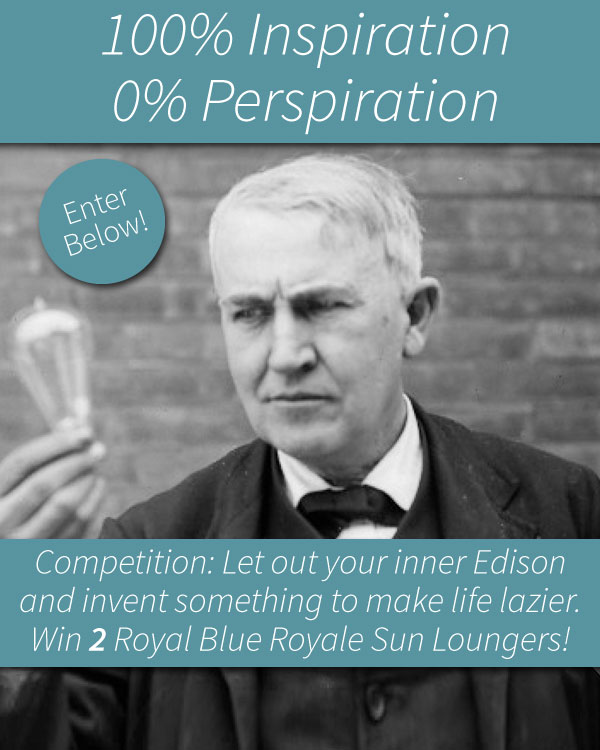 In honour of the upcoming 'National Lazy Day' (10th August), we have decided to host a competition to see who can come up with the most creative invention that will help the human race become lazier than ever before. After the competition closes, we will choose our favourite idea and the winner will receive 2 Royal Blue Royale Sun Loungers! PLUS, the top ten inventions will receive a 15% discount on their next purchase from us. In order to get your creative juices flowing, below are a few examples of 'lazy inventions'.
Enter your invention idea (or ideas) in the comment section below. The competition will close at midnight on Sunday, 16th August 2015 and the winner will be announced the following day. Remember, you can enter as many inventions as you want. Don't try to rush your brilliance. While you're thinking, keep this quote in your mind:
"Many of life's failures are people who did not realise how close they were to success when they gave up." – Thomas Edison
Gardens and Homes Direct reserves the right to remove any answers deemed inappropriate or offensive. Entrants must reside within the UK.
Good Luck!