Love your garden this Bank Holiday!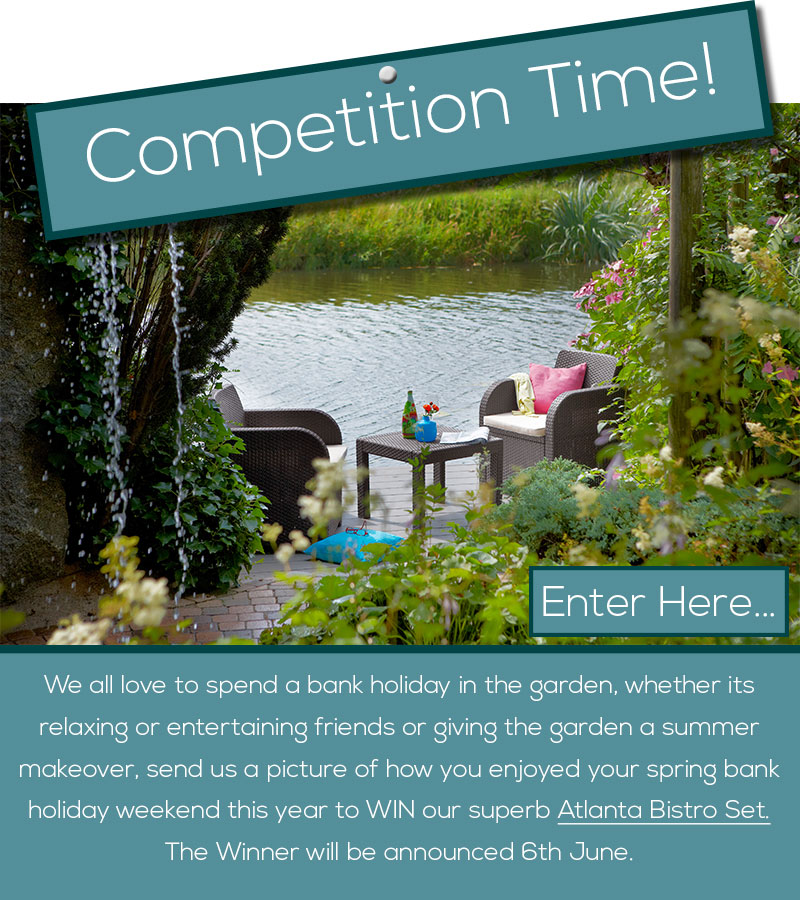 We all love our gardens, especially on a Bank Holiday weekend – whether it's a spot of entertaining, relaxing in the warm sun, or some much needed gardening work, there's plenty to do and plenty of time to do it! To celebrate the long weekend, we're holding another great competition!
We want to know how you spend your Bank Holiday Weekend, so when it's all done, send us a photo and tell us what you got up to to enjoy your Spring Bank Holiday weekend for the chance to win a superb Atlanta Bistro Set – we'll be selecting our favourite photos on the 5th of June.
We've got everything you need to get your garden looking it's best, like garden tools, lawn care, pots & planters, furniture and loads more for the garden. You love your garden – we'll love it too!
Be sure to follow us on Facebook, Twitter, Pinterest, and Instagram for the latest deals and offers from Gardens & Homes Direct. Enjoy the long weekend, readers!