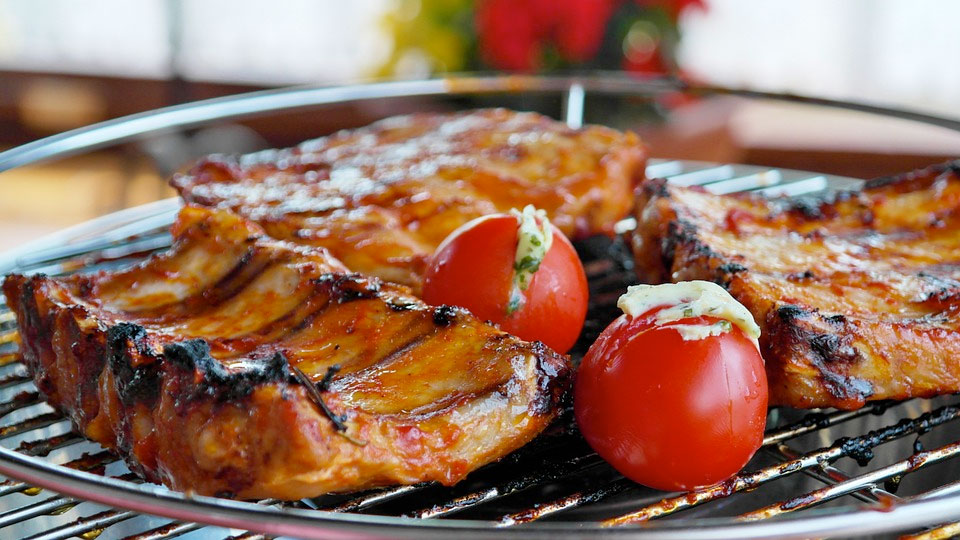 It is officially National Barbecue Week, but what does that really mean?
We don't know. We're pretty sure it means nothing (have you seen how many of these "National events" exist? Where do they come from?!). Nevertheless, we won't pass up the opportunity for a good barbecue!
Let's not approach this lightly… We need to prove that when we do something, we will be the best at it. So, if we're going to throw a barbecue, we'll have to throw the greatest BBQ of 2016! We'll tackle this step by step.
Step 1: The Guest List Finalists
This is important. More important than you may think while you're arranging everything. It's a difficult process, but when your barbecue party is going to be the most anticipated event of the year, you have to be ruthless with your guest list, and we mean literally. Auntie Ruth and her boring stories about her cats aren't making the cut to this one.
Step 2: Location, Location, Location
Let's think about this… Where would be the most fun location for our BBQ bonanza? Our Back garden or the beach? Hmm… This will require some more thought. Pros and cons list, anyone?

Seems like the best option would be to just go for the back garden…
Step 3: Prepare The Dining Arena (The Garden)
As we know from step 1, this BBQ is an event for some of the classiest people around. We've got Lord Toffington and his band of merry men coming round for a slap-up barbecue and we're going to have them sit among unmown grass on a rusty old garden chair? Certainly not. Let's think about garden furniture…
This step is dependent on the length of the guest list. If this were just a typical family barbecue, a simple outdoor dining set would do the trick. But, this situation requires a little more finesse. At these types of affairs, people separate into groups, so we need to cater to that.
Space allowing, we would suggest a dining table of whatever size you see fit, as well as a relaxing lounge set for the more laid back guests. A popular option would be a rattan lounge set, but if you really want to impress your guests, we'd suggest one of these stunning, 100% waterproof CoSi sofa sets…
Once we've dolled up our garden with summer furniture, it's time we picked out a barbecue…
Step 4 – Hunting, Cooking & Serving
When we say hunting, we've found in the past that it's unrealistic to find and wrestle our own food into submission, this particular hunt is likely to involve a trip to Waitrose.
Ok, this is the moment you've all been waiting for… Stomachs rumbling, mouths watering…
We've scoured the internet to find the most delicious looking recipes to try. Chew on this, Lord Toffington!
Spicy Grilled Chicken
Try this recipe at goodtoknow.co.uk
Porcetta
Try this recipe at lakeland.co.uk
The Ultimate BBQ Burger
Try this recipe at greatbritishbbq.co.uk
Chicken Tikka
Try this recipe at netmums.com
BBQ Ribs
Try this recipe at allrecipes.com
These are just a few to get started, but it's still not enough for the greatest BBQ of 2016…
Comment below with some of your favourite home barbecue recipes (and maybe a picture!) so we can complete our quest for the best BBQ. If we like the look of your recipe, we might just enter it in a little competition of our own for the Great Gardens and Homes BBQ Deliciousness Search! (We might change the name…)
After this, there's only one step left.
Step 5: BOOZE BOOZE BOOZE!
Don't forget to enter your favourite home BBQ recipe in the comments below, we really want to try yours out!