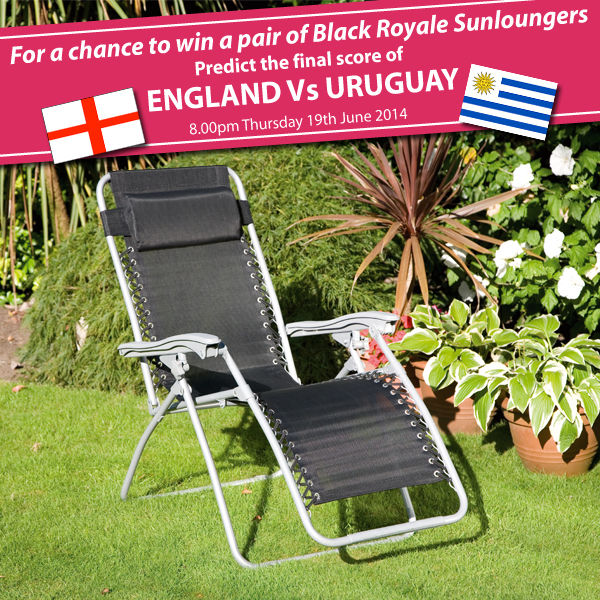 Despite the extreme disappointment of last night's result, there is still a small silver lining for one lucky person. After correctly predicting the 2 -1 victory by Uruguay, we're happy to announce that Gerry Lane is our lucky winner of the two Black Royale Sunloungers.
We have your email address on file, so if you could send an email with your address details to marketing@gardensandhomesdirect.co.uk we'll get these shipped out to you!
We've been overwhelmed with the response of this competition and we're already set for our next one.