Obviously, the list is endless when it comes to selecting suitable garden furniture, but many people simply don't know where to start. So, we've done the hard work and selected five key pieces to help you get started when it comes to turning your outdoor space from the mundane to the spectacular in no time at all.
Seating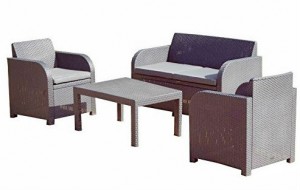 Style and comfort are obviously the main two requirements when it comes to seating. However, it's important to think about year-round usage too! Darker tones will suit most outdoor spaces, with the prestigious Allibert collection being our flavour of the month. Swinging seats are always a crowd pleaser, especially an easy to clean rattan garden swing.
Focal Point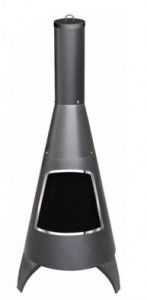 From raised planters to water features and everything else in between, having an outdoor focal point is fundamental to any garden space. For those chilly summer evenings, we're opting for a fabulously chic chimenea. Just remember, it's likely to be the place where you'll be doing most of your entertaining . . .
Eating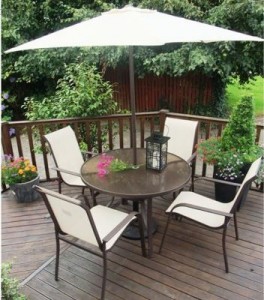 There's nothing more rewarding than having your Sunday morning breakfast in your favourite outdoor spot, as the sun reaches its midday peak. Bliss. So, with contemporary curves and musty, neutral colours being this season's option, we recommend choosing a patio set that is both spacious and dainty, without taking up too much room. The Culcita piece should tick most of your boxes!
Outdoor Kitchen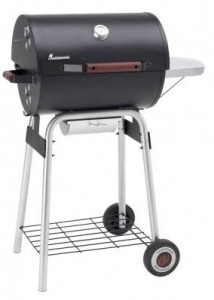 It seems like the female contingent are favouring pastel coloured kettle BBQ's this summer. Whilst we think that they're mightily impressive, the BBQ is clearly the man's domain. It should always reflect, but not deflect, his manliness, and therefore he needs a powerful weapon of choice. Classically designed with wooden 'man-dles', this Landman beast is even named after a bull.
Lighting
Finally, it's important to think about decent lighting for your outdoor space. It's not make or break, but it'll definitely add to the ambience and serenity. Forget the plain Jane and hook up with some brightly coloured character instead. Mosaic border lights will glitter like gold . . .