Preparing all weather outdoor furniture for the inevitable Spring / Summer season may appear to be one of the most labourious tasks you'll undertake this year, but it's certainly one of the most important and rewarding.
Cleaning, preparing and revamping your furniture will certainly help to transform your winter affected garden into a fabulous entertaining area for the year ahead.
Wooden Garden Furniture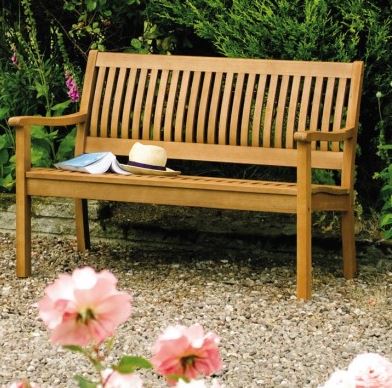 Firstly, remove all mould and grime that's been clinging to your wooden garden furniture since you stored it away back in the Autumn. Ideally, a quick blast with the pressure washer should do the business. You'll then need to give it the once over and repair any damaged slats or fixings. Well,  you wouldn't want the Mother-in-law falling through  after you've invited her round to your garden party, or would you?
Finally, stain, oil or paint the furniture, but ensure you give it a quick rub down with some sandpaper beforehand. Allow to dry overnight, then away you go.
Restoring Metal Garden Furniture
Photo: Do It YourselfInevitably, most steel or iron garden furniture will succumb to the elements at some point, but, for the most part, restoring metal garden furniture isn't as complex as it sounds.
High Winter winds and heavy snow may have effected the condition of your outdoor furniture, especially if you're the owner of a metal garden gazebo. We advise that you double check any fixings or moving parts to ensure that they've not become faulty during the colder months. Next you'll need to assess the condition of the paint work, so wash, sand and scrub down using a wire brush. The experts over at Period Living provide a rather handy guide.
You'll require a specialist primer if you're coating an aluminium gazebo, but for any iron or steel structures just arm yourself with a high quality metal based paint.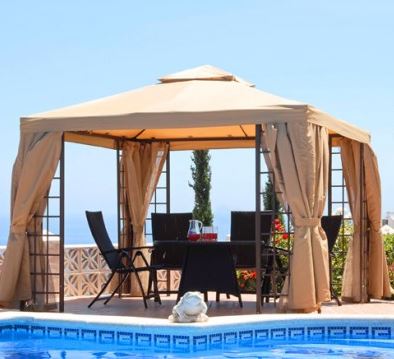 For anyone who has purchased a gazebo, then you're probably faced with the task of sourcing a new canopy cover after several years of usage. We advise that you measure up and find the the right canopy for your specific gazebo. Remember, we're the leading retailer of Suntime spares in the UK.
Resin & Rattan Garden Furniture
Fortunately, any resin based or Allibert outdoor furniture is extremely convenient, comfortable and long lasting. Therefore, you're only going to require warm, soapy water and some elbow grease to help ease any bits of dirt or grime.
Check out our collection of protection covers and storage boxes.