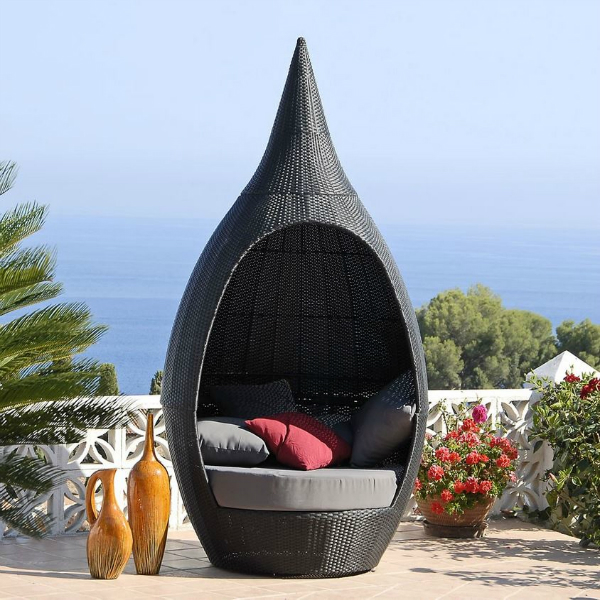 All weather garden furniture has come a long way in recent years. No longer does it consist of a few foldaway plastic chairs and a wonky dining table. Nowadays, you've got to choose between wrought iron, faux-rattan and what colour your outdoor cushions should be.
With Spring about to begin, we've taken a closer look at 5 hot garden furniture styles for 2015.
1. Striking Sophistication
Striking sophistication is fast becoming an essential ingredient to luxurious outdoor living. For 2015, plush Hollywood style garden furniture with the addition of modern statement pieces are set to become the norm. Take a closer look at our beautiful rattan teardrop seat or cocoon hanging chair if you're ever stuck for inspiration.
2. Global Style Garden Furniture
 Whether it's Mediterranean, Moroccan or Asian influences, worldwide style certainly stays strong for the year ahead. Rather than thinking grand and glorious, it's equally as important to think about those tiny details as well. Delicate mosaic tiles look stunning as part of our bistro sets sale or even as plant stands as well. Oh, and what about adding the finishing touches with a clay garden chiminea?
3. Bold, Bright and Beautiful
Splashes of bright colour might not be for everyone's taste, but for 2015 this look is set to take off! Reflect the optimistic weather forecasts by adding a mixture of brightly coloured garden chairs to your outdoor space. We especially love our new collection of Allibert Ibiza chairs.
You can even incorporate texture and tone with brightly coloured rattan or wicker chairs, perhaps.
4. 50 Shades of Grey
Well, it's looking like another popular year for grey . . . Fortunately, it's not the film or book that we're talking about, it's just the colour. Phew. The versatility and practically of natural and neutral tones like grey, mocha and cream make it an extremely popular choice for garden furniture.
We especially love the simple colour scheme of our new avocado Suntime Havana furniture range. Oh, and there's not a dodgy 1970's bathroom suite in sight!
5. Rustic Chic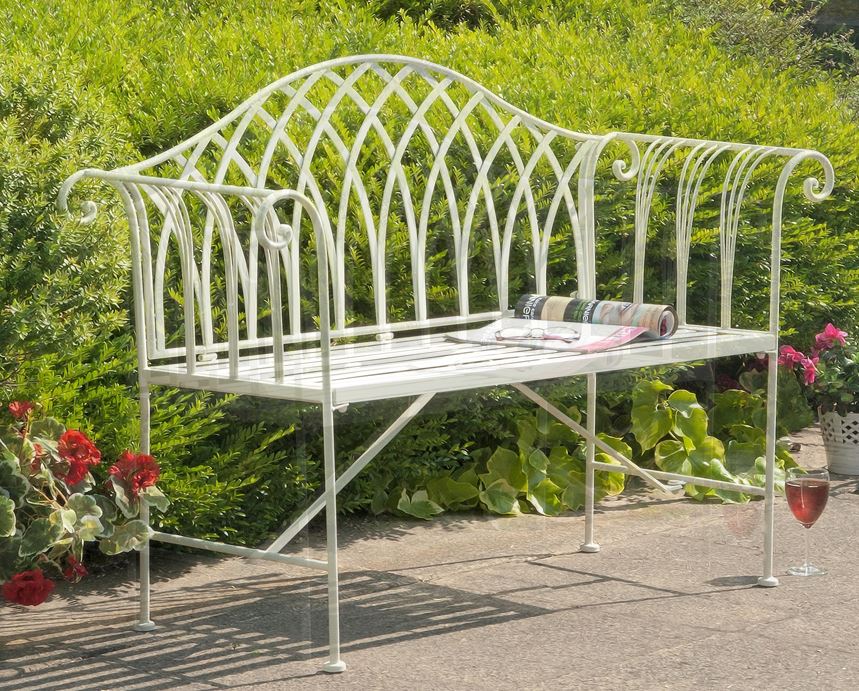 Whether you class it as being shabby chic, French chic or farmhouse style, it's set to be another huge year for vintage style garden furniture. If you're not too keen on picking up a paintbrush and restoring a piece of furniture back to its former glory, then there's always our beautiful white cast iron bench to help you along the way.