Window boxes can be used all year round but can be particularly effective in the winter to help brighten up your house amongst all the snow. In this article, we will look through the fifteen best plants suitable for your winter window box to give you the best value for choice towards creating the perfect winter box.
In this article, we will look at the following:
---
Why create a winter window box?
For those interested in adding something new, unique, and festive to their home for Christmas, then a winter window box is the option for you.
They do not have to be excluded just for the winter, though! Window boxes can be used throughout the year and can be placed on the brighter or more shaded sides of your windows. With a window box, you can mix and match how many plants you want to put into them to create a beautiful display to last through the year.
Ways of designing your winter window box
1.
Edibles
It is possible to grow edibles in a winter window box during the colder months. Numerous foods that can be grown in the winter, such as:
Kales
Cabbages
Asian greens
Onions/alliums (overwintering / perennial onions)
Beans and peas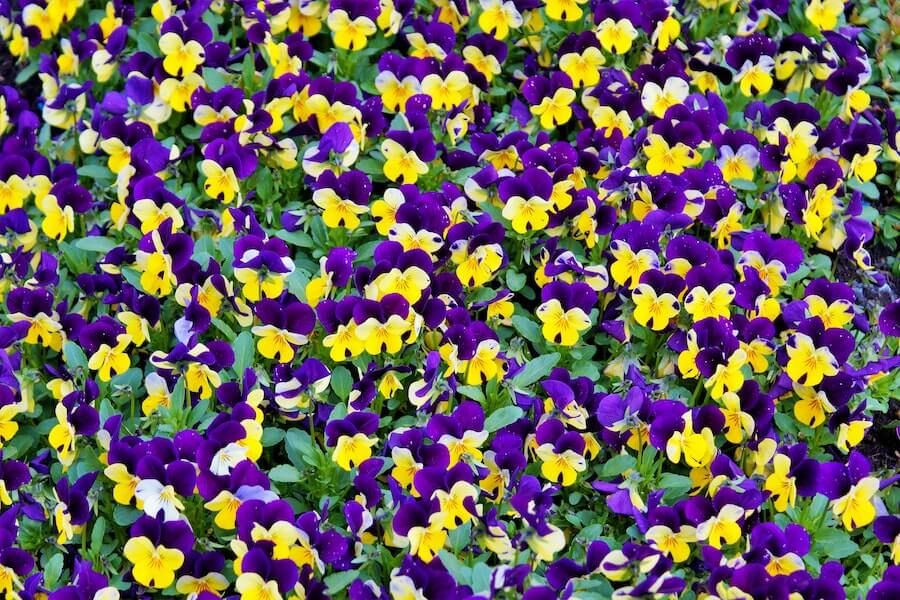 ---
2.
Pansies and violas
These are prevalent plants that can be grown and bedded in the winter. Once in their best condition, you can add them to meals such as a winter salad.
However, suppose you want to grow a winter window box in an eco-friendly way. In that case, you should avoid growing pansies because bedding plants require a high amount of detrimental peat compost, as well as being kept in plastic pots makes them less sustainable.
There are alternative ways to grow pansies and violas, though. By sowing them yourself and planning for the winter months between late spring and summer, this will not have as much of an impact on the planet by not using plastic products.
Pansies that flower in the winter come in various colours, such as white, purple, yellow, and maroon, and can even grow even in the worse weather conditions.
---
3.
Dwarf Conifers
Growing edibles overall can be challenging compared to other wintery plants. Instead, conifers are a great alternative if you are looking for plans that are simply long-lasting and will create a more attractive display for your window box.
Dwarf conifers are low-maintenance plants and require very little work apart from the occasional watering and pruning.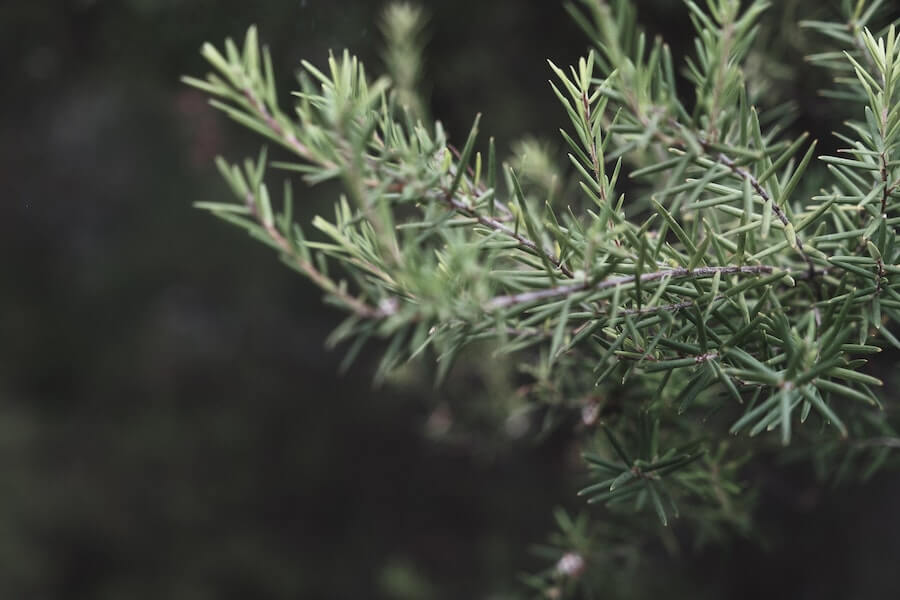 4.
Junipers
Junipers are a trendy type of conifer plant, and because of their small size, are good candidates to be part of the wintery window box club. In addition, their light, green aesthetic will stand out amongst the wintery backdrops.
Junipers can be added into shaded areas, too, so never fear if they do not always catch the light in the winter box.
---
5.
Small Evergreen Shrubs
Small evergreen shrubs come in a range of colours and can be a great addition to your winter window box because of their darker, reddish hues.
Such small evergreen shrubs you could add to your window box include:
Gaultheria procumbens (wintergreen): Wintergreens have a natural festive-looking appearance, decorated in red berries and red-tinged leaves, perfect for the winter.
Skimmias japonica
Skimmias japonica subspecies with Reevsiana
You only need a small potted amount of this plant in your window box because, once winter is over, they can easily be re-potted or replanted in your garden.
---
6.
Daphnes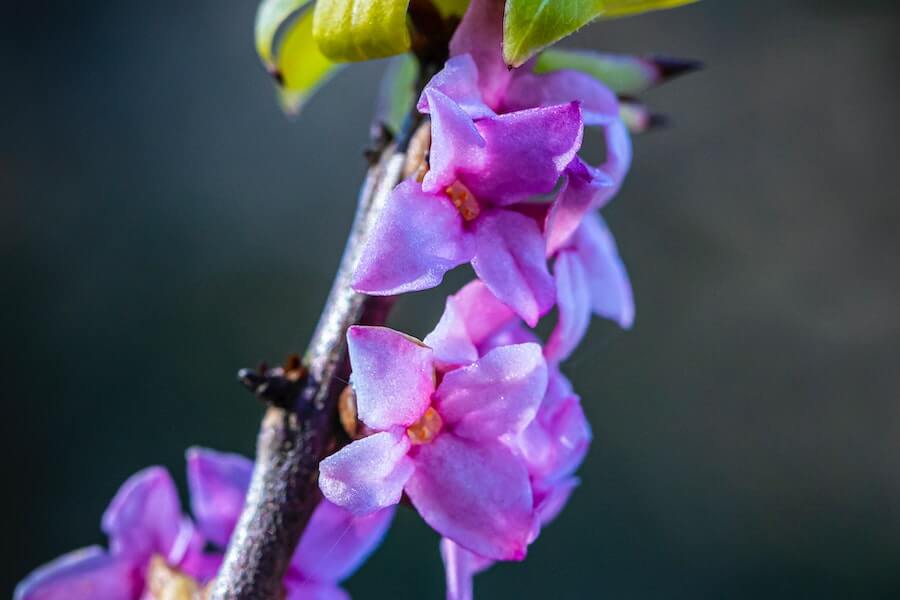 If you want to add more colour and intrigue to your winter window box across the cold months, then you cannot go wrong with Daphnes.
Their visual appeal is their most significant quality, with their sweet and spicy aroma with citrus undertones, so therefore this extra feature will spice up your winter box.
---
7.
Ivy
Hedera (Ivy) is a very vigorous plant and will waste no time wanting to take over its potted space, including your winter window box. But never fear because several ivy varieties are adequate for a window box.
Also, ivy has a particular effect towards trailing down from a window box, giving it more of a floral feature and will be noticeable alongside other plants in your window box.
---
8.
Heathers
Popular heathers that flower in the winter includes Erica carnea and Erica darleyensis. They also look beautiful alongside other herb shrubs, such as rosemary and evergreen alpine plants.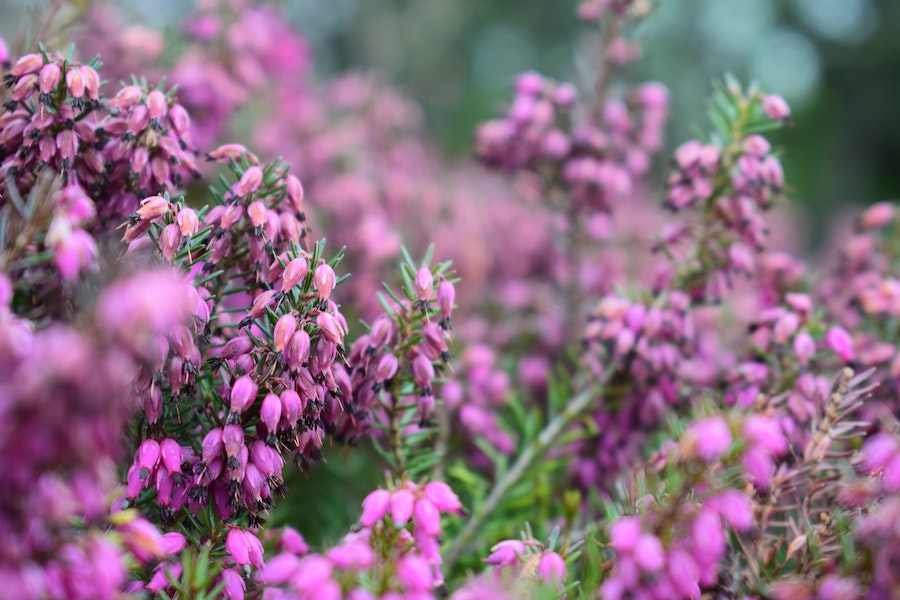 ---
9.
Hybrids
Hybrids such as Helleborus x hybridus (Hybrid Helleborus) and Helleborus Niger (Christmas Rose) are perfect towards creating more of a wintery effect for your window box and like many others on this list, will bloom during colder months.
Another hybrid you could add is the Cyclamen coum – a perennial bulb – and it is more likely to blossom before some other plants here. If you want to start your winter window box early, then the Cyclamen coum is perfect for you.
---
10.
Evergreen Ferns
If you are struggling to find plants suitable for a winter window box, then evergreen ferns will be a valuable alternative for it, as well as conifers and ivy.
Evergreen ferns can range from a variety of foliage forms and shades.
---
11.
Snowdrops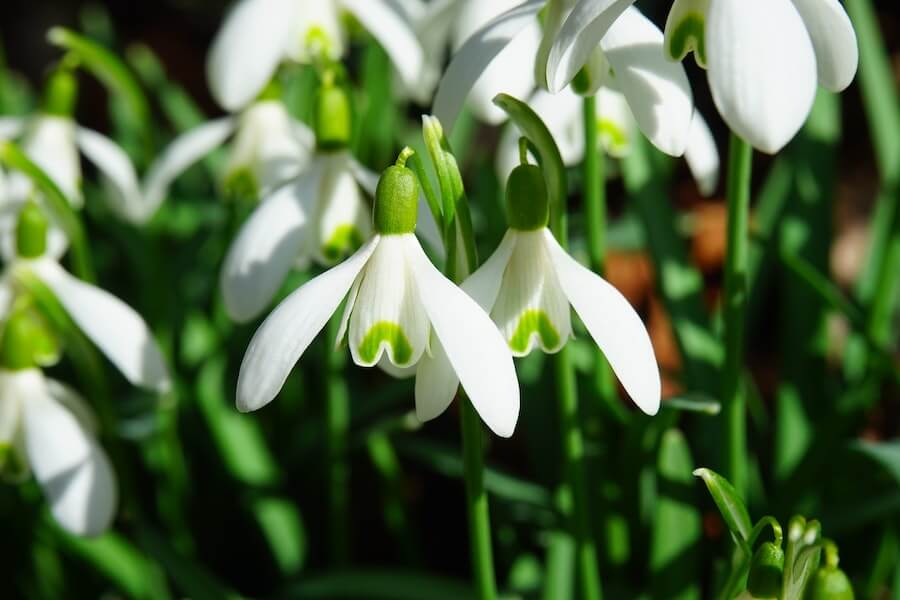 With their small linear leaves and white-shaped drooping bell-shaped head, snowdrops are a definitive addition to your winter window box. They also come in all sorts of colourings, and sizes and are most likely to blossom in the later colder months, in January and February.
Snowdrops are easy to grow and are suitable for growing in partially shaded areas.
They can be combined with black lilyturf and hellebores to create a more modern, traditional appearance.
---
12.
Carex
Carex is another variation of evergreen perennials.
They usually have a tuft-shaped appearance.
Their bronze, arching leaves will look good in both autumn and winter and will last longer across the colder months.
---
13.
Ajuga
The Ajuga continues the trend of dark-coloured plants to stand out in the wintery backdrop is the Ajuga.
Along with its low spreading form, its colours are usually purple-variegated and are an excellent alternative to ivy.
---
14.
American Arborvitae 'Smaragd'
As a low maintenance plant, Smargards are easy to grow in partial shade or well-lit environments. It is a basic evergreen plant, and so long as it is grown in well-drained soil, it will be a nice feature alongside other plants in your winter window box.
15.
Violets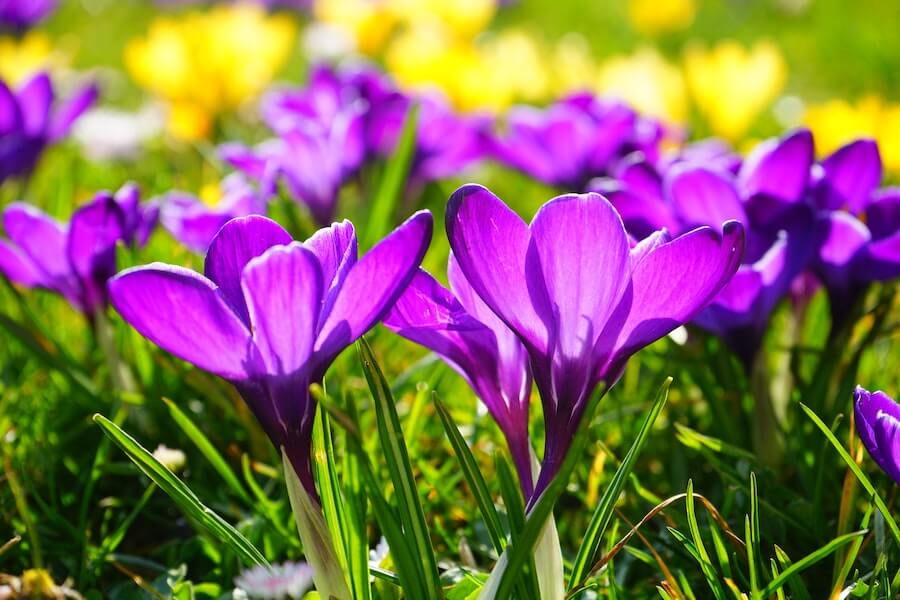 Although small and agile, violets end up producing more flowers than pansies, therefore proving to be a solid alternative for them if you are interested in adding violets to your winter window box instead.
Violets are particularly useful to grow in colder months as they love colder weather and prefer light to heat. In addition, their distinct features of purple petals, three pointing down and two facing up, will add more interest to your winter box.
Making Your Window More Wintery
Overall, there are many flowers you can choose for your winter window box, for you can choose more than just one. You can be very creative when crafting them and can choose a particular colour pallet that may stand out to you; whether you want to make your window box more purple or red, for example, then there are numerous on this list you can choose.
You could even make the box more festive and decorate it with Christmas-style effects to truly brighten up the window box.
Other ways you can look after your garden this winter
FAQs
What can you put in an outdoor window box in the winter
– You can use junipers, Japanese yew, spruces, heaths, heathers, and other wintery flowers and herbs to make the most out of your winter window box.
What is the best material to cover plants from frost?
– You can use bed sheets, comforters, and other protective and secure coverings to protect your plants and shrubs for winter frost. Newspaper also works well for low-maintenance foliage.
How do you make a winter window box?
– Window boxes are traditionally made to cater for draping evergreens. To do this, cut the stems to a length big enough to fit inside the box and nestle within the greenery. Add twigs, reeds, and dried flowers to fill out the space too. Add more wintery features including pine cones and apple picks to finish off your winter window box.
Are winter window boxes hard to maintain?
– Winter window boxes are relatively easy to care for, especially when you use the appropriate plants such as the ones shown above.
Sources
The Family Handyman. (n.d.). Winter Window Box Ideas. [Accessed 29/03/23] Retrieved from: https://www.familyhandyman.com/list/winter-window-box-ideas/
Sefton Meadows. (n.d.). Winter Gardening Jobs. [Accessed 29/03/23] Retrieved from: https://blog.seftonmeadows.co.uk/get-the-look/winter-gardening-jobs/
Ryan Jenkins is a professional gardener and has been working in the gardening industry for over 25 years. This has allowed Ryan to accumulate a vast wealth of gardening knowledge which he shares on the Sefton Meadows blog.