Start something beautiful, in National Gardening Week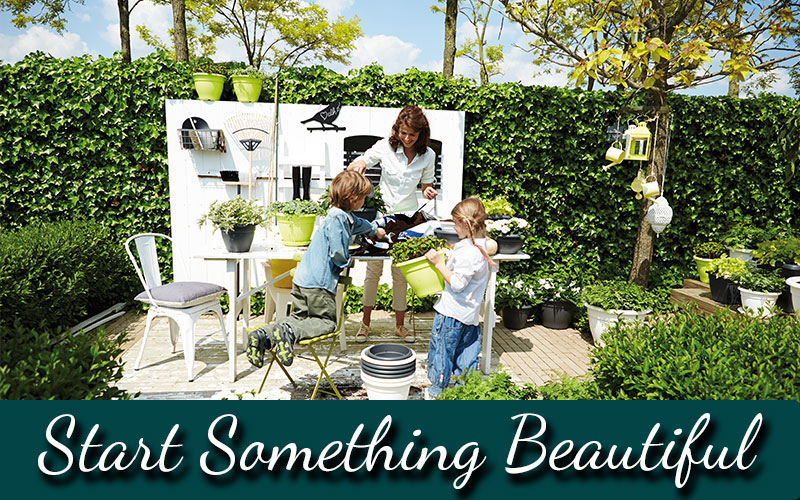 Hi readers, we're very excited to tell you about one of our favourite times of year. Starting next week, from the 11th to the 17th of April, it's National Gardening Week across the UK! In partnership with the Royal Horticultural Society, National Gardening Week is an opportunity to get out and get your garden in a tip-top state, just in time for Summer, as well as see some of the country's best gardens!

All across the UK, public gardens will be offering open days and guided tours, allowing you to take in the sights of some of Britain's most beautiful gardens. Also, enjoy fun, family-friendly activity days to help everyone to get out into the garden and start something beautiful! To find an event in your area, take a look at the RHS calendar of NGW events and see what's on.
As well as a range of events taking place over the length of the week, Friday the 15th of April is National Open Gardens Day, with 18 gardens across the country opening their doors for free entry to the public! Meet award winning gardeners, learn about and British history, enjoy a wide range of scenery, join local markets and stock up for your own garden, and maybe even enjoy a spot of tai chi. It's a great excuse to get outside and enjoy some of Britain's most beautiful gardens, for a spot of inspiration.
If there's nothing in your area, bring the beauty home. The RHS has provided a list of great activities you can do at home to get your garden looking its best – get your garden ready for April, help your local wildlife, or even get started on your own allotment, with help from the RHS.
If you're stuck for equipment for your garden, then look no further. Over at Gardens & Homes Direct, we've got a fantastic range of garden tools, including hand and long-handled tools, a great range of plant and lawn care products, including weed killers, and an excellent range of pots & planters, including the delightful new ELHO range.
Be sure to send us some photos of anything you get up to this week! We're on Facebook, Twitter, Instagram and Pinterest, and we love seeing photos, so be sure to tag us in anything you upload, and throw us a Like and Follow at our pages for future updates, specials and offers! Keep an eye on the website over the week, as we expand our range of products, to help you get outside and garden!