Since the Covid-19 pandemic began, people have spent much more time at home. Growing sick and tired of the same four walls day-in and day-out, a renovation revolution began – it was time to throw away the old and bring in the new.
Completing a full renovation is no easy (or cheap) task, though. It can cost over £30k to completely overhaul your house in the UK.

Still, people's obsession for change sparked new home and garden trends up and down the country, which people are still flocking to emulate in their own homes! So, we decided to explore what's hot, what's not, what's worth doing, and the reality of the money side of these changes.
Pick up the perfect furniture to improve your garden at Sefton Meadows
Google Trends
In their time of need for inspiration and advice, people turn to Google. The data has revealed some interesting trends. Pergolas, patio heaters, outdoor heating, gazebos and sheds have all seen an increase in popularity when it comes to the garden.
Check out our metal framed gazebos to make your garden extra trendy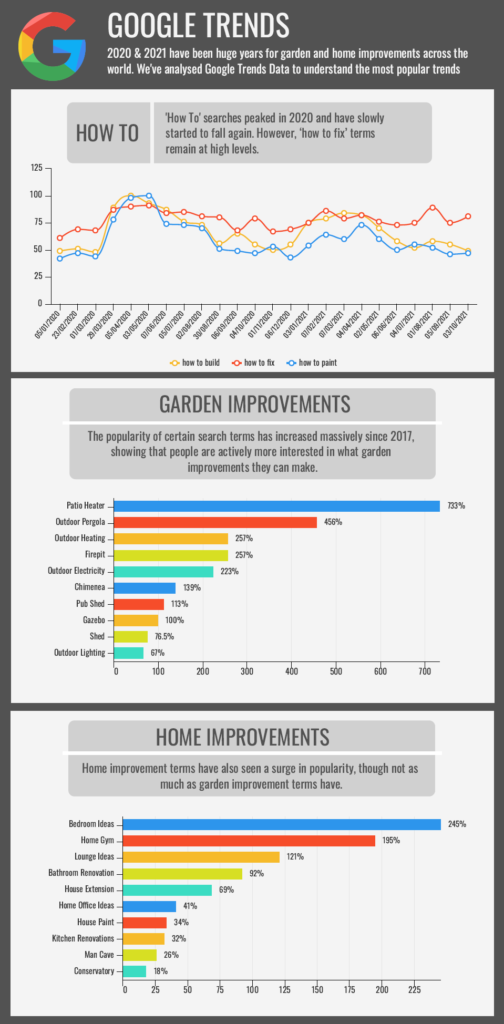 TikTok Trends
TikTok has exploded in popularity over the last few years and has become a hub of people sharing tips on home renovating, as well as showing their own home improvement journeys.
These are some of the most viewed home improvement #'s on TikTok at the moment.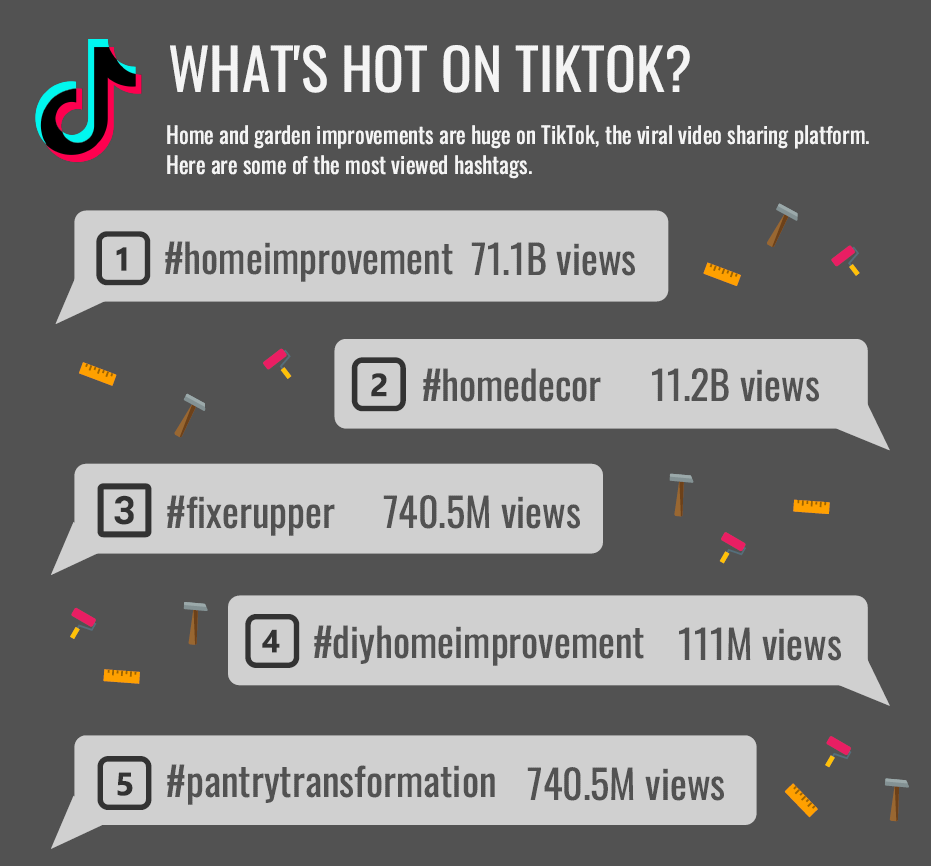 ---
Most liked home improvement videos
Full Home Renovation – 4.9M likes
3D Printed Shower Wall Caddy – 3.6M likes
Large Format Shower Tiling – 2.9M
New Shower Head – 2.6M
Built In Bathroom Bluetooth Speaker – 2.6M
---
Let's talk money
Now we've explored some of the hottest trends, let's take a look at the money aspect. How much do all these changes cost? It costs a pretty penny to renovate an entire home – with your garden and kitchen incurring the highest charges.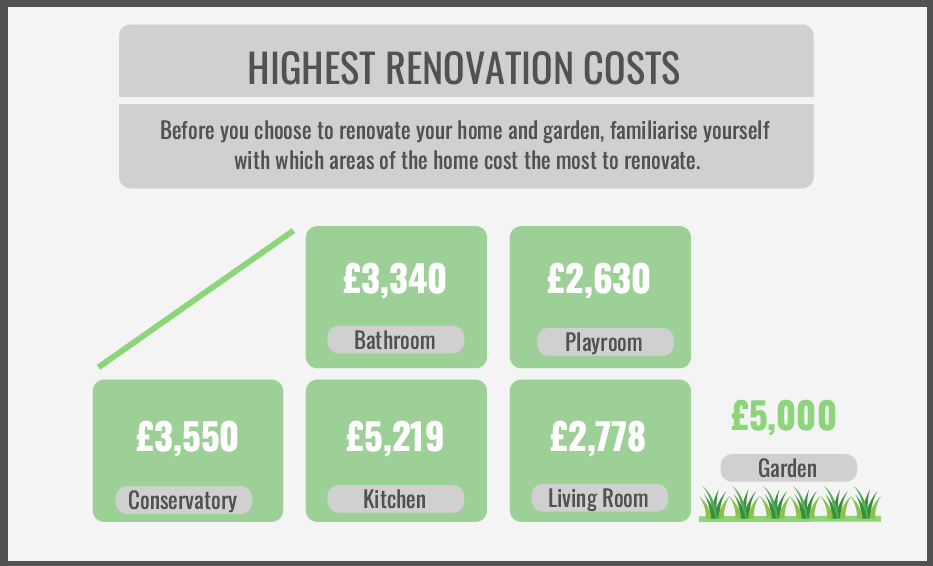 ---
What decreases value?
According to recent data, these are the top common issues that can devalue a home – so they're a good place to start when thinking about home and garden improvements.
---
Where should you focus your attention?
Thinking about improving any room in your home can be overwhelming, but where should you begin? The answer is the garden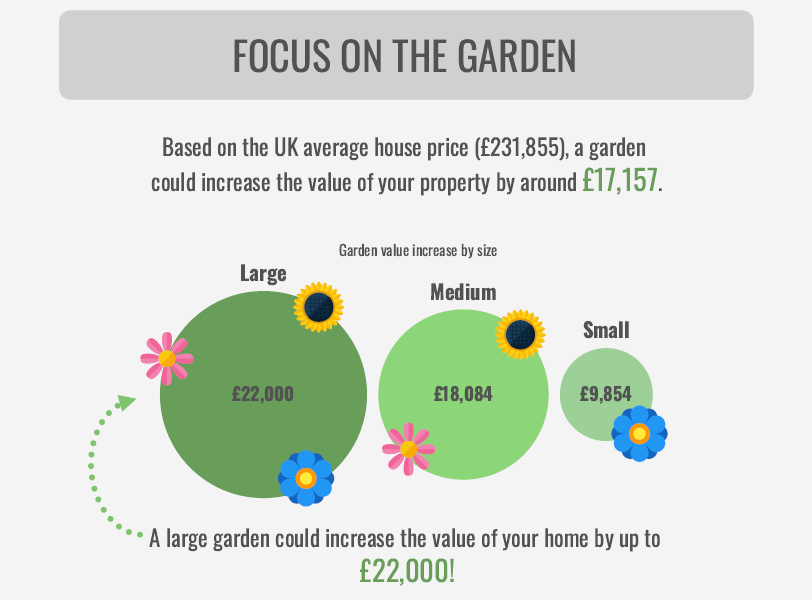 Remember to keep an eye on trends to see which improvements will be popular next year. These are our top three predictions.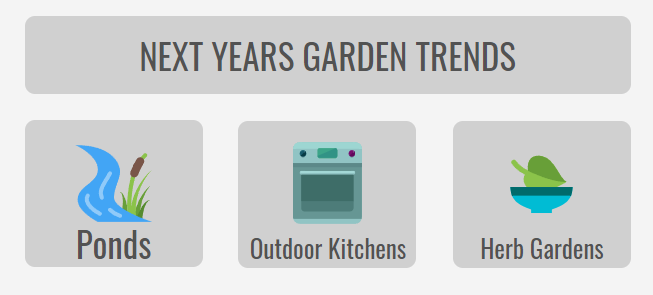 Sources
https://www.ratedpeople.com/blog/home-improvement-trends-report
https://www.housebeautiful.com/uk/garden/designs/a32090592/garden-features-devalue-property-value/
How a garden can increase your property value: 5 charts that matter
https://www.confused.com/home-insurance/home-renovation-habits
https://www.ons.gov.uk/peoplepopulationandcommunity/personalandhouseholdfinances/expenditure/datasets/familyspendingworkbook5expenditureonhousing
https://www.checkatrade.com/blog/cost-guides/garden-makeover-cost/
.
Ryan Jenkins is a professional gardener and has been working in the gardening industry for over 25 years. This has allowed Ryan to accumulate a vast wealth of gardening knowledge which he shares on the Sefton Meadows blog.