It's time to stop thinking of your garden as a separate entity to your home. The lines are blurring between indoors and outdoors: nature makes its way in to the house while comfort and style spill out to the garden.
Indoors
Houseplants have always been an essential feature for introducing warmth and life to a home, but there is a growing trend for more vibrant, more tropical and more varied growing arrangements indoors. Urban living often removes the chance to have a fully blooming outdoor garden for many people. With a lack of much, or any, outdoor space; it can seem as though ideas of a traditional garden must be sacrificed. But rather than completely remove themselves from nature, gardeners are finding ways of bringing the outdoors inside. Living walls of vibrant flowering trees, windowsill trellises of herbs and terrariums filled with exotic plants are adding colour, fragrance and natural atmosphere to homes. Instead of a single plant, pots are being filled with greater varieties, creating miniature landscapes. And there's an ever growing collection of gardeners creating small vegetable patches within the kitchen or in windowboxes. Everything from microgreens, such as baby basil and peas, to Sweet Valentine cherry tomatoes (so called for their small, heart shaped appearance) are sprouting from indoor planters throughout urban homes, embellishing salads with a home-grown touch. This isn't just for those with no outside space. With the British summer being a bit unpredictable this year, bringing the garden indoors is a better idea than ever. The peace and satisfaction of gardening, or the natural pleasantness that comes from being surrounded by nature doesn't have to wait for a sunny day. Filling the home with life brings freshness and fragrance. Spend your summer indoors, in the garden.
Outdoors
The garden at is very simplest level is a place for relaxation and enjoyment. Gardening can be work, but it's fulfilling work – a challenging hobby all with the end goal of creating an atmosphere for peace and relaxation. So it shouldn't be surprising that as more garden stuff makes its way in to the house, more home stylings and furnishings are starting to be featured outdoors.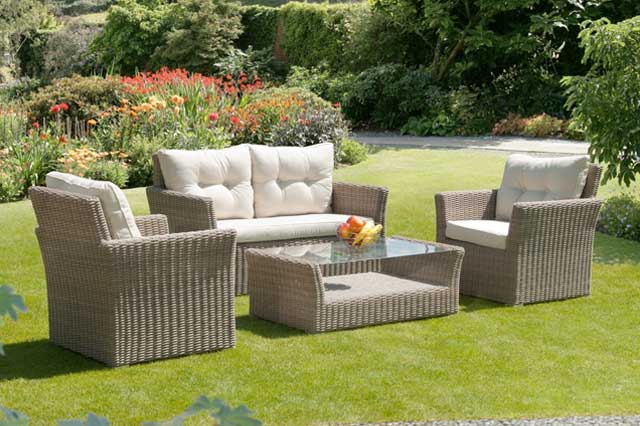 Modern gardens are ignoring the traditional lawn-flowerbed-patio setup in favour of more home-like living spaces with natural surroundings. People aren't simply thinking just of outdoor dining and sunbathing, but creating a comfortable living environment for friends and family to gather around. Patio tables are giving way to more casual, deep seated
sofa and armchair
arrangements with a coffee table or
fire-pit in the centre
or maybe a
rattan garden swing seat.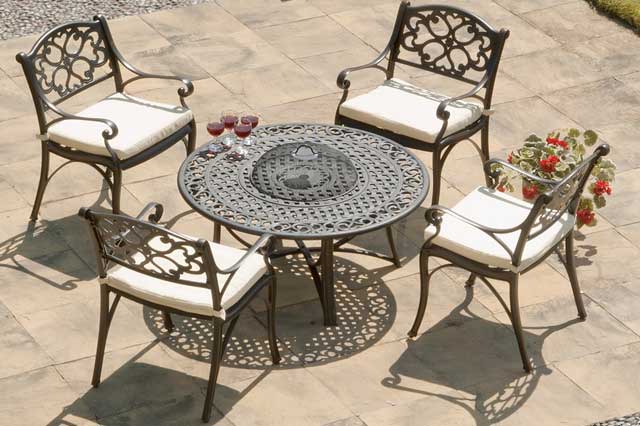 A patio heater or fire pit becomes a centrepiece, much like a living room fireplace in winter, bringing the furniture together as well as providing some oft needed warmth as the sun goes down. With this, more focus is also being given to
outdoor lighting
, creating the perfect atmosphere for staying out through long evenings.
With more and more variations in outdoor furniture design becoming available, the garden is swiftly becoming as style focused as any room of the house.