If you're bored of the conversation about bees, it's time to re-engage! Bees are one of the most important creatures on the planet, but the population of honeybees decreased by a whopping 40% from the winter of 2018 to 2019.
Big corporations definitely have a part to play in this scary statistic and can ease the problem by cutting out the use of harmful pesticides and leaving wildflower meadows alone, but the situation will only get worse if we don't all play our part. And how can you do that? By looking up the answer to what flowers do bees like!
There are so many small but very helpful steps that we can all take to make the world a more inviting place for our fuzzy, flying friends. We're going to answer what flowers do bees like, so you can start attracting bees to your garden with native flowers.
Read more: Why are bees so important?
What flowers do bees like?
1. Blue Borage (Borago officinalis)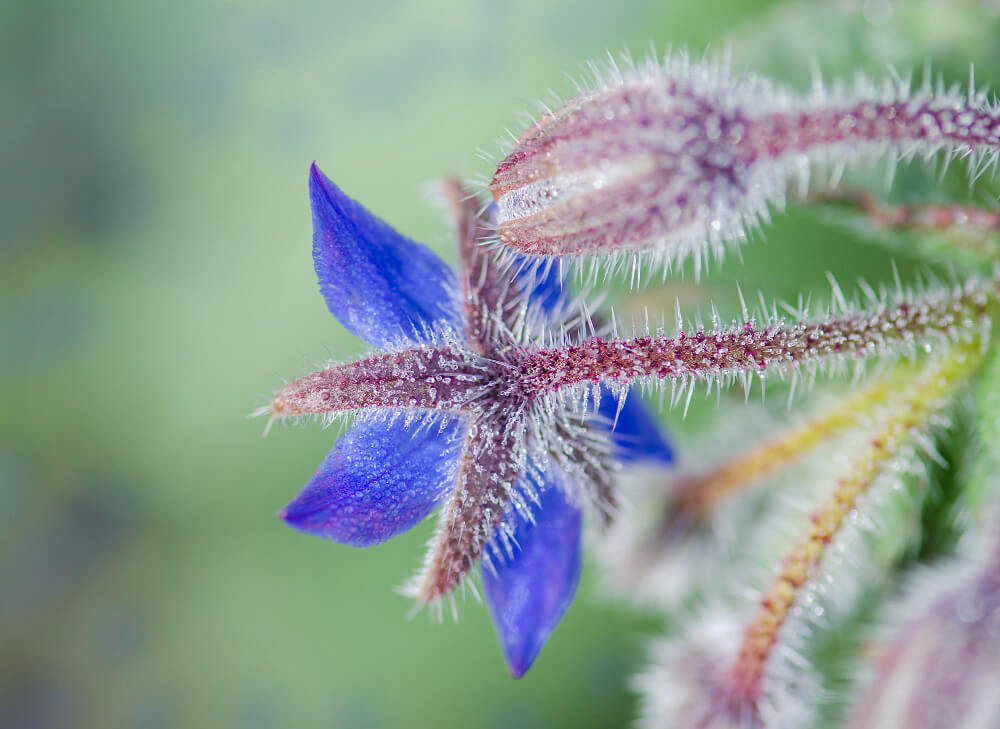 Flowering Season – Summer | Light – Full sun, partial shade
This vibrant, delicate blue flower provides the perfect pollen harvesting spot for bees. Borage has hairy stems and leaves punctuated with stunning blue flowers. It is relatively easy to grow, so it is perfect for beginner gardeners.
2. Lilac (Syringa vulgaris)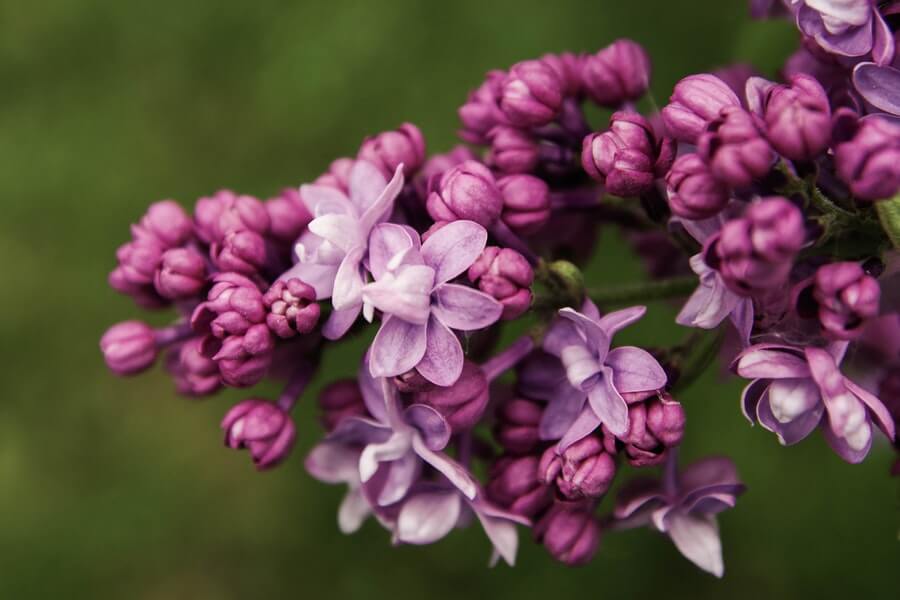 Flowering Season – Spring/Summer | Light – Full sun
Lilac thrives under even the most trying conditions. It is a very hardy flowering plant with a delightfully delicate fragrance. The flowers grow on shrubs in a complex cluster formation that adds a welcome splash of colour to any garden or growing space.
3. Lavender (Lavandula)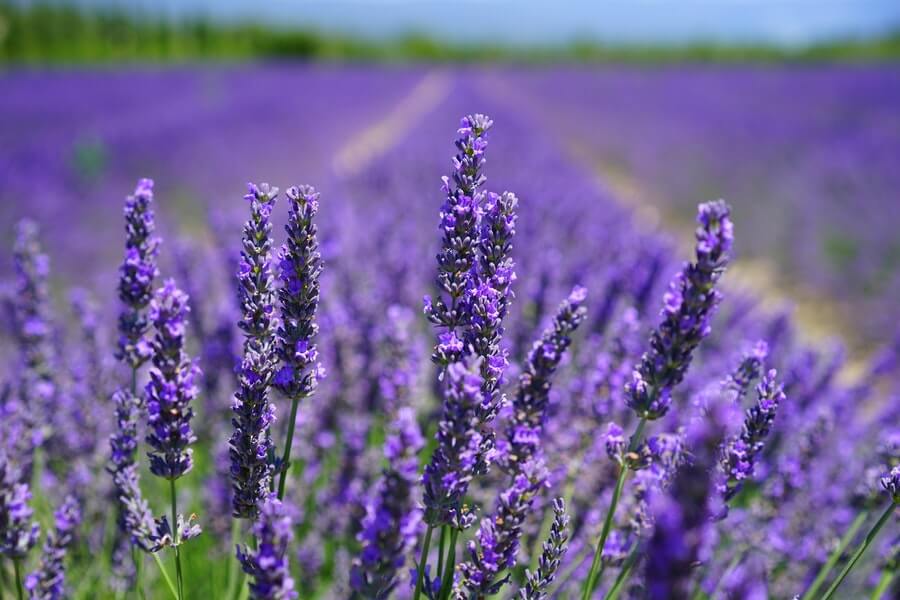 Flowering Season – Summer | Light – Full sun
Most of us know the familiar, warming scent of lavender – but did you also know that it is excellent for bees? This plant is easy to grow and is drought tolerant, making it perfect for difficult weather conditions. They grow in shades of blue, purple, and pink.
4. Bergamot (Monarda didyma)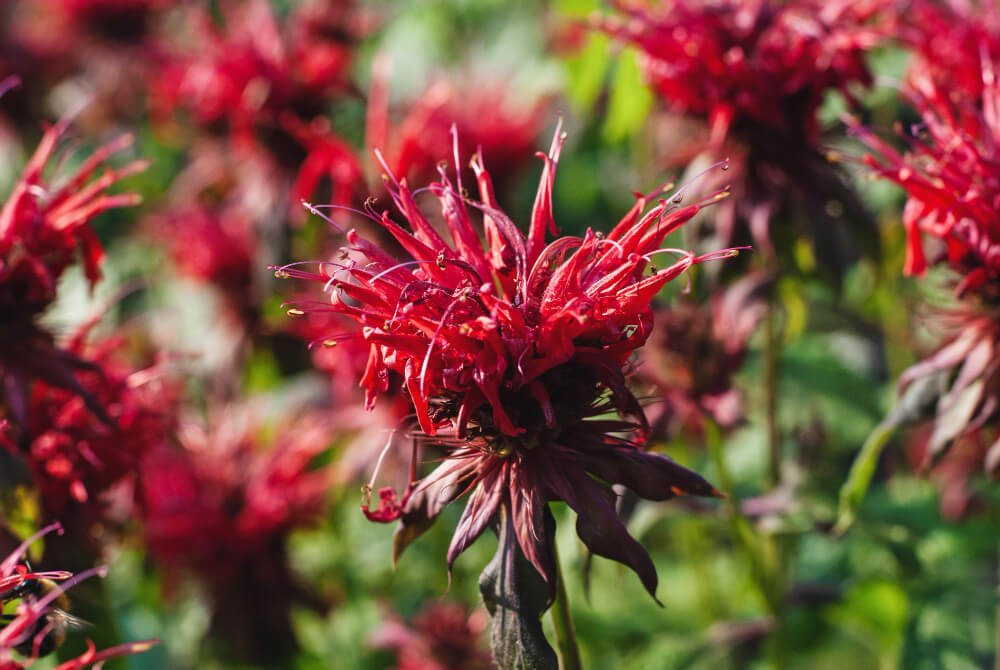 Flowering Season – Summer | Light – Full sun
Also known as bee balm, Bergamot is a perennial plant that forms dense flower formations. They are not native to the UK, but they make a wonderful addition to an English flowerbed and are a favourite amongst honeybees.
5. Foxgloves (Digitalis purpurea)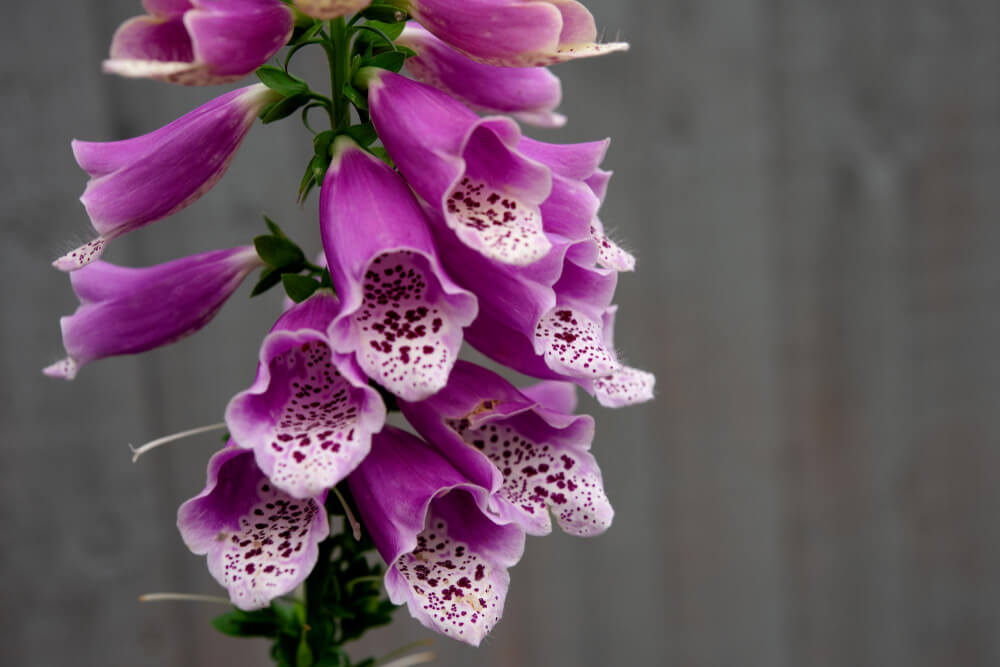 Flowering Season – Summer | Light – Full sun, partial shade
Aptly nicknamed bloody bells or bloody fingers, foxgloves are poisonous for humans to touch. However, their enticing aroma and bell shape makes them the ideal pollen feasting ground for bees.
6. Black-eyed Susan (Rudbeckia fulgida)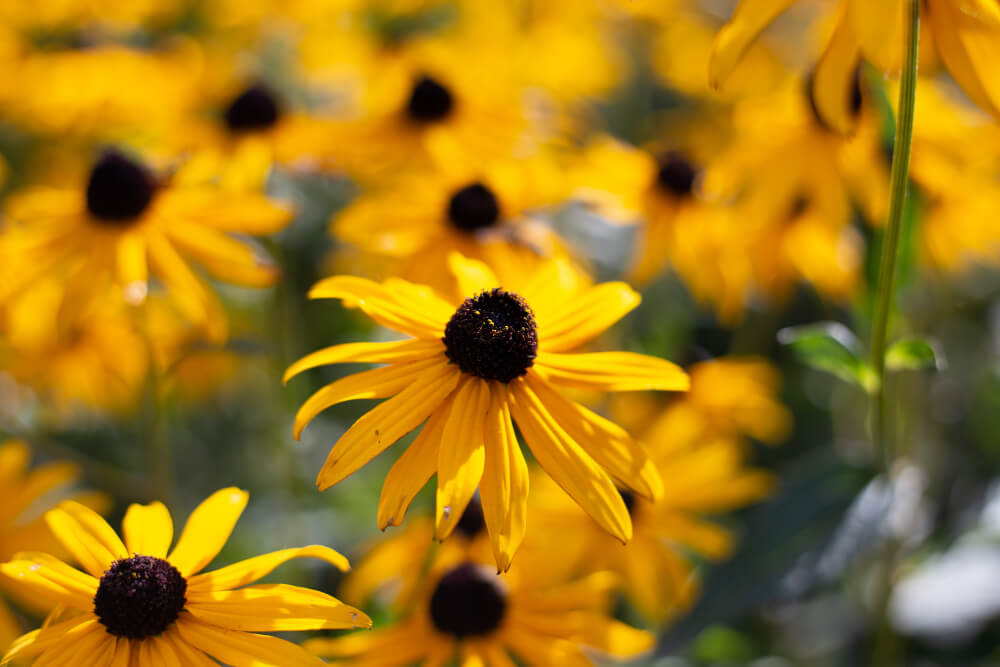 Flowering Season – Summer/Autumn | Light – Full sun, partial shade
These min-sunflower looking flowers grow under a range of conditions and are perfect for clay, sandy, and loamy soil. They are a bright yellow flowers with a striking black/brown centre that is the perfect landing spot for ravenous bees.
This is a vine plant, so it is ideal if you have minimal space or are looking for a flowering plant for your pergola.
7. Blue Globe Allium (Allium caeruleum)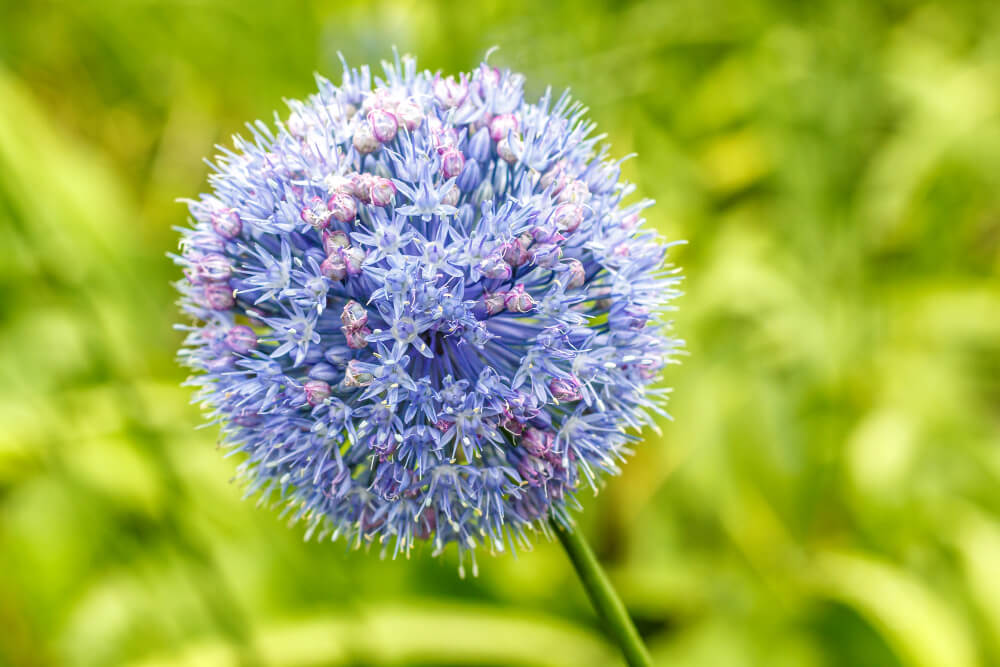 Flowering Season – Summer | Light – Full sun
A delightful globe-shaped cluster of flowers atop a long, swaying stalk. These flowers produce plenty of pollen for our flying friends and grow up to 1 meter tall over a span of 2 to 5 years.
8. Oriental Poppy (Papaver orientale)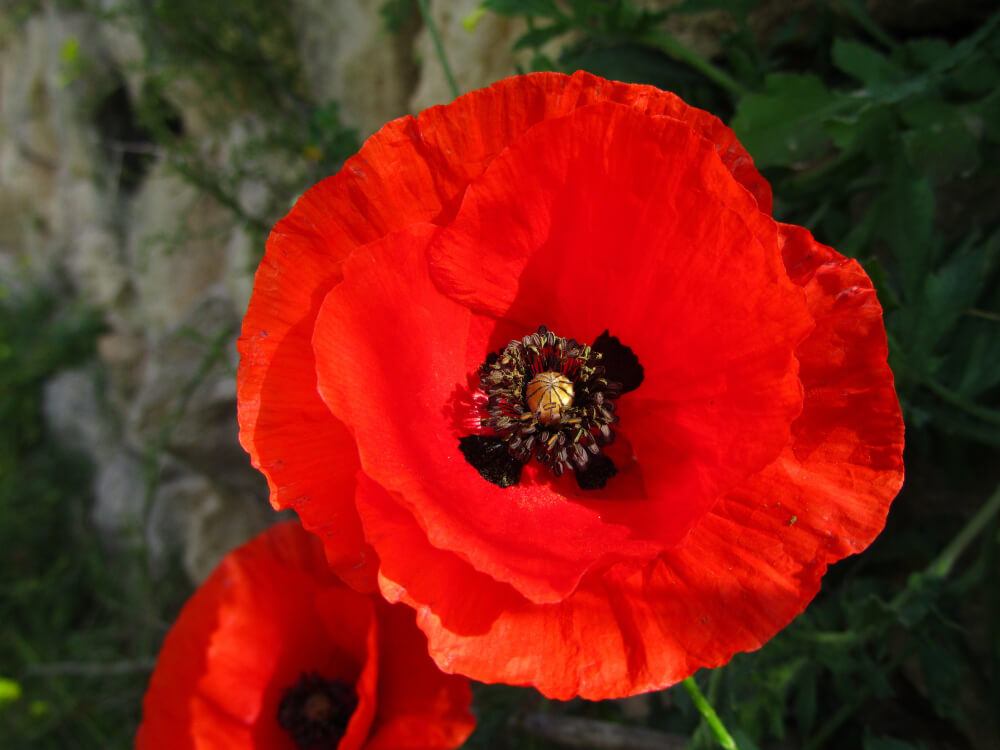 Flowering Season – Summer | Light – Full sun
A classic perennial poppy with dark green leaves and shocking red petals with blackish blotches. The 'bowl' shape of these flowers makes them a great place for bees to land and fill their boots.
9. Chives (Allium schoenoprasum)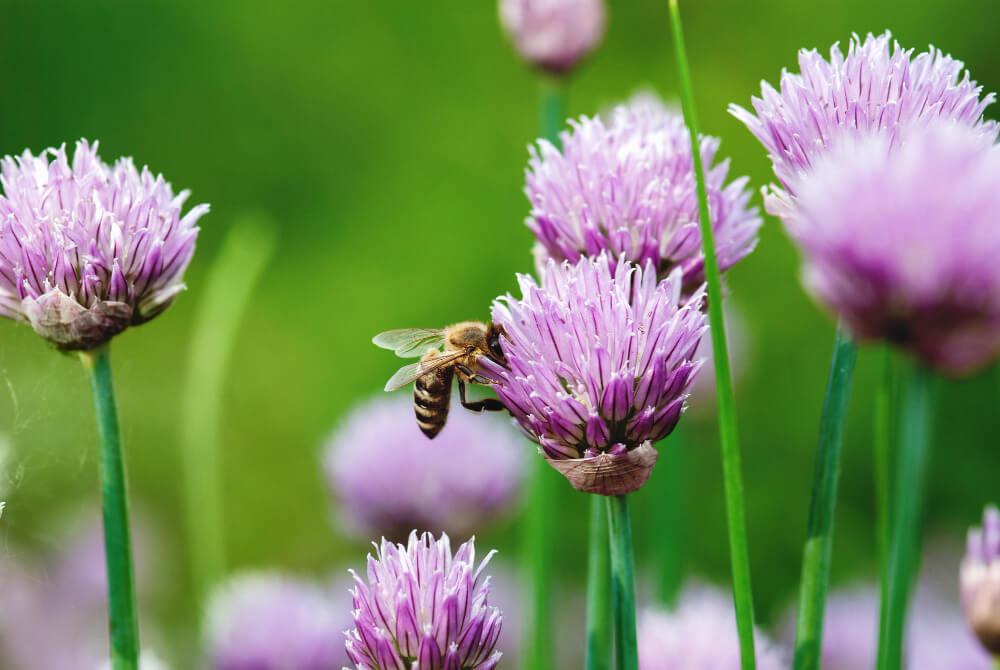 Flowering Season – Summer | Light – Full sun, partial shade
A pretty pink plant with a strong garlicky onion scent. This summer bloomer reaches its ultimate height of 0.5 metres after 2 to 5 years of growth and makes an ideal summer bedding plant that bees and other pollinators love.
Get planting!
Now we know the answer to what flowers do bees like, you can get out in the garden and dish out seeds with confidence. This isn't a definitive list, though; there are plenty of other flowers that attract pollinators. To make the most of your green space, we recommend letting wildflowers and weeds such as dandelion thrive, or at least leaving a 'wild' corner for insects like bees and butterflies to occupy without being disturbed. We hope you enjoy your bee-friendly paradise.
Whiat flowers do bees like in your opinion? What flowers attract bees in your garden? Let us know!
Sources
https://abcnews.go.com/US/national-honey-bee-day-foods-disappear-pollinator-populations/story?id=79545939
Ryan Jenkins is a professional gardener and has been working in the gardening industry for over 25 years. This has allowed Ryan to accumulate a vast wealth of gardening knowledge which he shares on the Sefton Meadows blog.