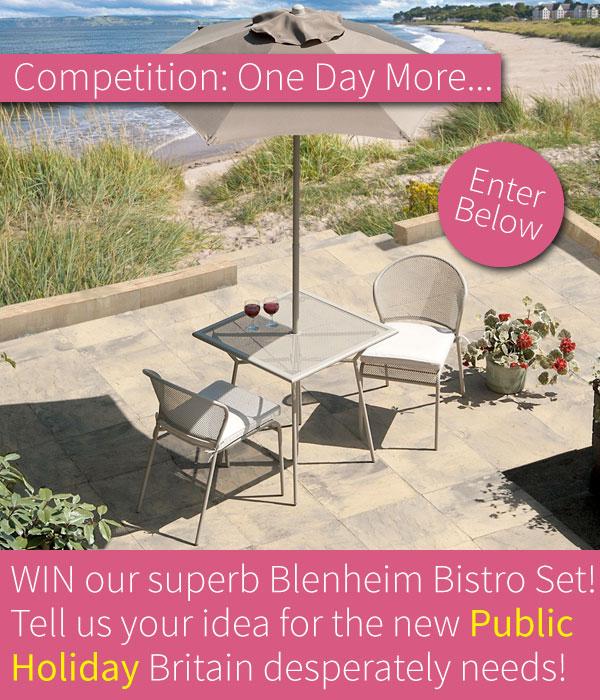 We are excitingly close to another bank holiday and it has had us here at Gardens and Homes Direct on the edges of our seats. However, after doing some research in anticipation for this, we made an upsetting discovery. Did you know that Britain has nearly the fewest public holidays in the world? We have 8 public holidays in total. The only place behind us is Mexico with 7. Get ready for the shocking part… India is in the lead with 21!
China isn't far behind them with 17… "This is crazy" we said. Were you aware of this? Are we all in agreement that this is not acceptable?
In light of this new information, we feel it is our duty to host a competition based around gaining new public holidays.
This is where your job comes in:
We need you to come up with your own public holiday or holidays and put your idea into the comments section below. When would you have it and what would it be celebrating? Our favourite idea will win one of our superb Blenheim Bistro Sets, worth £199.99, and there will also be a runner-up discount prize for the top ten. Hopefully the government will see the uproar in our comments section and take action.
The competition will close at midnight on Sunday, 6th September 2015 and the winner will be announced the following day. Gardens and Homes Direct reserves the right to remove any answers deemed inappropriate or offensive. Entrants must reside within the UK.
Good Luck!