When it comes to creating an oasis of tranquillity in your garden, privacy is paramount. Whether you're seeking respite from nosy neighbours or aiming to shield your garden from prying eyes, finding effective privacy solutions is essential. In this article, you will find the top garden privacy ideas that will combine practicality with aesthetic appeal, helping you transform your outdoor space into a secluded sanctuary.
In a perfect scenario, our gardens would naturally provide the seclusion we desire, allowing us to indulge in gardening, entertainment, and relaxation without unwanted attention. However, the truth is that many of us that live in suburban, well-populated areas find ourselves facing the reality of being overlooked, with neighbouring houses on both sides or direct access to public areas from our yards.
Fortunately, there are garden privacy ideas that can address these issues, ensuring your privacy and transforming outdoor spaces into personal sanctuaries. These ideas not only shield you from prying eyes but also serve as essential components of garden design.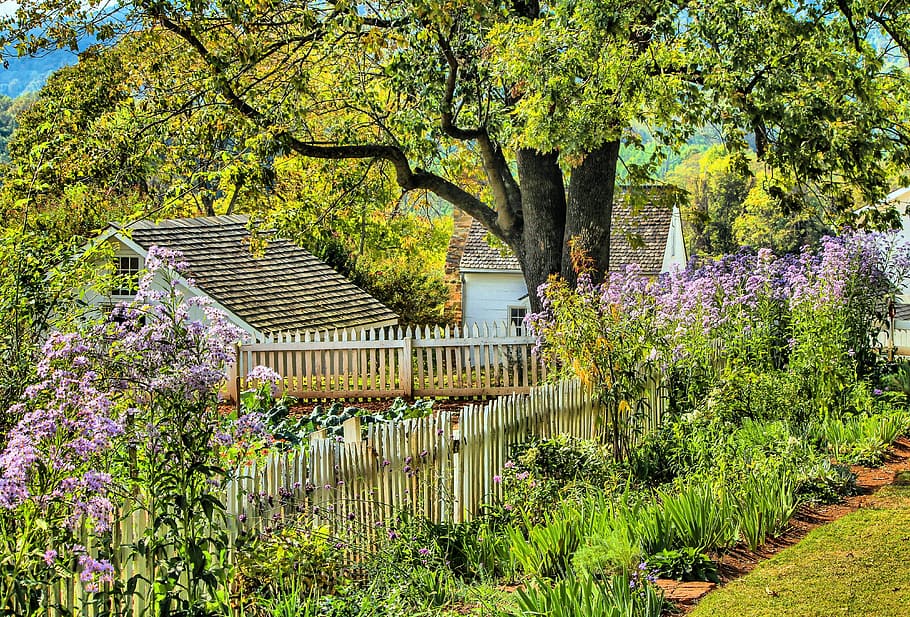 1. Increase boundary planting
Creating privacy in a garden that is exposed to neighbouring houses requires careful consideration. One of our effective garden privacy ideas is to create a layered defence and increase your boundary planting. To do this, you can plant long trees such as hornbeam trees which are great for adding boundaries to your garden.
Doing this can quickly solve the problem of feeling overlooked whilst also achieving a sense of depth and enclosing a hidden garden nestled on a lower level, introducing an element of intrigue to the overall design.
Trees play a crucial role in providing height, structure, and a captivating focal point. Selecting the best trees for garden privacy and screening is vital. Cercidiphyllum japonicum 'Pendulum'[i] can be added to a garden for better privacy since it is a medium-sized tree with a delicate, light canopy, making it ideal for smaller spaces. Its heart-shaped leaves unfurl in a bronze hue during spring and gradually transition to shades of yellow and orange in autumn, ensuring year-round visual interest.
2. Adding Planting Layers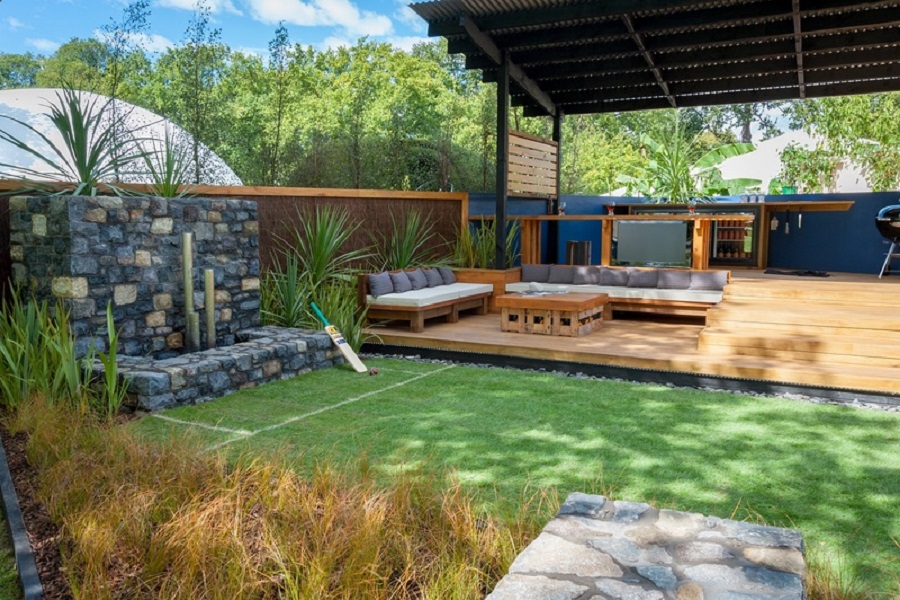 Combining trees and shrubs can produce a striking layered appearance while simultaneously enhancing privacy in these top garden privacy ideas. In this case, the arrangement of plantings not only adds height but also creates a sense of depth, transforming the backyard into a secluded retreat.
The inclusion of topiary in this formal design imparts an elegant touch, but note that such arrangements demand regular maintenance. If you find yourself unable to commit ample time to pruning and trimming, choose a more relaxed and informal mix of private plants instead.
3. Living Walls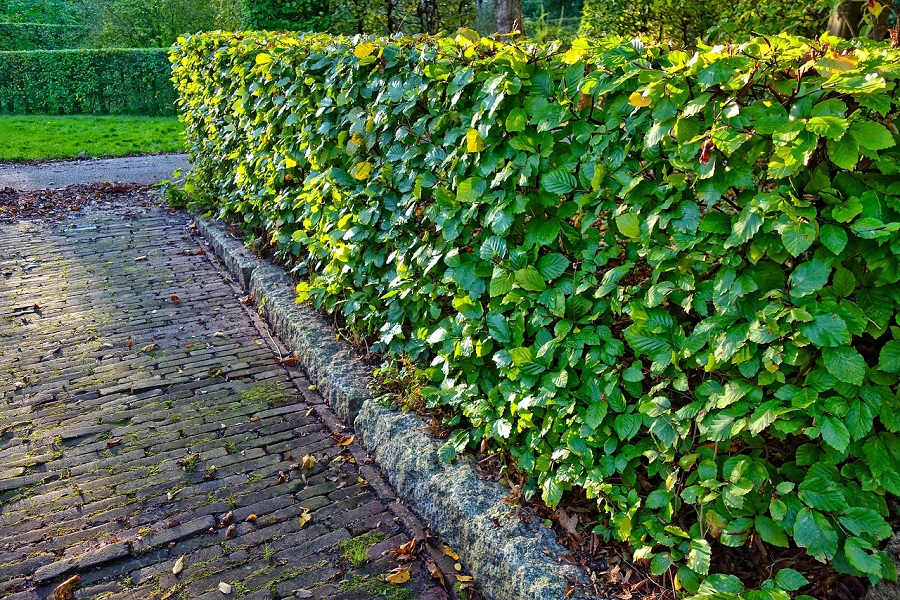 Using living wall ideas for garden screening offers a dual advantage: concealing unattractive or plain boundary walls whilst adding extra greenery to your yard.
Introducing vertical garden ideas to your outdoor space allows you to maximise every nook and cranny. This approach proves particularly valuable in compact gardens, courtyards, and balconies.
Living walls will allow you to plant more, compared to traditional garden beds, resulting in a vibrant tapestry of colours and forms. Bring in reliable, long-lasting plants that are resistant to diseases and possess shallow roots, as the restricted root space should be taken into consideration. To maintain year-round appeal, predominantly choose evergreen species and enhance them with seasonal bursts of colour. You can also use other styles of garden furniture and building structure storage including our Ivy arch (3ft) to grow plants alongside.
The best plants to grow alongside walls include:
Ivy
Virginia Creeper
Honeysuckle
Clematis
Hydrangea (these can be a challenge to maintain, to make sure you know how to prune hydrangeas perfectly)
Learn more about the best climbing plants for your garden.
4. Diving and Screening Areas with Arbours and Arches
Arbours, arches, and tunnels have the potential to transform your outdoor space into captivating focal points when adorned with abundant blooming vines or climbing flowers. Not only do they add charm and beauty to the garden, but they also serve as effective screening ideas for pergolas and helps to divide various sections of the outdoor space. Moreover, they act as welcoming gateways, guiding visitors to distinct garden rooms that exude a unique ambiance and boast their own carefully curated selection of plants.
By incorporating an arbour amidst lush and vibrant plantings, you can create a delightful optical illusion of spaciousness. This technique is particularly advantageous in small garden settings, where the clever use of an arbour can make the space appear larger than it actually is, resulting in an enchanting visual effect.
Enjoy your garden with our outdoor metal chairs and sets.
5. Screen Planting
Garden screening can practical conceal unsightly elements in your garden, such as storage or composting areas, makes them for a great garden privacy idea.
Small gardens, in particular, need to strike a balance between practicality and visual appeal. They often serve as an outdoor living space, functioning as an extension of your home.
By using aesthetically pleasing storage solutions outside will greatly enhance the garden so that it can be enjoyed throughout the year.
When it comes to disguising less attractive corners or elements in the garden, there are numerous screening ideas to choose from, depending on their location and the surrounding area. For instance, adding trellis to existing fences adorned with evergreen climbers or edible plants can serve a dual purpose, combining beauty with practicality.
6. Extra Colour and Privacy
To make the most out of your garden privacy ideas, you need to evoke as many colour and privacy techniques as possible.
When searching for patio cover ideas that provide colour, shade, and screening, consider garden awning instead of relying solely on plants. Garden awnings that extend beyond 6 feet above your head can not only offer shade but also a certain level of privacy. For example, why not try our Greenhurst Kensington easy-fit awnings (3.5m) that will give your outdoor space a distinct café aesthetic? Alternatively, you can discover awnings that extend all the way down to the ground on both sides, serving as effective solutions for garden privacy and protection from various weather conditions.
7. Bring in a shrubbery party
Whether you're beginning a new planting project or looking to enhance an established garden, selecting the most suitable shrubs for privacy is an excellent strategy to satisfy both garden enthusiasts and wildlife.
Some of the top choices for achieving privacy in your garden include:
Laurel
Holly
Rhododendron
Privet
Photinia
Honeysuckle
Forsythia.
These shrubs not only offer seclusion but also find a place on our list of the best fast-growing options, a great advantage if you're seeking quick results for your garden privacy ideas.
8. Try Ornamental Grasses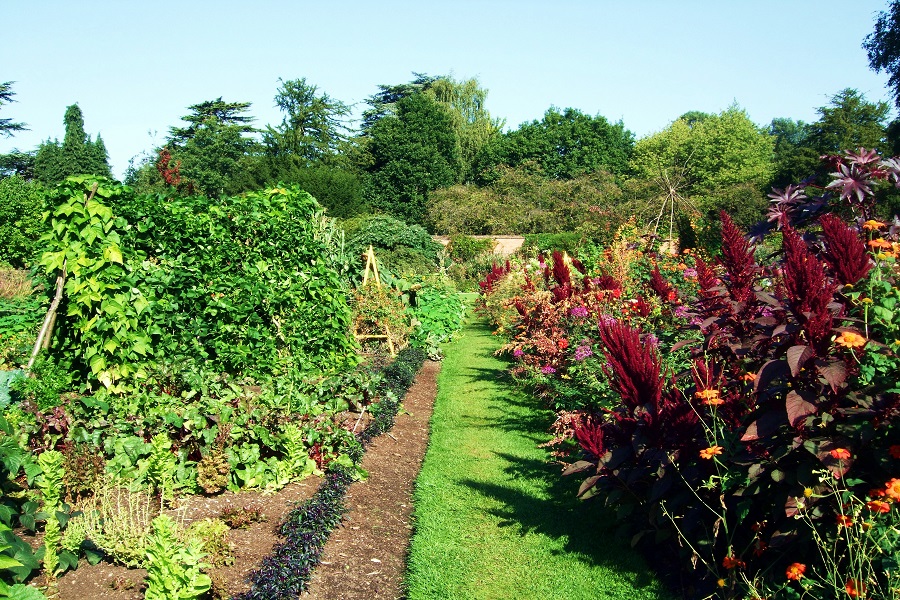 While some gardeners may relish spending all seasons in their gardens, others prefer to enjoy their outdoor space during the spring and summer months.
If you fall into the latter category, incorporating tall and airy "see-through" plants like bamboos or ornamental grasses around your seating or sunbathing area can offer ample screening while still allowing plentiful amounts of natural light to filter through. This approach eliminates the need for more robust garden fence ideas.
Similarly, strategically planting a medium-sized feature tree within the sightline of a bedroom can provide privacy for your home. However, avoid planting the tree too close to the building itself. An upright ornamental cherry or an ornamental pear such as Pyrus 'Chanticleer' would serve as appealing and effective shields.
9. Build a summerhouse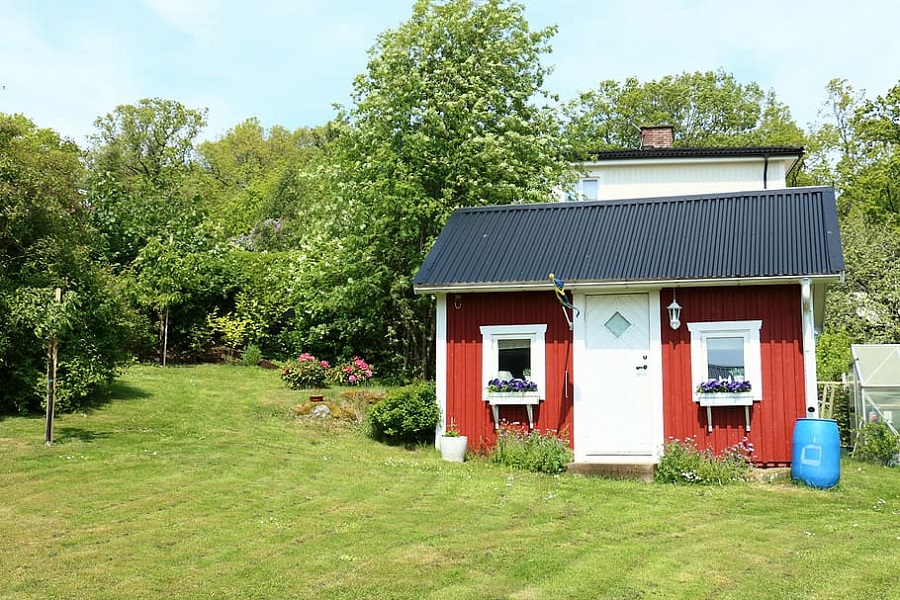 Optimise the positioning of a summerhouse or pavilion by situating it against the backyard boundary where it is most exposed to prying eyes. The structure's roof and walls will naturally form a visual barrier, creating a private area in front of it.
Enhance the feeling of seclusion by strategically concealing the summerhouse or pavilion behind trees or large shrubs. This approach works exceptionally well when combined with a picturesque garden path, guiding visitors on a delightful journey through the garden before reaching the secluded space. We already have listed some great summer house interior ideas for those struggling to shift up the visual aesthetic of a summer house this summer.
In situations where there is limited room for a building, consider alternative garden privacy ideas such as an arbour seat positioned alongside the boundary. This simple yet effective solution can yield a similar effect, providing a secluded spot for relaxation and privacy.
Is a summer house or arbour not your style? Try our incredible garden pub ideas instead!
10. Aquatic water features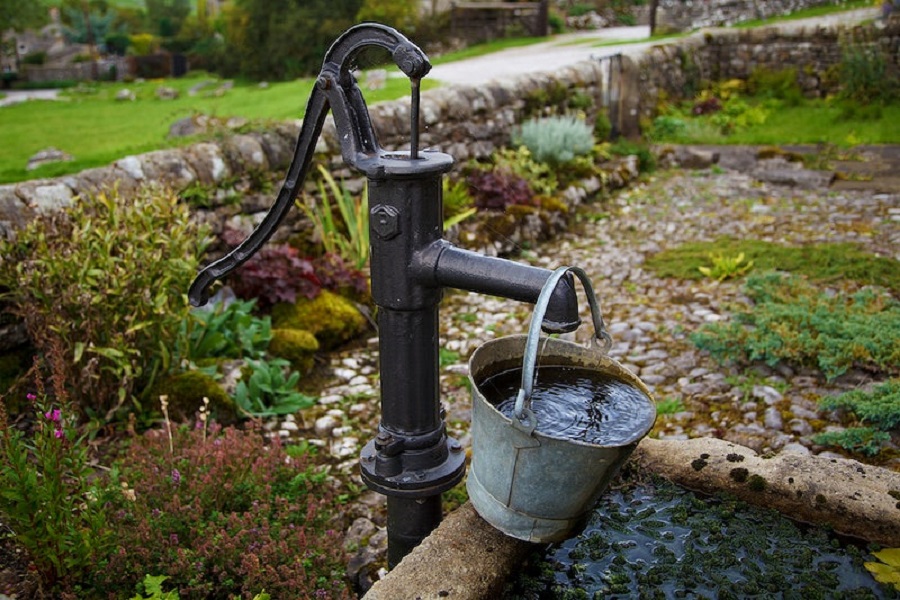 While water feature ideas might not be the initial thought when considering our garden privacy ideas, mitigating noise in a garden is essential for cultivating a serene atmosphere.
Waterspouts and fountains, as well as other outdoor water features, serve a dual purpose by creating a pleasant ambiance and masking external sounds, such as traffic and noisy neighbours. With these features, you can enjoy conversations without the worry of being easily overheard.
The key to an effective water feature is finding the perfect balance of sound – one that is soothing rather than bothersome – while seamlessly integrating it into the overall garden design. By carefully selecting and positioning the water feature, you can achieve a tranquil environment that harmonises with the surrounding landscape.
How Can I Get Privacy in my Garden?
Garden zoning stands out as one of the most effective approaches for garden screening.
Start by considering the specific sightlines you wish to address in order to create privacy. Focus on blocking off these areas to establish secluded spots within your garden.
To achieve this, explore different planting techniques. Incorporating layers of tall grasses can effectively delineate private areas, softly defining zones within your garden. Additionally, screening materials can contribute to the desired effect. Select a material that complements your garden style, such as bamboo, metal, or wood. Of course, for bigger structural projects, such as for sheds, make such that you have planning permission for sheds.
If your goal is to block views from above, incorporating a pergola is an excellent solution for enhancing privacy. You can further enhance the privacy by adding rush matting at the top or allowing climbers like ivy or clematis to grow, which will allow gentle light to filter in while deterring prying eyes from intruding.
How Can I Stop Neighbours Overlooking My Garden?
While it may be tempting to isolate yourself from the outside world, relying solely on high panel fencing is often not the ideal solution. There are a few reasons for this. Firstly, erecting a fence exceeding 6 feet (2 meters) in height can lead to neighbourly disputes and may even require planning permission. Moreover, such a tall fence can cast unwanted shade on parts of your garden and limit your options for planting.
Instead of immediately resorting to fencing, it's worthwhile to make the most of your existing surroundings. Take a leisurely stroll around your garden and pinpoint areas where privacy might be a concern. Are there any sections of your property that are completely hidden from view? If so, consider whether you are currently maximizing the potential of these precious spaces. Additionally, reflect on when privacy matters most to you.
By dedicating some thought, employing a few simple techniques, and incorporating clever garden privacy ideas, you can relish your time in the garden without an audience, all while maintaining ample natural light and without compromising on your surroundings. You should also ensure that changes that you make to your garden can also invade your neighbour's spacing, so make sure to discuss planning permission with your neighbour[ii] too.
If neighbours are still causing a problem, here is how to make an overlooked garden private.
What Plants Make for The Best Privacy Screens?
Transform your outdoor area using raised garden bed concepts positioned along the boundaries of your space. By planting lofty specimens like bamboo, ornamental grasses, and Carex pendula within these beds, you can effortlessly establish a natural shield that grants you privacy. Comparable to the graceful allure of net curtains, these green screens act as a visual barrier, ensuring a sense of seclusion without excessively dimming the surrounding ambience.
Garden Privacy Ideas Designed Specifically for You
With our expert help, you can begin to create your own garden privacy ideas to ensure that no matter how big or small, your garden can become a hidden, secluded spot from the hustle and bustle of city life. A garden can be a gateway to many possibilities, and if you want to enjoy your garden and be undisturbed by other elements, then these garden privacy ideas will make for perfect additions to make your hopes possible!
FAQs
How can I create backyard privacy on a budget?
Enhance your backyard's privacy without breaking the bank by incorporating cost-effective options such as drapes, a single wall, off-the-shelf decorative panels, or a store-bought gazebo. These additions not only provide privacy but also infuse elegance and style into your outdoor space.
What are some fence-free methods to add privacy to my yard?
If you prefer to avoid installing a fence, consider strategically placing a gazebo in your yard. This can serve as a focal point while offering a private retreat. Simply draw the curtains whenever you desire an extra layer of privacy.
Which plants are suitable for blocking the view from my neighbours?
To create effective visual barriers, opt for beautiful plantings. Fast-growing options like poplar trees (if space permits) or arborvitae are ideal choices. However, if time is of the essence, bamboo can be a viable option, although it's crucial to check your local ordinances to ensure there are no restrictions on planting this grass, which is sometimes considered invasive.
How can I make an affordable privacy screen?
Crafting your own privacy screen can be a budget-friendly solution. Consider constructing a DIY privacy screen using materials like trellis or fence boards. Explore various do-it-yourself projects that utilize simple materials to achieve a significant impact in enhancing your privacy.
Sources
---
[i] Ornamental Trees. (n.d.). Cercidiphyllum Japonicum Tree. [online] Retrieved from: https://www.ornamental-trees.co.uk/cercidiphyllum-japonicum-tree-p287 [accessed 16/06/23]
[ii] Planning Portal. (n.d.). Factors Affecting Planning Permission: Your Neighbours. [online] Retrieved from: https://www.planningportal.co.uk/permission/responsibilities/planning-permission/factors-affecting-planning-permission-your-neighbours [accessed 16/06/23]
Ryan Jenkins is a professional gardener and has been working in the gardening industry for over 25 years. This has allowed Ryan to accumulate a vast wealth of gardening knowledge which he shares on the Sefton Meadows blog.